A series of 4 online talks organised in partnership with Sussex Gardens Trust on Weds @ 6 from 2 February, £5 each or all 4 for £16.
About this event
This ticket costs £16 for the entire course of 4 sessions or you may purchase a ticket for individual sessions, costing £5 via the links below.
[Due to a recent Apple decision to charge a 30% fee for paid online events unfortunately you may no longer be able to purchase this ticket from the Eventbrite iOS app. Please use a web browser on desktop or mobile to purchase, or follow the link here.]
Attendees will be sent a Zoom link 2 days prior to the start of the talk, and again a few hours before the talk. A link to the recorded session (available for 1 week) will be sent shortly afterwards.
…..
This series on 4 Unforgettable Sussex Gardens follows a theme that is 'Informed by their histories'. This reflects how the three individual gardens, and one group are all benefiting from new and on-going research into their design and plant collection archives, whether these are letters, catalogues and drawings etc., or, most excitingly, the surviving plants themselves.
…..
Week 1. 2nd February. Denmans Garden: Part of a series of 4 online lectures, £5 each or all 4 for £16.
Week 2. 9th February. Highdown Gardens: Part of a series of 4 online lectures, £5 each or all 4 for £16.
Week 3. 16th February. Borde Hill: Part of a series of 4 online lectures, £5 each or all 4 for £16.
Week 4. 23 February. A selection of Sussex gardens designed by Gertrude Jekyll: Part of a series of 4 online lectures, £5 each or all 4 for £16.
.…..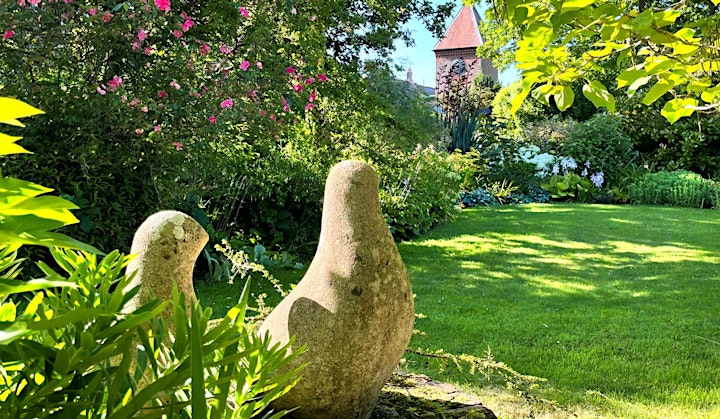 Week 1. 2 February. Denmans Garden: From Glorious to Controlled Disarray with Gwendolyn van Paasschen
Joyce Robinson, who started Denmans Garden in the late 1940s, referred to her garden as "Glorious Disarray". John Brookes, who discovered the garden in 1973, just after she'd started her gravel gardens, fell in love with it, describing it as something 'new'. He was intrigued by 'the way she grew her plants in gravel', a novel idea in the 1970s. He moved to Denmans in 1980 and over the next 38 years fused his bold lines, architectural plantings, and sculpture with her naturalistic style. At the end of his life, he described the garden as 'Controlled Disarray'. The effort to restore the garden in the four years since John Brookes passed away has focused on preserving both legacies using photographs, writings, and first-hand stories and will include the development of a multi-year conservation plan and the transfer of the garden to the John Brookes-Denmans Foundation.
Gwendolyn van Paasschen is a garden designer and writer. Having worked with internationally renowned British landscape designer John Brookes MBE on a major multi-year project in Upstate New York, she helped write his memoir, A Landscape Legacy (Pimpernel Press, 2018), and is now chairman of the John Brookes-Denmans Foundation (JBDF) which she co-founded in 2017. The JBDF is dedicated to perpetuating John Brookes' design legacy and to the renovation and preservation of Denmans Garden, his garden in West Sussex. She currently owns and runs Denmans Garden which includes a plant centre and retail space.
She has recently edited a collection of Brookes's unpublished essays entitled How to Design A Garden which was published in October 2021.
…..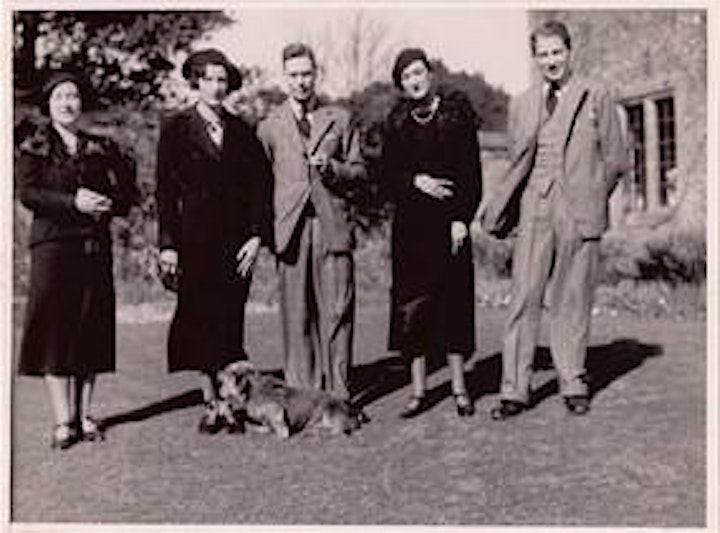 Week 2. 9 February. Society and Snowdrops: Highdown Gardens past and present with Alex New & Hamish MacGillivray
Highdown Gardens forms part of Highdown Hill in the South Downs National Park, near Worthing. It is a unique chalk garden created, from 1909, by Sir Frederick and Lady Sybil Stern. They were obsessed with growing chalk loving plants from around the world. The eight acres are divided into 'rooms' where rock gardens, ponds, pergolas, herbaceous, mixed and shrub borders, woodland and a rose garden thrive.
The Sterns' pioneering horticultural and philanthropic work attracted plant hunters, gardeners, politicians, scientists, the royal family and a bunch of east end kids. Since 1968 Worthing Council staff have carefully managed the gardens and in 1989 it was recognised as a National Plant Collection.
From 2019 a National Lottery Heritage Fund project improved the site with a new greenhouse, sensory garden and visitor centre. Highdown Gardens is now a living library with a propagation project to share the Stern's plants for future generations
Alex New first forayed into the world of plants properly in 2009 following a career change. Following a three-year horticultural course and a degree in botany, he spent seven years at Sir Harold Hillier Gardens, home to the largest collection of hardy trees and shrubs in the northern hemisphere, as student, gardener and area manager. Now Plant Heritage Officer at Highdown Gardens, a role too exciting to resist. He finds it wonderful to have such an important job at such a storied garden.
Hamish MacGillivray has worked in the museum and heritage sector for over 30 years as a curator, exhibitions project manager and oral historian. He researched the stories for the Chartwell audio garden guide for the National Trust. From 2019 to 2021 he was the researcher/writer for the new Highdown Gardens visitor centre and website. At present, he is the national coordinator for the Museums and Galleries Network for Exhibition Touring, based at the Horniman Museum and Gardens. He is not a gardener but over 10 years has learnt how to trim ivy hedges by hand.
www.acmemuseumservices.co.uk/about/
Image: Royal visitors at Highdown 1936 © West Sussex Record Office
…..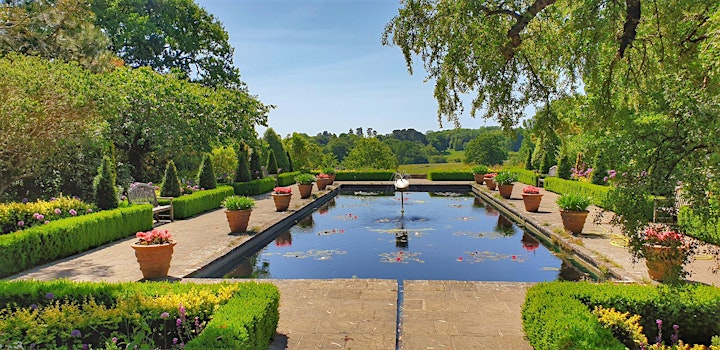 Week 3. 16 February. Borde Hill Garden: Managing the future of a botanical and historical garden with Andrewjohn Stephenson Clarke and Harry Baldwin
Borde Hill in West Sussex is one of Britain's truly great heritage Gardens. The vision of Colonel Stephenson Robert Clarke, who from 1893 dedicated fifty years to creating a magnificent collection of rare trees and flowering shrubs from around the world, the plantings are a supreme example of the best in British gardening. The Family-run Garden is remarkable in its variety, featuring as it does formal garden 'rooms' around the Elizabethan House, including the tranquil Italian Garden and stunning Rose Garden with 750 David Austin Roses. Many plant species are found nowhere else in Britain, and the ancient woodland is home to one of the country's largest privately owned collections of champion trees. Borde Hill offers visitors the world in one garden.
To share the many reasons why Borde Hill is truly an unforgettable Garden, Andrewjohn Stephenson Clarke, the Colonel's Great Grandson who lives at Borde Hill, will highlight how the Family continue to preserve and enhance the Garden, sharing insights on the history of his family and how the Garden has evolved over the years. Joining Andrewjohn will be Harry Baldwin, the new Head of Horticulture who was previously Taxonomist and Dendrologist of the Arboretum at the Royal Botanic Gardens, Kew, and he will discuss how the future of Borde Hill's historic tree and shrub collection will continue to develop into the 21st century. He will talk us through planting for the next generation, dealing with pests and diseases, and the various horticultural practices that will be used to ensure Borde Hill's historic values are respected.
Andrewjohn is the 4th generation of Stephenson Clarkes to live at Borde Hill and care for the preservation and enhancement of Borde Hill Garden. He shares his insights on the history of his family and how the Garden has evolved over the years.
Harry Baldwin is the new Head of Horticulture. Previously Taxonomist and Dendrologist of the Arboretum at the Royal Botanic Gardens, Kew, Harry now leads a wonderful team of gardeners and oversees the curation and development of the Garden and its historic tree collection.
…..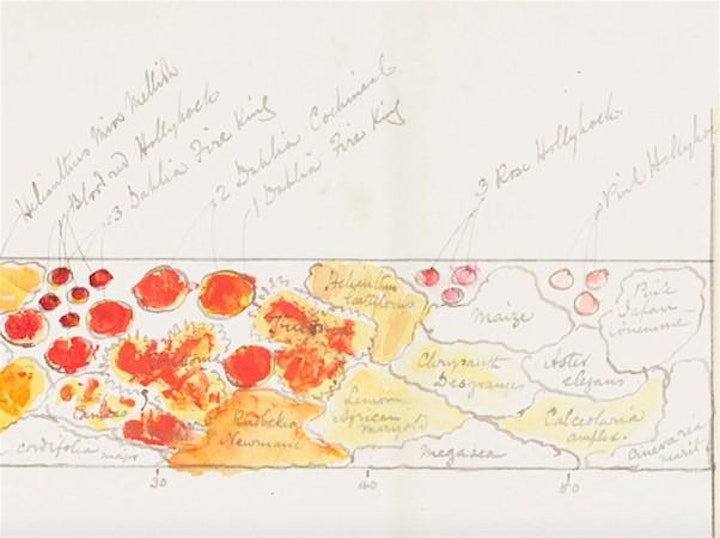 Week 4. 23 February. A selection of Sussex gardens designed by Gertrude Jekyll with Sally Ingram
Almost ninety years after her death, Gertrude Jekyll, the celebrated artist gardener, continues to influence and inspire garden designers of today. The final talk of the series focusses on the plans and drawings, letters and photographs, gathered from the archives to reimagine and bring to life Jekyll's work in Sussex. One of her most ambitious planting schemes was for a therapeutic garden at the King Edward VII Sanatorium in Midhurst, but this talk considers her lesser-known commissions in the county: a spring garden for a society hostess, an unusual pleasure ground, a garden lost and a garden misplaced, and a private garden, long neglected but now in the process of rejuvenation.
Many of Jekyll's gardens no longer exist; the long borders of hollyhocks and roses have faded and disappeared, but piecing together her plans and planting lists, notes to her architect and letters from clients, allows us once again to catch sight of her unforgettable gardens
Sally Ingram is a member of Sussex Gardens Trust and has recently edited Gertrude Jekyll in Sussex, a collection of new research by SGT, which explores the plans and drawings from the Environmental Design Archives in Berkeley. She has an MA in Garden History from Birkbeck and is particularly interested in the designed landscapes of the twentieth century.
Image: Detail from Gertrude Jekyll's planting plan for new flower borders at West Dean Park, 1898. © Environmental Design Archives, University of California, Berkeley
…..