Description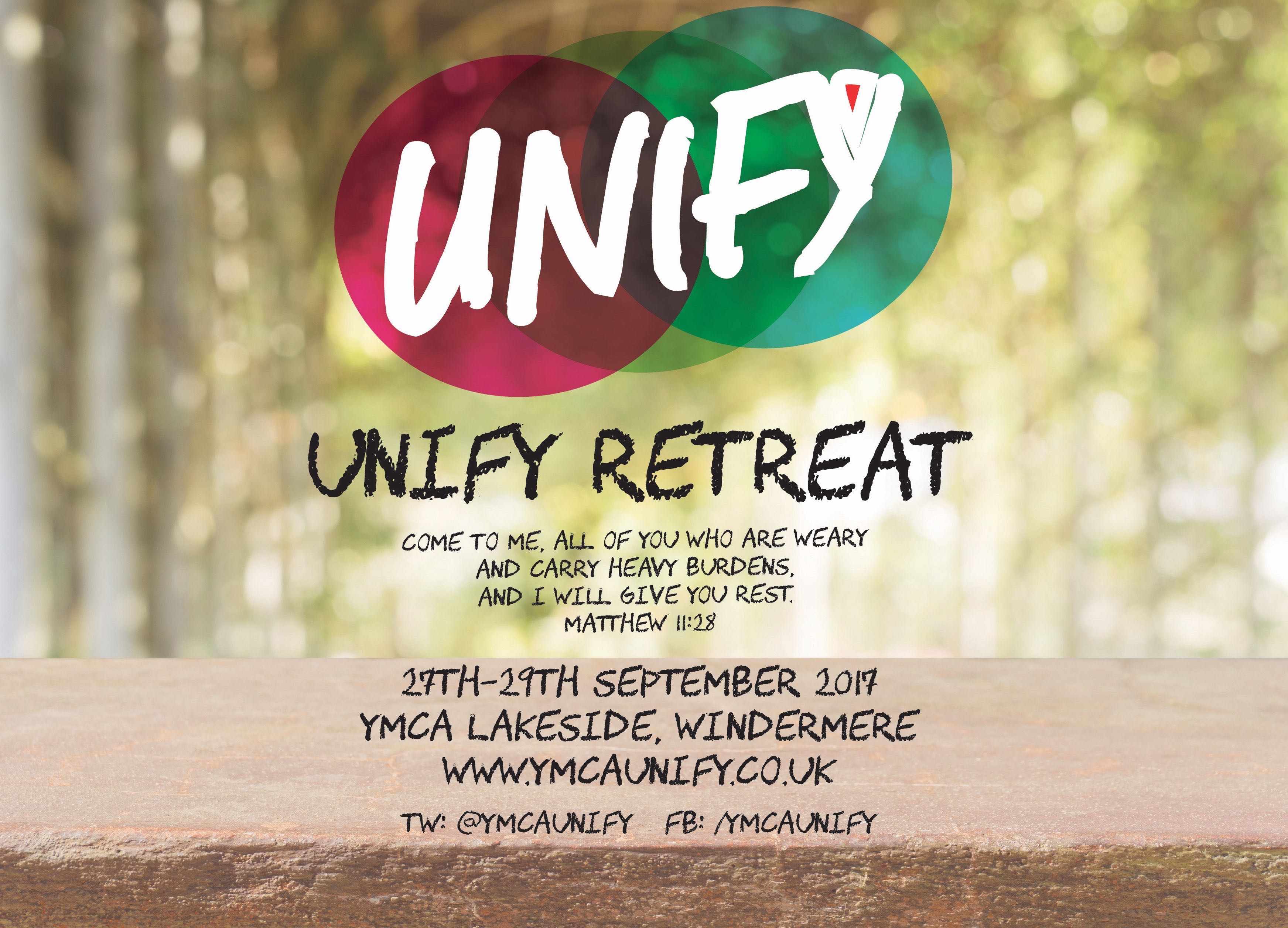 Come to me, all of you who are weary and carry heavy burdens, and I will give you rest. Matthew 11:28
YMCA Unify invites you to explore the Rhythms of Grace at our first retreat to the Lake District. Please visit our website for more information and register here to book.
27th-29th September 2017
YMCA Lakeside, Windermere
www.ymcaunify.co.uk
tw: @YMCAUnify
Fb: /YMCAUnify
All tickets are free to register. After you have completed your booking, you will receive an invoice for the total cost of your accommodation.
Single Room - £200.00pp
Shared Room (3-4 People) - £175.00pp
Group Room (Up to 10 People) - £165.00pp
Camping - £100pp
If you require any additional information please email unify@ymcaworcestershire.org.uk