Description
Come and join us at our Leatherhead UK & Ireland Head Quarters to learn more about our upcoming Apprenticeship offerings! This is your chance to see one of our most beloved offices first hand and hear more from the apprentices themselves. Your evening will consist of a main presentation followed by a chance to mingle with some of our current apprentices. We hope to see as many of you here as possible!
PLEASE NOTE:
Please only select one of the allocated presentation times to attend. Please send the names of ALL of your visitors to helloUKapprenticeships@unilever.com. There is limited parking on site and this will be allocated on a first come, first serve basis. Please email helloUKapprenticeships@unilever.com if you require a parking space. Alternatively, you will be able to get on our shuttle bus which runs from Leatherhead station every 10 minutes. This service will be extended until 20:30 to go back to Leatherhead station. Please see bus timetable below: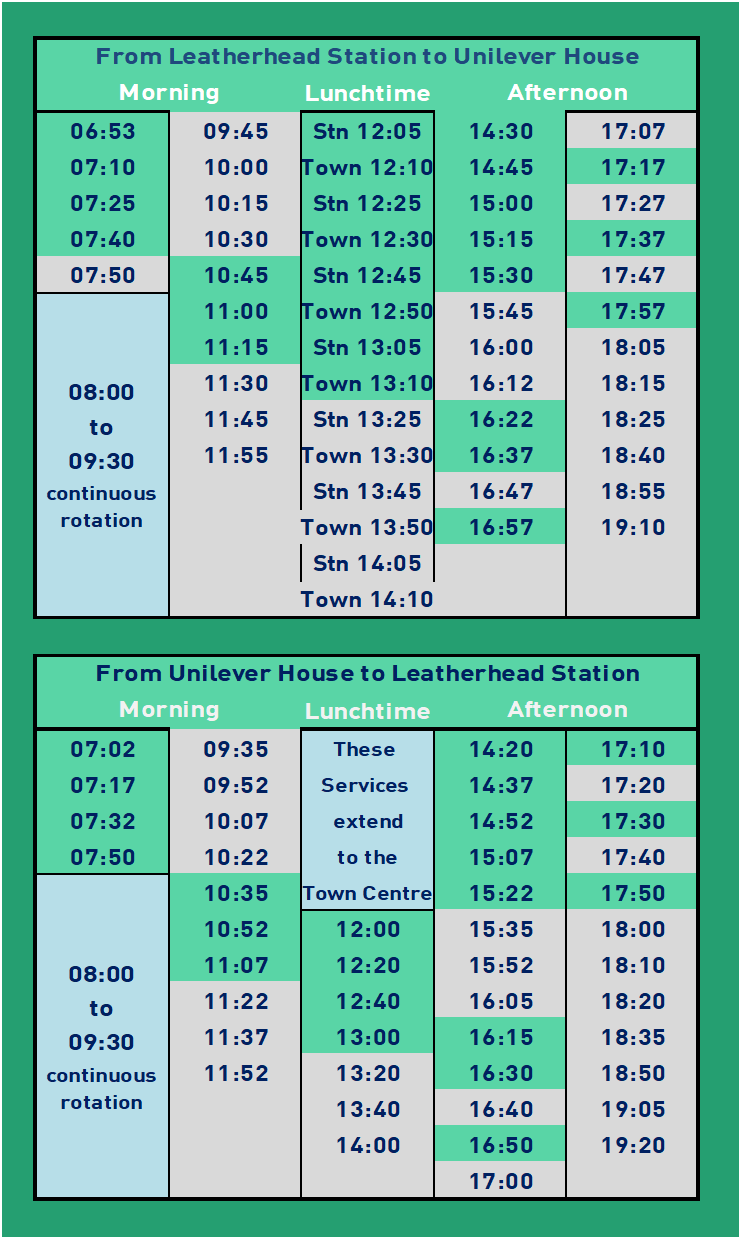 Lastly, we would like to take photos of the event which we will be sharing internally and externally, if you would NOT like to appear in these, please email helloUKapprenticeships@unilever.com.
We look forward to seeing you on the 18th!

Unilever Apprenticeship Team.