Sales Have Ended
Registrations are closed
Thank you for your interest in attending the UNIP MD's Lunch. Unfortunately all of the available places have now been taken. If you have missed out on this occasion please do let us know by emailing mark.tock@nottingham.ac.uk so that we can give you priority for our next lunch in November 2019
Sales Have Ended
Registrations are closed
Thank you for your interest in attending the UNIP MD's Lunch. Unfortunately all of the available places have now been taken. If you have missed out on this occasion please do let us know by emailing mark.tock@nottingham.ac.uk so that we can give you priority for our next lunch in November 2019
Description

We are delighted to extend a personal invitation to you to the 6th UNIP Managing Directors' Lunch.
The event is usually a unique opportunity for up to 50 leaders to network over lunch.
This will also be the launch of the UK Regional Galileo Competition.
Join us 1-2pm on Thursday 30th May 2019 in the Atrium of the Ingenuity Centre.
The two course lunch, hosted by UNIP and GRACE, will be a chance to find out about the opportunity represented by & process of this year's competition. It will also be an opportunity for selected space-related members of our community to introduce themselves.
We do hope you will be able to make it and would be grateful if you could please respond by 5pm 24th May 2019.
With best regards
Mark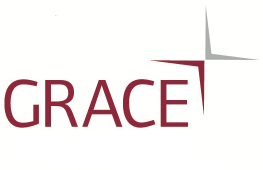 Notes:
Innovation. Collaboration. Growth.
The UNIP Managing Directors' Lunch will provide a forum for key decision makers and key academics from the UNIP community to exchange knowledge and ideas for future partnerships.
The twice yearly MD's lunch is the latest example of how UNIP seeks to support and encourage collaboration within its community of innovators and entrepreneurs. In hosting the event, we aim to further strengthen these links both between community members and the University of Nottingham.
Members of the UNIP Team will be on hand to make specific introductions, support networking, and discuss suggestions for themes for future lunches.