United for Peace-Unity through Poetry
Actions and Detail Panel
United for Peace-Unity through Poetry
Wed 10 May 2017, 18:00 – 21:00 BST
Description
The Oxford Foundation in partnership with The Edward Cadbury Centre for the Public Understanding of Religion at the University of Birmingham, is hosting the event United for Peace: Unity through Poetry. Beautiful poetry from across the faith, cultural, and non-faith traditions will be read, chanted and sung and speak across different cultures and faiths affirming the universal message of peace, love, wisdom, unity and harmony. There will also be silent reflection and music that will celebrate and affirm these shared values. Actors from the Royal Shakespeare Company will recite some of the poems.
United for Peace is a national initiative by The Oxford Foundation that draws United Kingdom's diverse communities together to affirm the values that unite us. The values of respect, love, peace, compassion and understanding as opposed to the narratives that extremists advocate of ugliness, division, hatred, and violence.
If you would like to contribute and present a reading whether spoken, chanted or sung, we'd be delighted to hear from you.
Please contact: Kaleem Hussain, The Oxford Foundation Representative for West Midlands and Buckinghamshire at kaleem@theoxfordfoundation.org.uk with the following details no later than 10th April 2017: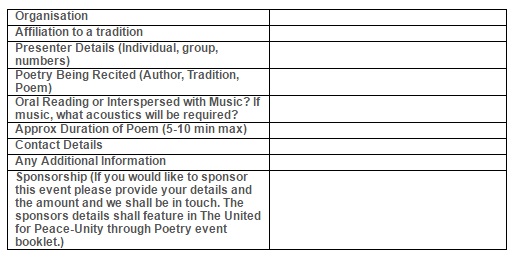 Once you have forwarded the above information, there will be a process of selection and The Oxford Foundation shall be in touch with further details regarding the event. A United for Peace: Unity through Poetry event booklet shall also be produced as part of this event which will feature all the poetic readings from those presenting along with messages of support from prominent faith, non-faith and civic leaders.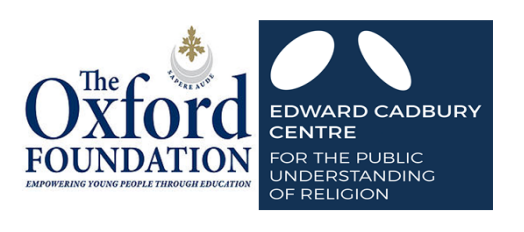 Date and Time
Location
University of Birmingham
Muirhead Tower
Lecture Theatre G15
Birmingham
B15 2TT
United Kingdom