United Nations pre-Food Systems Summit: Unleash consumer power with Quota
Join Prof Tim Lang, Emeritus Professor of Food Policy, City University as we propose UN labelling to address all food system human rights
About this event
Join Quota founders Lise Colyer and Gavin Wren, led by Professor Tim Lang, as we propose labelling to unleash consumer power for rapid food systems transformation.
We align our proposed metrics against all United Nations sustainable development goals, you will find them in this article.
Professor Tim Lang explains the urgency for an omnilabel here.
We are joined by:
Terrence Collingsworth of IRAdvocates who helped develop Rugmark with the International Labor Organization - a monitoring mechanism against slave labour.
Anya Doherty, founder and CEO of Foodsteps which calculates carbon footprints for food labels. Her research has proven that informed consumers make food decisions with a positive environmental impact.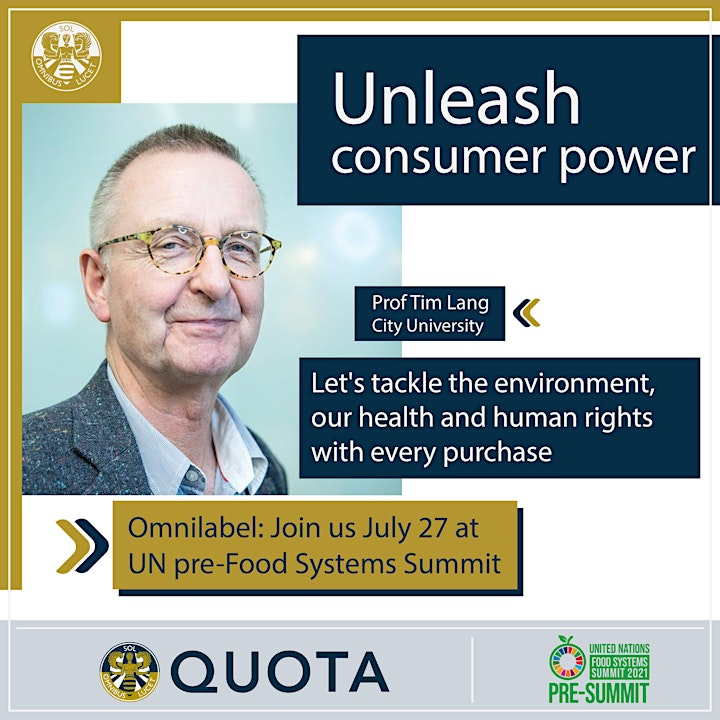 Organiser of United Nations pre-Food Systems Summit: Unleash consumer power with Quota