Unity in Diversity as Europe's Vocation and Conflicts Law as Europe's Constitutional Form

Tuesday, May 21, 2013 at 6:00 PM

-

Thursday, June 6, 2013 at 11:35 PM (BST)
Event Details
"Unity in Diversity" was the fortunate motto of the ill-fated Draft Constitutional Treaty. This motto deserves to be kept alive, despite this failure and even more so under the impression of the present all too rash claims for centralising moves outside cumbersome treaty amendment procedures. It seems even safe to say that the challenges that it articulates have become even more obvious: The Member States of the European Union are no longer autonomous but in many ways, inter-dependent and hence depend upon co-operation. And yet, this interdependence contrasts strikingly with an ever greater socio-economic diversity, new schisms between Eurozone countries and other members of the Union, conflicts between north and south, creditors and debtors.
In view of the diversity in the histories of European democracies, their uneven potential and/or willingness to pursue objectives of distributional justice, their different memories of economic and financial crises, differentiating answers suggest themselves. The sustainability of the whole European project seems to depend upon the construction and institutionalisation of a "third way" between or beyond the defence of the nation state, on the one hand, and federalist or quasi-federalist ambitions, on the other.
Conflicts-law constitutionalism is the third way which this talk will explore and defend.
Speaker:
Prof Christian Joerges (Hertie School of Governance)
Discussant:
Prof Piet Eeckhout (UCL Laws)
There is also a Masterclass with Prof Christian Joerges on 22 May - for details visit: UCL EI News

Biography:
Christian Joerges is Professor of Law and Society at the Hertie School of Governance. His research focuses on European and international economic law, risk regulation within the EU and in international trade relations, particularly the legitimacy problems of pertinent governance arrangements and practices. His seminal book discussed the "Darker Legacies of Law in Europe" (2003). In addition to his professorship at Hertie School, he is committed as Research Professor at the Law Faculty of Bremen University and Co-Director of the Centre of European Law and Politics. Until 2007 he held the chair for European Economic Law at the European University Institute Florence.  He was a Visiting Professor at Trento, Italy; Birkbeck University College, London; the University of Toronto, New York University Law School and Columbia Law School. He has been a fellow at the Institutes for Advanced Study in Berlin and Wassenaar. In 2009 he was awarded an  honorary doctorate from the University Freiburg. He is the co-editor of the European Law Journal. Review of European Law in Context and a member of the Programmatic Steering Board of the Hague Institute for the Internationalisation of Law (HiiL).
When & Where

The Council Room, School of Public Policy
The Rubin Buidling
29-30 Tavistock Square
WC1H 9QU London
United Kingdom


Tuesday, May 21, 2013 at 6:00 PM

-

Thursday, June 6, 2013 at 11:35 PM (BST)
Add to my calendar
Organizer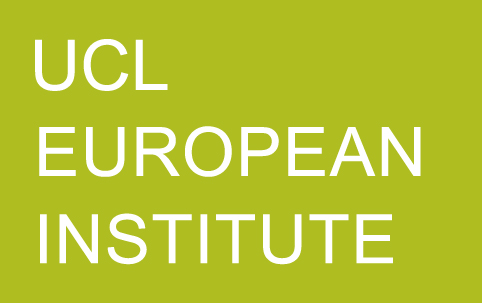 UCL European Institute is the new hub for research, collaboration and information on Europe and the European Union at University College London.
See more at: www.ucl.ac.uk/european-institute