YESSIRRRRRRRR!!! Reckless Team are coming with ANOTHER EVENT NOT TO BE MISSED!
About this event
YES YES YES, DEC 3 is a night all in CELEBRATION of YOU!
When was the last time you ACTUALLY got to have fun.
Work STRESSING you out, BEHIND on UNI assignments, we know the feeling...
This is why us at Reckless Entertainment are holding one of the BRAZIEST events December 3 featuring some of the HOTTEST Dj's in the UK
SB, DAGGASTAR, TEEJ, MUNII S, JERMS
This is NOT an event to be MISSED
We have other perks on the night BUT, wouldn't be a surprise if we TOLD YOU....
NO ID NO ENTRY
18+
DOORS CLOSE 12AM
DRESS CODE- DRIP OR DROWN
*TRACKSUITS OR ANY OTHER SPORTSWEAR ARE NOT PERMITTED*
NO REFUNDS POLICY
CONTACT THROUGH INSTAGRAM @reckless.pr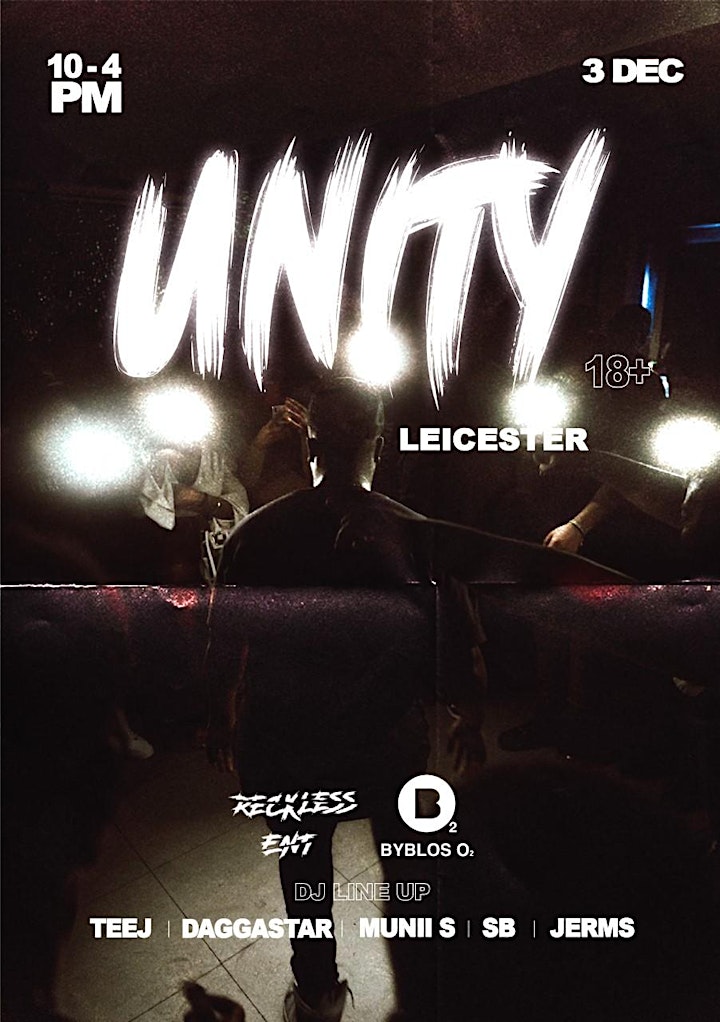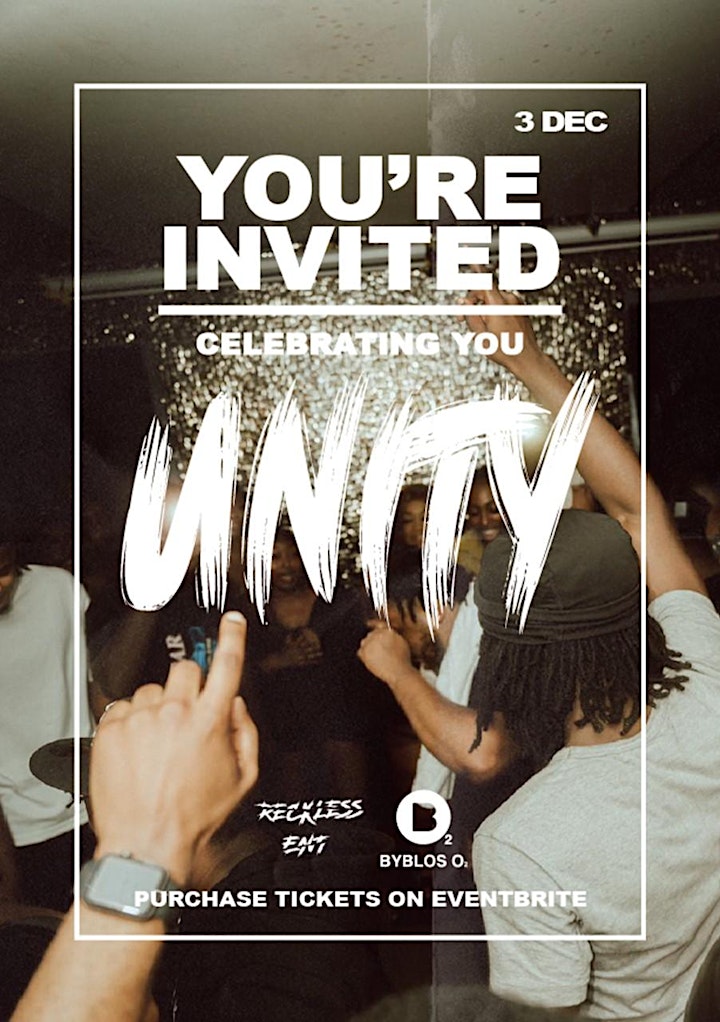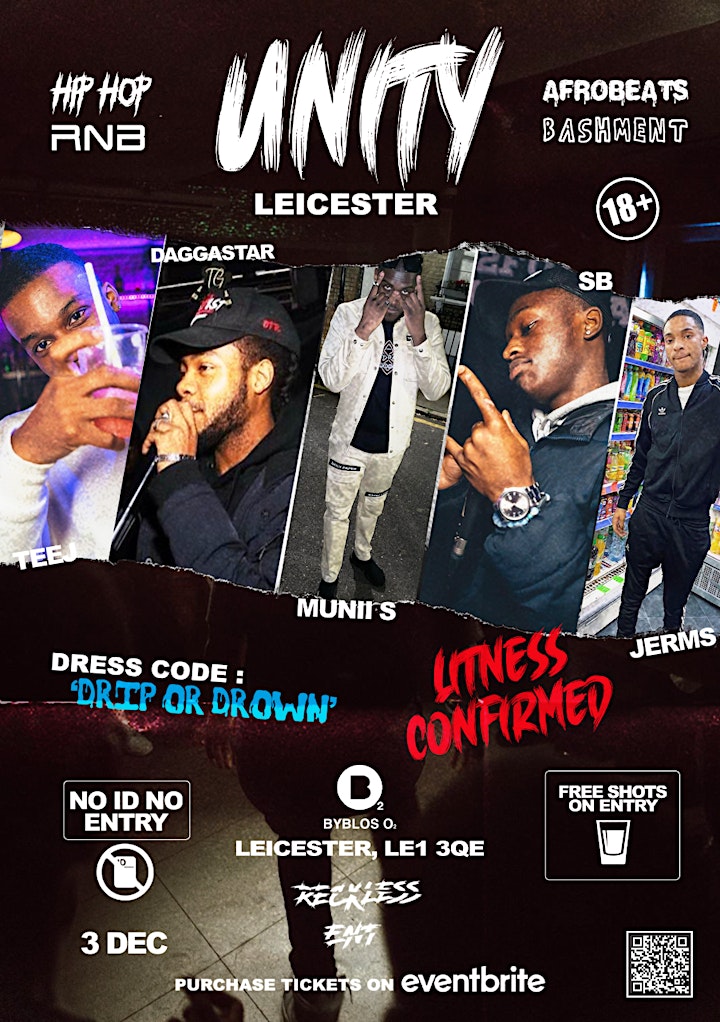 Organiser of UNITY - Leicester