Description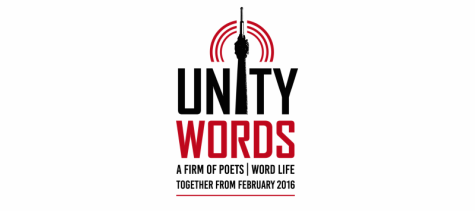 No.9 | Luke Wright
with support from Geneviève L. Walsh
and live music from Ichabod
plus Pandemonium Poets.
Pay What You Feel | #PAYF
Unity Words is very excited to bring another one of the UK's top spoken word acts to Wakefield. Luke Wright is well known to poetry fans across the land and is sure to mark another crowning moment for the project. Support on the night comes from The Firm's very own Geneviève L. Walsh, plus live music from Ichabod.
---
Luke Wright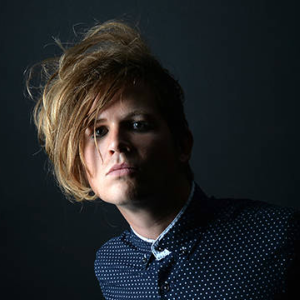 Luke Wright writes bawdy bar room ballads about small town tragedies and Westminster rogues. His fast paced, witty poems are crammed full of yummy mummies, debauched Tory grandees, maudlin commuters and leering tabloid paps. His live shows are enjoyed by thousands of people across the world every year, where he mixes the wistful with the downright comic to take audiences on an incredible emotional journey.
"His lexical acrobatics are astounding, often motor-mouthed and breathtakingly honest…Go for the wordsmithery, stay for the painful poignancy." The List
Since 2006 he has written and performed eight one man shows, touring them to top literary and arts festivals from Australia to Scotland via Hong Kong and Bruges. In 2015 his debut play 'What I Learned From Johnny Bevan' won a prestigious Fringe First Award at The Edinburgh Fringe, also bagged Luke The Stage Award for Acting Excellence.
Alongside his own shows, Luke is John Cooper Clarke's support act. Luke's work has proved a hit with Clarke's fans, playing in front of up to 2,000 people a night at venues such as The London Palladium and The Palace Theatre in Manchester.
"He must be on some kind of dope." John Cooper Clarke
---
Geneviève L. Walsh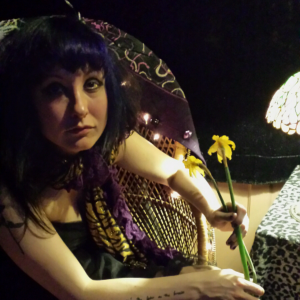 Genevieve is a Yorkshire-raised Londoner and writer of poetry that 'shines an unforgiving light on contemporary life and manners, doing so with words which are full of sometimes shocking honesty' (WF Live). If you're the kind of person who enjoys punk-song-length spoken word pieces in an indistinguishable accent that are about inebriation, alienation, love, hatred, sexual politics, aggressive platitudes and the very real problem of 80s synthpop addiction, she's probably your sort of thing.
She has been compère and coordinator at her Halifax night Spoken Weird since 2013, and a member of A Firm Of Poets since the same year; featuring in their anthology 'Holding Your Hand Through The Hard Times' and playing a starring role on their 22-date national theatre tour 'Ossett Observer presents: The People's Republic of Poetry'.
Her début solo collection, The Dance of a Thousand Losers, is due to be released in March 2017 through Salford's Flapjack Press.
'Genevieve Walsh is a word weaving whirlwind. A natural performer who will tease out your inner weirdo. Not to be missed.' - Kieren King. Evidently / Word War 3mT.
'...an enigmatic performance, packing as much e
motional punch as spit-your-merlot-out humour into her outstanding poems...' - Northern Sky Magazine.
---
Ichabod
Ichabod is an incredibly talented singer/songwriter from Chesterfield. He delivers utterly spellbinding performances and is sure to go down a storm at Unity. He sounds a bit like Chesterfield's answer to Edwyn Collins, with hints of early Orange Juice but also a very distinct style that'll soothe your soul for weeks on end.
Trust us - this is unmissable.
---
Pandemonium Poets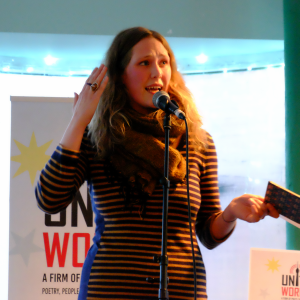 As always, we'll run our spoken word workshop on the afternoon of the show from 3-5pm. The workshop costs £5 to attend, and offers participants a 5 minute slot as part of the show. This is aimed at developing emerging poets and helping them to hone their stage craft as well as gaining exposure.
Please note that if you've already attended 2 or more times, you can't attend any further workshops: we want this opportunity to be open to as many people as possible. Thank you.
---
Pay What You Feel | #PAYF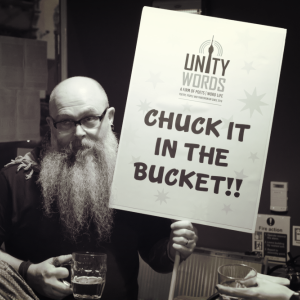 Unity Words is part-funded by Arts Council England, but we rely on your continued support in order for the project to survive. Our suggested donation on the night is £5 per person, and there'll be plenty of opportunities to "chuck it in the bucket". Many thanks to all that've supported us so far!