Description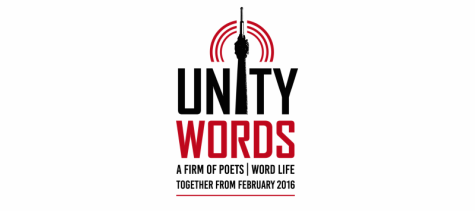 Unity Words | No.14
Jess Green and Ric Neale
with support from
Geneviève L. Walsh,
Steven B. Williams
and Pandemonium Poets.
Pay What You Feel (#PAYF)
Officially one of the best spoken word nights in the UK (according to Picador Books), Unity Words continues with a relentless approach to programming the best poets on the scene. Last month's show brought people to tears with a breathtaking set from Zena Edwards, and now we have one of the country's rising stars on the bill.
Support comes from ludicrously talented singer songwriter Ric Neale, also known for his work in The Housekeeping Society, as well as Firm member Geneviève L. Walsh, reading from her new collection. We also welcome Wakefield based novelist Steven B. Williams as our Unity Words mentee. Finally of course we'll have our Pandemonium Poets. So book your tickets now and avoid missing out!
---
Jess Green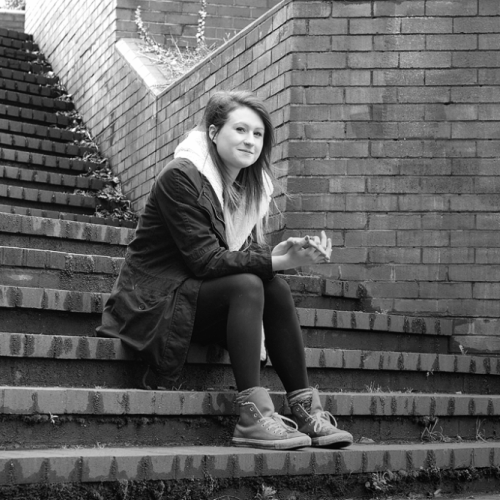 'Somehow Jess manages to be hard hitting in a way that's so subtle you don't realise until the bruises comes up'
Scroobius Pip
Jess Green is a poet, writer and workshop facilitator from Leicester who is putting together a play around Burning Books - her lyrical, powerful and humorous spoken word and live music show set in an inner city secondary school.
As well as running Find The Right Words in Leicester, Jess is also one of the most vital and engaging spoken word poets in the country right now. Political, accessible and incredibly powerful to watch, Jess is leading the way for the next generation of protest writers.
---
Ric Neale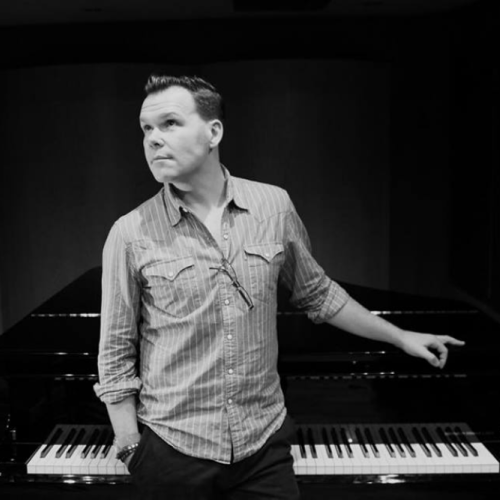 Ric Neale is a musician and songwrietr. As well as releasing work as a solo artist (notably 2015's 'All That Counts' and 2016's 'Pencil', both of which were live piano and vocal records) with which he has toured extensively, he has also written music for other artistic projects.
The Firm are lucky enough to have worked with Ric on several occasions, and are delighted to welcome him to the Unity Words stage. Ric has a loyal fan base in West Yorkshire, and never ceases to entertain the crowd - a rare talent that transcends genre and traditional approaches to the craft.
---
Geneviève L. Walsh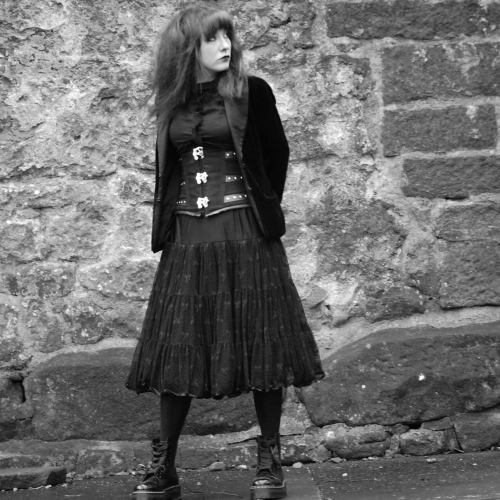 Geneviève L. Walsh is a Yorkshire-raised Londoner who began performing her work in March 2012. She founded Halifax's Spoken Weird after a year on the open mic circuit; a night that came into creation thanks to the death of Margaret Thatcher and a typo. In 2013, she became a core member of The Firm: with whom she has now toured nationally, performed at Latitude Festival and been published twice.
Geneviève will be reading from her début collection 'The Dance of a Thousand Losers', which is launched at Manchester Central Library via Flapjack Press on Thursday 23 March.
---
Steven B. Williams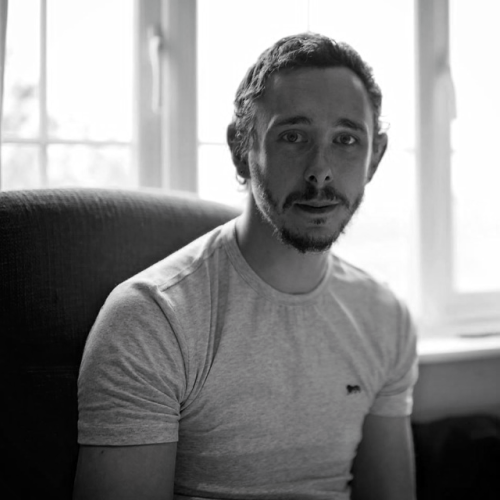 Steven B. Williams is a 30 year-old tie wearing, tea swilling, curly haired writer and poet from West Yorkshire. When not working on dark fantasy he can be found scribbling about queer rights and mental health, cooking up a vegan feast, running charity races, or generally cooing over his cats. His short stories have appeared in zines such as 'Lots of Planets Have a North', and he is co-writer on the forthcoming webseries 'The Misadventures of Delilah James'.
---
Pandemonium Poets | Workshop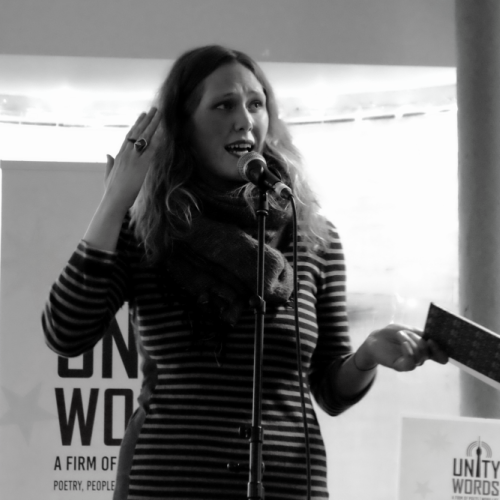 Our monthly spoken word workshop offers two hours of professional tutoring and advice for budding poets. This results in the participants having a five minute slots as part of the evening show, offering them a spotlight alongside the best talent on the scene.
The workshop runs from 3-5pm at Unity Words, and costs £5 per person. It is limited to five participants, and you can guarantee a place using the ticket link on this page. Please bring two or three original poems which you feel confident in performing.
---
Pay What You Feel | #PAYF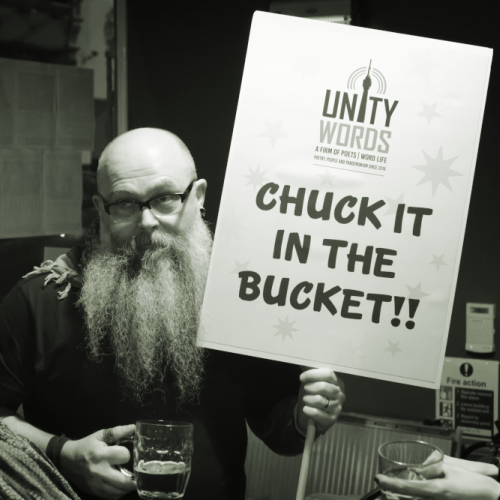 As always, the event has a Pay What You Feel policy. Our suggested donation is £5 per person, and there are plenty of opportunities to "chuck it in the bucket" throughout the event. We rely on your donations to maintain the project, and thank you for all of your support so far!