Description
For more than 26 years the CASE Europe Annual Conference has been the place to meet with colleagues from across the globe and share best practice.
This year's conference programme showcases impactful, outcomes-driven marketing and communications practice from across the sector and beyond it. So, as always, there will be a lot to talk about. This year, there will be a special opportunity to get together and have lunch with fellow university directors of UK/Europe marketing and recruitment to discuss the changing landscape of marketing and communciations.
Join Universities' Marketing Forum members and learn best practice at this year's conference. Once you have your place at the annual conference, register with us to book your free space for lunch.
Please email europe@case.org if you have any specific dietary requirements. This event is kindly sponsored by The Student Room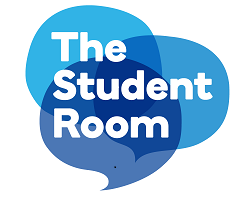 ---

What's on this year? View highlights below from the Communications and Marketing Track.
Creating content strategies that captivate, convert and control Speaking: Tracy Playle, CEO and Content Strategy, Pickle Jar Communications Ltd.

Panel Discussion - R&D Live 2017 - International student experiences in the UK Speaking: Fiona Blair, Head of Marketing Operations, University of Reading and Dan Beynon, Head of Education, SMRS

The ever-open careers office: making the digital shift. Speaking: Nannette Ripmeester, Director, Expertise in Labour Mobility, Rotterdam NL and Sevi Christoforou, Intercultural Trainer and Careers Advisor, Expertise in Labour Mobility

Tips to build engagement with your Chinese audience via Chinese Social Media Speaking: Steve Thompson, Head of Digital, University of Sheffield and Jimmy Robinson, Co-founder, PingPong Digital

Workshop - Coping with crisis - a live interactive workshop on crisis communications Justin Shaw, Managing Director, Communications Management Tim Watkinson, Director of Communications & Advocacy, University of Nottingham
Directors' Forum - How to speak to senior leaders and donors with gravitas and authenticity
This Workshop is for senior advancement professionals who have to tell a story, deliver a message or speak to leaders inside or outside your organisation. It will be interactive, actionable and fun. A half day workshop for senior advancement professionals.
For your team - Newcomers' Fast-Track The Newcomers' Fast-Track is aimed at marketing, communications, alumni relations and fundraising colleagues who are new to the HE sector, with a focus on (but not exclusively for) colleagues early in their careers.
Register for the Conference today.

Date and Time
Location
Hall 7A
The International Convention Centre
Broad Street
Birmingham
B1 2EA
United Kingdom