Description
Our next Business Networking Event will be held at University Business Centre - Piece Mill Halifax.
Our guest speakers: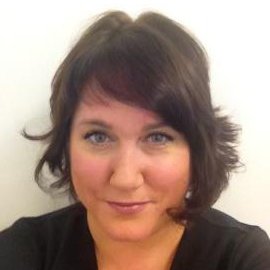 Jesse Stott is Business Centre Co-Ordinator for Leeds Beckett University's University Business Centre at Piece Mill in Halifax. Her role is to work with young and established Calderdale businesses to support them (via the AdVenture programme and addition in-house support) and house them (at Piece Mill) and to work with local stakeholders to encourage engagement with the University.
Andy Jack is co-founder and director of Candle Digital, an agency based at Piece Mill helping training companies take their products and services online. Since launching their business two years ago Candle Digital have built online training academies for several businesses in the Yorkshire region, and have recently begun working with companies in the US and China.
Julie Killey – Acting Assistant Director Commissioning & Partnerships (Local Authority) along with Laura Lavender Employability and Life Skills Team Leader & Advanced Learning Practitioner (Calderdale College) are looking forward to attending the Business for Calderdale meeting on 12th of February to provide information and answer questions around 'Project Search.'
We want to raise awareness about a pioneering programme that has been successfully employing individuals with disabilities throughout America which has more recently been extended to other countries including the UK. Project SEARCH provides education and on-the-job training opportunities, which has led to permanent employment for young people with disabilities.
The Calderdale Project SEARCH programme is a nine month long school/college-to-work internship for students with disabilities. Total workplace immersion facilitates a seamless combination of classroom instruction, career exploration, and on-the-job training and support. The goal for each student is competitive employment either in the organisation or somewhere in our local community using the skills they have acquired during the programme. The internship provides real-life work experience combined with training in employability and independent living skills to help young people with disabilities make successful transition from school/College to productive adult life. We are delighted to come and inform you about the project and explain the exciting opportunities for collaboration that we envisage across Calderdale.