University of Bedfordshire Offer Holder Experience Day, Bedford Campus
Come and visit the university that puts you first. Come and experience what it's like to study with us at our Applicant Experience Day.
About this event
We are thrilled you are thinking of attending the University of Bedfordshire and that you feel this is the place to take the next step in your exciting life journey.
We want you to get to know our University so you can be sure it's the right fit for you. Our special, small-group Experience Day will help you get a real sense of the Bedfordshire offer because you get to spend the day with staff and students from your subject area, discovering exactly what it's like to study and live here.
On the Experience Day, you will:
• Spend time with your subject academic team, getting to know them and finding out about the course you're interested in
• Chat to our Student Ambassadors to get a real insight into life at Beds
• Take part in an interactive lecture or teaching session in your subject area
• Hear from alumni and industry guests about how your degree would boost your employability
• Join campus and accommodation tours to see our modern facilities for yourself
• Talk to our support services staff to discover the many ways they can support you. It's also your chance to ask any questions you have about your specific needs
• Check out the great choice of Beds extra-curricular sports and activities
Lunch is provided, when you will be joined by our friendly, informative Student Ambassadors. Please let us know if you have any dietary needs when you register.
From your first step on campus, our aim is for you to enjoy your day learning all the ways we can connect you to your bright future.
We look forward to welcoming you to the University of Bedfordshire.
T: 0300 3300 073 / E: opendays@beds.ac.uk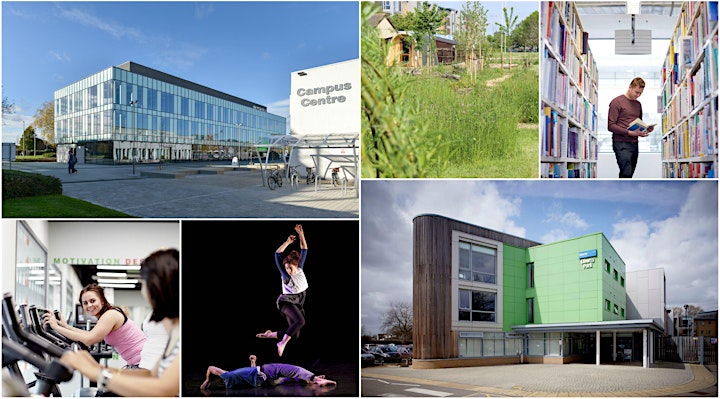 Organiser of University of Bedfordshire Offer Holder Experience Day, Bedford Campus