Actions and Detail Panel
University of California Alumni UK Charity Gala
Sat 1 April 2017, 18:30 – 23:00 BST
Description
UC Alumni UK Charity Gala
On behalf of The Presidents of the University of California Alumni Networks, we are delighted to invite you to the second annual UC Alumni UK Charity Gala on Saturday 1st April 2017 at The Law Society, Chancery Lane.
Join the University of California community for an elegant evening that includes a sparkling networking reception, 3-course dinner and dancing to a soundtrack that will span the 1920s to the new millenium!
The evening will also include a silent auction and raffle draw with spectacular prizes. All proceeds from the silent auction and raffle draw will go towards study abroad scholarships for UC students.
Speakers: Pulitzer Prize Winner, Mr. Albert Scardino (UCB '76), and Senior VP and CFO at Digital Realty, Wendy Will (UCLA '90).
Dress code: Black Tie
---
About Mr. Albert Scardino
Albert Scardino is a journalist, commentator and critic on US affairs and a documentary film maker. He served as a correspondent at The New York Times, as press secretary to the Mayor of New York and as an executive editor at The Guardian. He received a Pulitzer Prize for his work at his own newspaper, The Georgia Gazette. He graduated from UC Berkeley in 1976 with a Master's Degree in Journalism.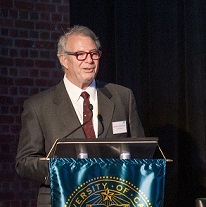 About Ms. Wendy Will
Wendy Will received her BA in Economics in 1990 from UC Los Angeles. She now is the Senior Vice President and Chief Financial Officer EMEA at Digital Realty. Ms. Will's portfolio includes capital markets, treasury, investor relations, financial forecasting, joint ventures, accounting, tax, as well as risk management. Digital Realty is one of the 20 largest publicly-traded US Real Estate Investment Trusts. The company focuses on providing data center, colocation and interconnection solutions for domestic and international customers across a variety of industry verticals ranging from financial servcies, cloud and information technology services, to manufacturing, energy, healthcare, and consumer products.

Ms. Will is also a UCLA Europe Campaign Committee Member and a UK Study Abroad Scholarship donor.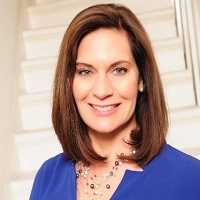 ---
If you are interested in helping us secure items for the silent auction please contact Johana Canda-Fiserova.

If you, your company or organisation are interested in sponsoring a table please contact Catherine Townson.
Please contact alumni@californiahouse.org.uk with any other questions.