University of Edinburgh Special Event: Don Paterson and MacGillivray

Saturday, 15 November 2014 at 19:00 (GMT)
Event Details
A special University of Edinburgh event featuring Don Paterson and MacGillivray.
ALL WELCOME!
A free event at the University of Edinburgh celebrating the SYMPOETRY: SPL Poetry Symposium and featuring:
Don Paterson was born in 1963 in Dundee, Scotland. He moved to London in 1984 to work as a jazz musician, and began writing poetry around the same time. His poetry has won a number of awards, including the Forward Prize for Best First Collection, the Whitbread Poetry Prize, the Geoffrey Faber Memorial Award, and the T S Eliot Prize on two occasions. Most recently, Rain won the 2009 Forward prize. He teaches poetry at the University of St Andrews, and since 1996 has been poetry editor at Picador MacMillan. He continues to perform and compose.
MacGillivray is a Scottish poet and performer who has worked with Alan Moore, Iain Sinclair, Shirley Collins, Current 93, Arthur Brown, The Fall, Arlo Guthrie and B. Catling in the UK, Vietnam, Europe, the US and Greenland. MacGillivray provided soundtracks for British director Andrew Kotting's Channel 4 Britdoc 'Swandown' and 'By Our Selves' (forthcoming) in which she starred in a cameo opposite Toby Jones. MacGillivray's first collection 'The Last Wolf of Scotland', Pighog 2013 fuelled the creation of her 2014 Gaelic fantasy film made during the Scottish referendum as artist-in-residence at Sabhal Mor Ostaig, Isle of Skye. She has been aired on BBC Radio 3 The Verb and Late Junction and in 2014 her latest album 'Horse Sweat Chandelier' was reviewed by The Wire Music Magazine as a 'fine mysterious record - shifting between chamber music, Gaelic mountain songs and dramatic chansons.' In 2012 she received a doctorate from Oxford University in Scottish Studies and is currently completing a book on Scottish 'lost boys' ranging from Alexander McQueen to Donald Cammell supported by Creative Scotland.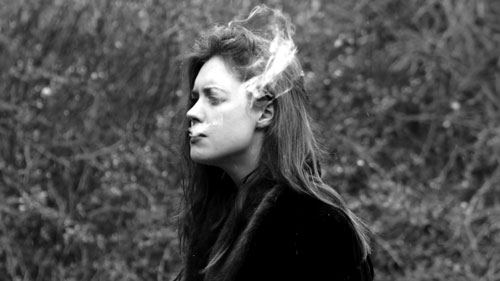 (c) Tila Rodriguez-Past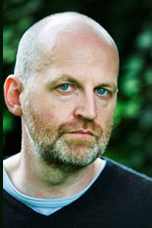 (c) Murdo McLeod
When & Where

Teviot Dining Room
Teviot Row House
13 Bristo Square
EH8 9AJ Edinburgh
United Kingdom


Saturday, 15 November 2014 at 19:00 (GMT)
Add to my calendar
Organiser
The Scottish Poetry Library is a unique national resource and advocate for the art of poetry. We are passionately committed to bringing the pleasures and benefits of poetry to as wide an audience as possible. Physically and virtually, the Scottish Poetry Library's doors are open. 
Ticket Policies
We ask ticket buyers to pay the Eventbrite ticket booking fee, included in your ticket price if you purchase online, as otherwise the cost of selling tickets online is prohibitive for us as a charity.  If you do not wish to pay the ticket fee, you are most welcome to purchase your tickets in person at the SPL reception desk any time before your event, provided it is not sold out.  Tickets purchased in person will not incur a booking fee.  
If you need a carer/companion to help you access this event, they will be eligible for a free ticket to the event.  Please contact reception@spl.org.uk.
We are unable to provide refunds for events if you cannot attend.  If we have to cancel an event due to unforeseen emergencies such as extreme weather conditions, we will refund all ticket buyers for the full cost of their tickets.
Concession tickets apply to children (under 15), students (with valid matriculation card), Young Scot card holders, Senior Citizens, Disability (Carers go free), Claimants (Jobseekers Allowance, Disability Living Allowance, Housing Benefit), NHS employees (with proof of employment).
Children under the age of 12 must be accompanied by an adult.
We hope your ticket booking proceeds smoothly, but if you have any problems or questions, please contact us for assistance.
Accessibility
The Scottish Poetry Library aims to be as accessible as possible for all users.
You can find a detailed building access document on our website. If you need more information, please do not hesitate to call us on 0131 557 2876.