University Of Huddersfield/ EPIKS Try An E-bike -
Short E-bike taster sessions open to University staff and Students free of charge- just book your time and bike below!
About this event
Join partner organisation Environmental Projects in Kirklees as they take you out on free e-bike trial rides leaving from The University of Huddersfield.
To book a time slot for your test ride click the "Register" button. Please make sure you book the correct size of bike for you, using the bike size table shown below. The different bikes (RB1 to RB4) are noted on the tickets.
On the day if you could bring your university ID please so we can ratify the booking. Then we'll show you how the bike works, and after you are familiar with its controls, you can go on a test ride, in a group of 4 with our instructor. Please bring a helmet if you want to ride with one.
N.B These sessions are for people who already ride bikes, not training people to ride bikes. All riders must be proficient at bike riding and able to ride on-road and use cycle infrastructure around Huddersfield town centre. Please note – the sessions will not involve riding on the ring road."
If you want any of the information about the scheme it's available on our website. https://epiks.org.uk/try-an-e-bike-scheme/
Location: At the University Plaza (outside Student Centre) Date: Wed 3rd November.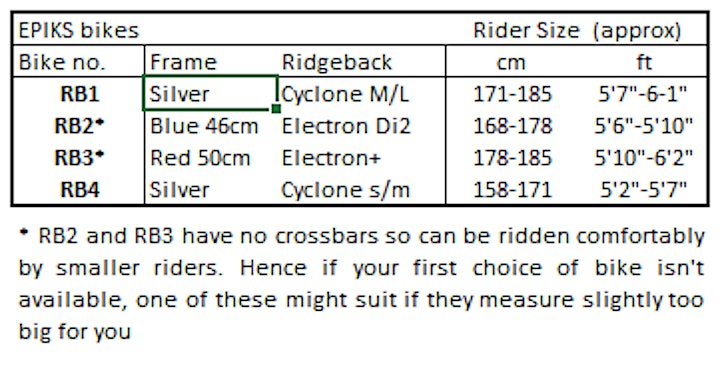 Organiser of University Of Huddersfield/ EPIKS Try An E-bike -