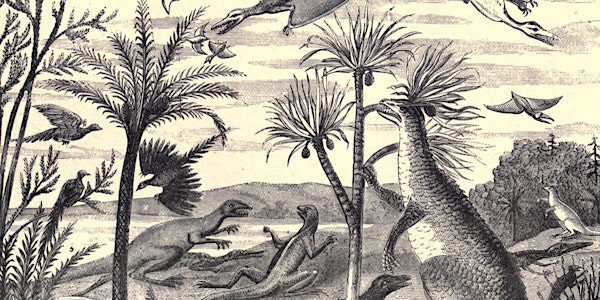 University of Lincoln C19 Seminar: 'Literature and Borderline Geoscience'
Dr Richard Fallon on 'Literature and Borderline Geoscience: The Case of Paranormal Palaeontology in the Late Nineteenth Century'
About this event
This event is part of the University of Lincoln Nineteenth Century Research Seminar Series. The seminar will take place on Microsoft Teams.
During the late nineteenth and early twentieth centuries, researchers in Britain and North America locked horns over fundamental aspects of planetary prehistory, from evolution to continental drift. Figures both within and beyond the elite scientific community addressed these controversies, frequently relating them to religious belief or exploring their implications in fiction. The story of deep history was far from unified in a climate characterised not only by disputing experts but also by occultists' claims to see through time and the re-emergence of young-earth creationism. Novelists, meanwhile, took advantage of the most sensational geo-theories, turning lost worlds like Atlantis into literary mainstays – sometimes making more serious truth claims than their fictional garbs implied.
Focusing on print, Dr Fallon's current project seeks to map this little-understood culture of 'borderline geoscience' and to determine how researchers and the general public navigated its amorphous terrain. This paper introduces the project before turning to a case study of clairvoyant visionaries, including the freethinking Anglo-American family of William and Elizabeth Denton. Fallon show how literary techniques formerly developed to encourage imaginative 'seeing' through time were literalised in the Dentons' writings of the 1860s and 1870s. These writings claimed to recount genuine visions of the prehistoric past made through the power of 'psychometry'.
Speaker Bio
Richard Fallon is a Leverhulme Trust Early Career Fellow at the University of Birmingham. His collection of nineteenth-century palaeontological literature, Creatures of Another Age: Classic Visions of Prehistoric Monsters, is published this month by Valancourt Books. His monograph Reimagining Dinosaurs in Late Victorian and Edwardian Literature: How the 'Terrible Lizard' Became a Transatlantic Cultural Icon will be published in November by Cambridge University Press.
Attendees will be emailed the Microsoft Teams live event link on the day of the event.