Description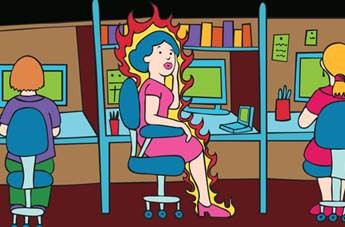 Following-on from last year's inaugural and popular event, this follow-up will provide an opportunity for you to:
- Learn about draft guidance for managers drawn up by Sally Middleton and colleagues in HR – and provide feedback.
- Hear from Dr Vanessa Beck of the University of Bristol, who co-authored the Government's 'Menopause transition: effects on women's economic participation', for the Department for Education. She has previously undertaken research funded by the European Commission, the UK Government's Equality Office, the Advisory, Conciliation and Arbitration Service. Currently, she is working on an ESRC project on Tackling the Menopause Taboo in the Workplace.
- Listen to our very own "hot chicks" and their lunch time sessions, featuring Joy Vogt.
- Network over a sandwich lunch.
This event is open to all women at the university – pre-, post-, and menopausal. We understand that not everyone wants to talk about the M word, but you may like to know what support there may be – so please feel very comfortable and come along.