Description
The University of London Postgraduate Laws Summer Course 2019
We are delighted to announce that we will be holding our third Summer Course this year at the Queen Mary, University of London School of Law.
---
Date and Location
The course will be held at QMUL and will run from 9.00am-5.00pm on Saturday 15th June and 9.30am-4.00pm on Sunday 16th June 2019.
---
Programme:
Welcome, registration and networking.
Exam Skills and Q&A session from Professor Helen Xanthaki, Director, Postgraduate Laws, University of London.
The weekend will include lectures from academics of law at QMUL, UCL and other leading UK universities.
There will be a chance to meet and talk to Professor Helen Xanthaki and your course academics throughout the weekend, as well as the opportunity to network with your peers.
---
Lectures:
You should attend one lecture per slot, totalling two lectures per day.
Please select from the following sessions:
Saturday 15th June 10:00-12:30
Advanced Contract Law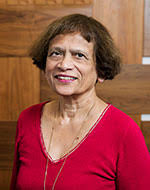 Kumari Lane is a Teaching and Scholarship lecturer at Queen Mary, University of London and an Associate Lecturer at Birkbeck College University of London. The subjects she teaches are contract, torts and conflict of laws/private international law. Her publications are in Conflict of Laws and Legal Education. Her current research is on 'Legal Protection for Climate Change Migrants who Cross Borders'.
International Refugee Law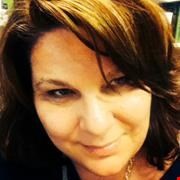 Professor Alexandra Xanthaki has been the Deputy Head of Brunel Law School (2008-2011) and is now the Director of Research at Brunel Law School (2012- ). Professor Xanthaki teaches human rights and has been awarded a Brunel STAR award for her teaching and student support.
Saturday 15th June 13:30-16:00
Telecommunications Law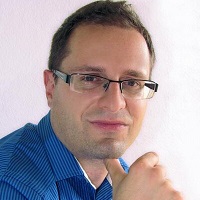 Dr Bostjan Makarovic has has been involved in consultancy, managerial and research roles in regulation and CSR. He is the founder of Aphaia LTD. Bostjan is expert in regulation and CSR. His consultancy and managerial experience includes advising the Presidency of the Council of the European Union in relation to the review of the electronic communications regulatory framework, managing and giving advice to regulators and telcos in Europe and the Middle East, and publishing articles and books with publishers such as LexisNexis.
He holds Queen Mary, University of London PhD in the regulation of Next Generation Networks, London School of Economics and Political Science (LSE) MSc in Environmental Policy and Regulation, and is IAPP-certified international privacy professional (CIPP/E).
Medical Law and Ethics

Dr Tracey Elliott joined the University of Leicester School of Law in 2010. After graduating from Birmingham University, Tracey was called to the Bar and practised from 4 Paper Buildings and 9-12 Bell Yard, specialising in criminal litigation and advisory work and acting for both prosecution and defence. She remains a (non practising) door tenant at 9-12 Bell Yard. She has worked as a lecturer at Queen Mary University of London and as a visiting lecturer/teacher at City University, the University of Surrey, King's College, London and the LSE. She has lectured to the legal and medical professions and assisted with advocacy training at Gray's Inn. She has also worked in Poland, lecturing to Polish judges, prosecutors and Ministry of Justice officials on the UK legal system. Her PhD thesis examined the development and use of the justification of necessity in medical law. Her current research projects relate to the treatment and care of vulnerable adults and those who lack capacity.
Sunday 16th June 10:00-12:30
International Commercial Insurance Law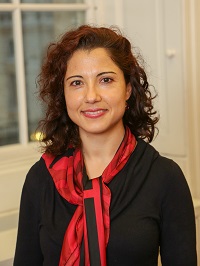 Dr Ozlem Gurses is currently a Reader in Insurance and Commercial Law at King's College London. Ozlem previously taught at Southampton from 2010 - 2016. She is a member of the Presidential Council (UK representative) of the Association of Insurance Law (AIDA). She is also a member of the Reinsurance Working Party of AIDA and regularly presents papers at the Reinsurance Working Party meetings. In October 2014, she also presented a paper at the Marine Insurance Working Party.

Youth Justice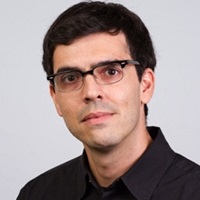 Dr Theodore Konstadinides, Senior Lecturer in Law, School of Law, University of Essex. Theodore is a constitutional lawyer with an interest in fundamental constitutional principles and the rights of the individual, including young people, in contact with the public law system or enmeshed in various justice systems. His research focuses primarily on the impact of EU law in this respect.
Sunday 16th June 13:30-16:00
Multinational Enterprises and the Law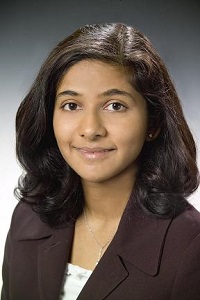 Dr Barnali Choudhury joined UCL in 2015, having previously taught at another London university and before that in Canada, the U.S and New Zealand. She is the author of Public Services and International Trade Liberalization: Human Rights and Gender Implications (Cambridge University Press, 2012) and a co-editor of Understanding the Modern Company: Corporate Governance and Theory (Cambridge University Press, 2016). Previously, she held vistorships at Cambridge University and the Max Planck Institute for Comparative and Private Law. Barnali is a member of UCL's Centre for Ethics and Centre for Commercial Law.
Human Rights of Women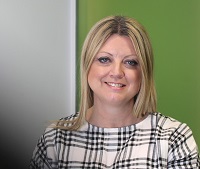 Professor Jill Marshall is a Professor of Law in the School of Law at Royal Holloway and a qualified lawyer in England and Wales (admitted as a solicitor 1992). Her work focuses on the relationship between law and living well, human flourishing, what it means to be free, and women's human rights. This includes analysis of conceptions of privacy, freedom, care, belonging and recognition and how they relate to the purpose of law, including human rights and anti-discrimination law purporting to protect aspects of our personal freedom and identities. Current projects include analysing secrecy and confidentiality in pregnancy and childbirth, 'children born of conflict', freedom of religion, expression, identity and autonomy. She is the author of three books including Human Rights Law and Personal Identity and has written widely on these topics. She is Royal Holloway's human rights research cluster lead for Global Challenges Research Fund work.


Professor Helen Xanthaki, Director, Postgraduate Laws University of London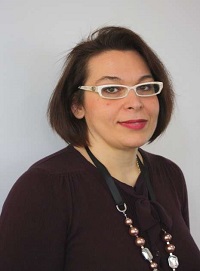 You will have the opportunity to meet the Director, Professor Helen Xanthaki, and other academics on the programme and develop your examination skills.
---
Cost:
The total cost for the two days is £200 + £13.79 registration fee.
---
Accommodation:
You can book accommodation through the QMUL accommodation team. The link to the website is: https://book.qmaccommodation.co.uk
---
Queries:
If you have any additional queries about the event, please feel free to contact Rachael Williamson at pglaws-uol@ucl.ac.uk
---
This meeting booking will be managed using the Eventbrite system. You will also be subject to Eventbrite's privacy policy and terms and conditions.
https://www.eventbrite.com/support/articles/en_US/Troubleshooting/eventbrite-privacy-policy?lg=en_US