Description
University of St Andrews Enterprise Week 2018 – Keynote Event
Date: Mon 8 October 2018
Venue: Parliament Hall, 66 South St, St Andrews, KY16 9QW.
Times:
- 5.30pm – Networking with students & University staff + drinks
- 6pm – Welcome followed by Speakers + Panel Q&A
- 8pm - Networking
- 9pm – Event finishes
The event
Part of Enterprise Week, the Keynote Event is an opportunity to hear from entrepreneurs from across the UK about their experiences and approach. There will be an opportunity to ask questions and to network with refreshments beforehand.
St Andrews Business Club has partnered with the Enterprise Week student committee to help organise this event, as part of the Club's commitment to nurturing entrepreneurship in the area.
For full details of the week, go to https://www.facebook.com/standrewsenterpriseweek/
Speakers:
Chris van der Kuyl, Chairman & Co-Founder, 4J Studios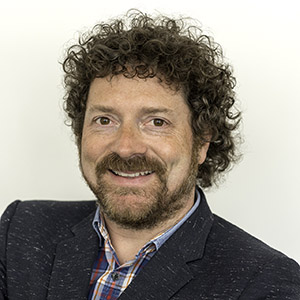 Chris van der Kuyl is a digital entrepreneur and Chairman and co-Founder of 4J Studios, one of the UK's most successful videogame developers - responsible for Minecraft Console editions. More recently, Chris became Chairman of Puny Astronaut which is bringing its first game to market.
Chris is also Chairman of TVSquared, a fast growing data analytics company, Chairman of Broker Insights, a start-up insurtech company, and the founding Chairman of Entrepreneurial Scotland.
Chris sits on many advisory boards and is a board member of several local charities. Chris has been awarded honorary degrees from many of Scotland's leading universities in recognition of his contribution to enterprise.
For more about Chris's entrepreneurial history go to his LinkedIn profile - https://www.linkedin.com/in/chrisvdk/
Lizzie Brough, Co-Founder & CXO, Kindaba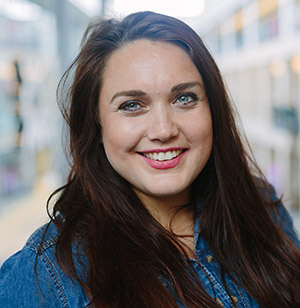 Lizzie Brough is CXO, Chief Experience Officer and Co-Founder at Kindaba, an Edinburgh-based, globally-distributed tech-startup on a mission to bring kitchen table-style family conversations to families separated by 1000s of miles.
If you'd told Lizzie in 2009 that this was her future role and title, she'd have looked at you like you had three heads. She'd just graduated from St Andrews with a joint honours in Ancient History and Biblical Studies with the somewhat woolly vision of "wanting to do something that really helps people."
Lizzie and her team are harnessing machine learning to bring an intelligent, visual messenger to families spread around the world. In one 24-hour period they were listed in the Top 5 featured products on Product Hunt - an early adopter community - and are set to close their seed investment round this Autumn.
Lizzie is one of 8 siblings, an ultra-runner and hopes to visit Mars one day.
For more about Lizzie and Kindaba go to https://kindaba.com
Sam Trett, Founder & Owner, LoCaBev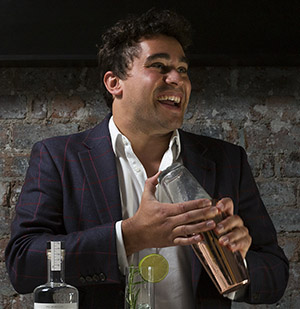 Sam Trett left university with a 2:2 during the Financial Crisis of 2007-8. He went on to complete an MBA and set up his own spirits brand, Minus 33.
Since incorporation he's faced many challenges along the way - from raising finance to bootstrapping a growing operation that now sells globally.
Sam will share his story of being a graduate entrepreneur and his experiences in a candid and interactive presentation.
For more info about Sam, go to his LinkedIn profile at https://www.linkedin.com/in/samtrett.
For info about LoCaBev go to https://minus33.co.uk/
Jen Munro, Founder & Managing Director, ISSOS International.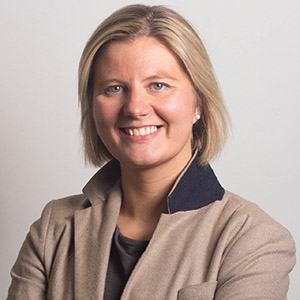 Jen Munro is an educational entrepreneur - the founder and Managing Director of ISSOS International, a company that designs, creates and operates international summer schools for 13-18-year-olds from more than 70 nations at St Andrews, Cambridge and Yale Universities.
As a University of St Andrews undergraduate, Jen spent her summers working at summer camp in the US and decided she wanted to create a company that would have a genuine impact on young people and give those who worked for the company a work environment where they felt valued. Jen has developed ISSOS to become a leading name in summer education and it's renowned as a values-led company with an strong culture.
Jen is a Fellow and advisory board member of Power of Youth and sits on the board of two charities which support young people as well as supporting a number of organisations in the UK which support entrepreneurs and education.
For more about Jen and ISSOS go to https://www.issos.com
Why you should attend
Every business can learn something from the journeys of successful entrepreneurs. And you'll get a chance to ask them questions and hopefully meet them too.
BOOK NOW
Book your place on Eventbrite by 12:00 Friday 5 October 2018.
N.B. Please notify the Club by email of any dietary requirements by the same day. You can also do this when you booking via Eventbrite.
PLEASE NOTE - Photos of attendees will be taken at this event and published on the Club's social media channels. You can let us know if you don't want to have your picture published.
Parking
There is car parking on South Street, free after 5pm. Google Maps - https://goo.gl/maps/cEDrTKVmCht
Organiser of University of St Andrews Enterprise Week 2018 – Keynote Event