Description
University of St Andrews Enterprise Week 2019 – Keynote Event
Date: Mon 7 October 2019
Venue: The Byre Theatre, Abbey St, St Andrews, KY16 9LA.
Times:
- 5.30pm – Networking with students & University staff + drinks
- 7pm – Welcome followed by Speakers + Panel Q&A
- 9pm – Event finishes
The event
Part of Enterprise Week, the Keynote Event is an opportunity to hear from entrepreneurs from across the UK about their experiences and approach. There will be an opportunity to ask questions and to network with refreshments beforehand.
St Andrews Business Club has partnered with the Enterprise Week student committee to help organise this event, as part of the Club's commitment to nurturing entrepreneurship in the area.
For full details of the week, go to https://www.facebook.com/standrewsenterpriseweek/
Speakers: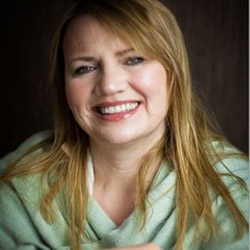 Dr Tanya Ewing, Entrepreneur & Owner of Glaze & Save Ltd
Tanya Ewing is an award-winning tech entrepreneur, inventor, consultant and mentor.
In 2006, she set about inventing the smart real-time utility meter we know today to bring meter information out of cupboards in an engaging and easy-to-understand way - so people could more easily see, understand, and control their costs.
By 2008, Tanya had been voted British Female Inventor of the Year for creating the Ewgeco monitor (it stands for electricity, water, gas and eco) and seen it voted one of the most iconic inventions of this century by the British Library. The sector has grown into a global multi-billion-dollar market and all UK homes must have a meter by 2020.
Most recently, Tanya has continued to help households cut their energy bills with her unique Glaze & Save system of insulating products for doors and windows, mainly focused on improving energy efficiency in listed and conservation properties.
Tanya's work has been recognised with a long list of awards, including: British Female Inventor of the Year 2008; an Honorary Doctorate in Technology from Edinburgh Napier University; National winner of the Eon Energy Lab Award 2008; Glenfiddich Spirit of Scotland Award for the Environment 2008; Woman of Inspiration, Association of Scottish Business Women Awards 2017; New Business of the Year, Business Women Scotland Awards 2016 and Best Product at VIBES (Scottish Business Environmental Awards 2017. Tanya is also a Fellow of the Royal Society of the Arts.
For full details of Tanya's entrepreneurial history, go to her LinkedIn profile - https://www.linkedin.com/in/tanyaewing/

Graeme Carling, Founder & CEO – Carling Property Group, PRS Group, United Capital, Infinitas Investments; Chief Executive – McGill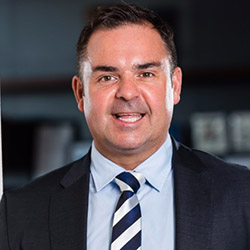 It's safe to say Graeme Carling doesn't take the easy option or follow the crowd, but his passionate and focussed approach to business clearly works!
In 2007, with a baby on the way, Graeme and his wife Leanne quit their well-paid jobs to pursue their ambition of working for themselves and entered the property investment market while most were exiting it. Twelve years later Carling Property Group is one of the largest private residential landlords in Scotland and they've expanded the group of businesses to include a successful investment company.
Most recently, Graeme acquired former Scotland Top 500 company, McGill, out of administration. Within five months he and his team have already created 50 new jobs and brought the company back from the brink.
Expect high energy and unrivalled passion when Graeme tells the story of his inspirational journey.
For details of Graeme's entrepreneurial history, go to his LinkedIn profile - https://www.linkedin.com/in/graeme-carling-68542416/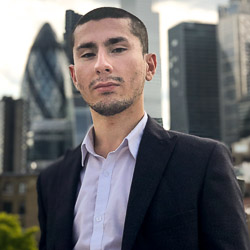 Daniel Malikzade-Afshar, Founder, Yes!Cab
Current 3rd Year St Andrews Physics student, Daniel founded local taxi booking platform Yes!Cab in December last year to allow long-established local firms to compete with the giant ride-sharing apps.
Within two months of launching the trial, it had 600 users, more than 40 drivers and was in the Top 80 in UK iOS App Store for navigation.
In December 2018, Daniel has one of the winners of the Social Mobility Commission/Bank of America Merrill Lynch Upreach 10 Award for the 10 students who have achieved, or have the highest potential to achieve, outstanding success academically, professionally and/or personally.
Daniel will talk about:
Managing Yes!Cab

The value of people

The future of Yes!Cab
For more on Daniel's story, go to his LinkedIn profile at https://www.linkedin.com/in/daniel-malikzade-afshar-912449124/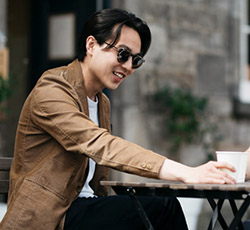 Juno Lee, Co-Founder, Combini Co
Juno's background is in entrepreneurship through starting his own business at 18 -- manufacturing and distributing packaged F&B products in the US. He also worked in the music entertainment industry in Tokyo, releasing a self-produced single album with Lastrum Music Group at 17.
Juno is currently concluding a management degree at the University of St Andrews, where he met Alex.
For Juno's entrepreneurial history, go to his LinkedIn profile - https://www.linkedin.com/in/junonamkoonglee/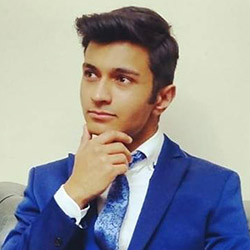 Sagar Kumar Sharma, Founder, Angel Group
4th Year Management student Sagar Kumar Sharma is already a serial entrepreneur with property, software, music and fashion ventures among others.

He's aiming to revolutionise elderly care in the UK with SimpleCare, while growing the property side – all sustainably.

Full details at https://www.linkedin.com/in/sagarkumar1997/

Why you should attend
Every business can learn something from the journeys of successful entrepreneurs. And you'll get a chance to ask them questions and hopefully meet them too.
BOOK NOW
Club members, their Guests and other business people should book here to request one of the tickets being allocated to the Club for this event. This will be on a first-come, first-served basis. Book your place by 12:00 Friday 4 October 2019.
Students should book a ticket via the Byre Theatre website – https://byretheatre.com/events/enterprise-week-keynote-2019/
N.B. Please notify the Club by email of any dietary requirements by the same day. You can also do this when you booking via Eventbrite.
PLEASE NOTE - Photos of attendees will be taken at this event and published on the Club's social media channels. You can let us know if you don't want to have your picture published.
Parking - There is car parking on South Street, free after 5pm. Google Maps - https://goo.gl/maps/cEDrTKVmCht
Organiser of University of St Andrews Enterprise Week 2019 – Keynote Event