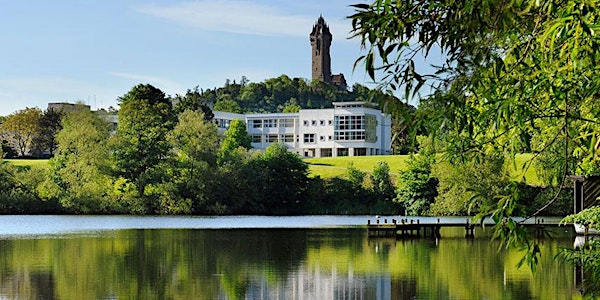 University of Stirling Postgraduate Conference 2022 - Resolution
Location
Pathfoot Building
University of Stirling
Stirling
FK9 4LA
United Kingdom
Join us at the University of Stirling for the 2022 Arts and Humanities Postgraduate Conference on the theme of Resolution.
About this event
In an environment of continual economic, political, ecological, and sociocultural flux, humanity's desire for stability and control, for a or any resolution, is starkly brought to the fore. Yet the notion of resolution – its etymological roots indicating a 'loosening' or 'release' – may also signal a static function, a release of contestation, a fossilisation of discourse and the consolidation of a new power structure.
As the wide-ranging instability of the past two years gradually gives way to social reintegration, this conference strives to foreground the feasibility, or indeed the desirability, of resolution – of conflict, of contestation, of sociopolitical change. As the global discrepancy in the handling of the pandemic brought its disproportionate effects on vulnerable communities to the fore and has, through compulsory lifestyle changes, perhaps more than at any other historical moment stressed not only the need but the viability of concerted environmental action, resolution appears an ambivalent phenomenon. This conference thus seeks to facilitate discussion on the value and validity of resolution, on an interdisciplinary and transnational scale.
The concept's semantic versatility invites a constellation of enquiries: addressing its sociological, legislative, optical, musical, and prosodic frameworks, this event seeks to chart a more global perspective on the possibilities of 'resolution' in today's sociocultural climate.
Join us on May 27-28 for a free two-day conference examining the role of resolution in current cultural, political, environmental, and humanitarian discourses.
Further details on conference programme, keynotes, and panels to follow. Please register for the event to get all updates via email.
Twitter: @stir_pgcon