Description
The University of Suffolk is supporting the national Papyrus HOPEWalk event on 11th October 2017 to bring greater awareness around the issue of suicide and promote suicide prevention.
We will walk from the Waterfront Building to Christchurch Park, and then loop back to Cult Cafe for a drink and some nibbles.
Location: Waterfront Building, Ipswich, IP4 1QJ
Time: 1:30pm start
Distance: Around 2 miles - with marshalls present on the route.
Colour theme: Purple! Please wear anything purple.
Charity donation: Standard ticket £5.00
Student ticket £1.00
Donations will be collected on the day during registration. Your donation will also enter you into our raffle!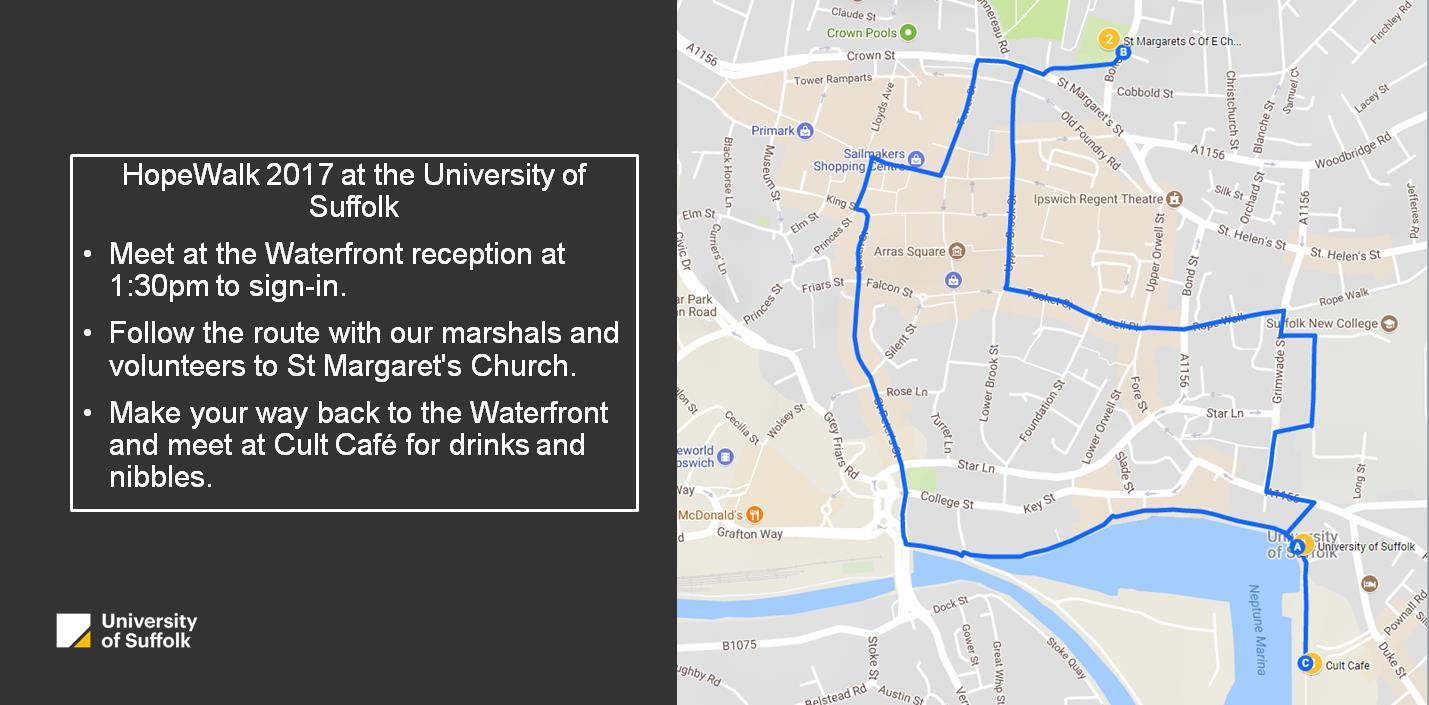 Why take part?
By taking part in HOPEWalk you will be sending a powerful message to young people struggling with suicidal thoughts in your community to raise awareness that there is hope and help available.
The money raised helped extend the hours of Papyrus's national helpline, HOPELineUK, as well as train more people across the country as suicide first-aiders.
Every step you take will help us save young lives and shatter the stigma around suicide.