Book your arrival slot and get a feel for campus life at Winchester!
About this Event
We are delighted to be able to extend an invitation for you to join us on campus for a Covid-Secure Self-Guided Campus Tour, facilitated by our Student Ambassadors on Sunday 23rd May from 10:00am – 1:30pm.
To book your place in one of our 30-minute arrival windows, please click 'select time' and choose your preferred arrival time. Please note: spaces at each time are limited to ensure that we are able to safely socially distance our visitors, staff, students and wider University community.
Following recent changes in Government guidance around Covid-19, our Guided Campus Tours are no longer possible due to the upcoming rule of six limiting the number of visitors per guide and making the tours unfeasible to manage.
We are however able to invite you to book spaces for yourself and up to 5 guests to take a Self-Guided Tour, facilitated by our Student Ambassadors who will be located at key points around our King Alfred and West Downs Quarters. This will include the opportunity to visit our new landmark West Downs building and be amongst the first to see the wonderful new facilities available to our students.
Programme for the day
• Arrive at our Main Car Park (The Dytche) on King Alfred Quarter, Sparkford Road, SO22 4NR where you will have access to complimentary parking for the duration of your visit.
• Welcome and introduction from a member of the Future Students Team including a Covid-19 briefing to make sure your visit is as safe as possible.
• Collect a map of our King Alfred and West Downs Quarters so that you can navigate your way to our 'Ask a Student' checkpoints around our campus.
• Tour our brand-new West Downs Centre, you will be amongst some of the first visitors to see this impressive new building.
Visitors are expected to wear a face covering for their visit to our campus.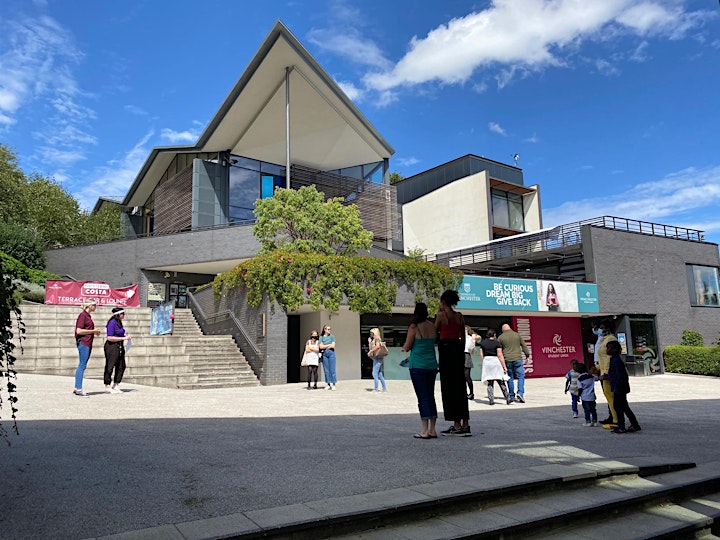 We look forward to seeing you on campus!