Unleash the people with Open Space

Friday, 12 June 2015 from 09:00 to 17:00 (BST)
Event Details
The art of hosting participant-led unConferences, solving complex problems, accelerating action, leading change in organisations, and hosting conversations that matter.
An experiential co-learning workshop: London, one day, with Martin Grimshaw and Francois Knuchel
Why?
Do you want a way to rapidly launch new projects, bring participation, engagement, equality and inclusion to your organisation or event? To harness collective ingenuity for problem solving? To lead transformation that is real and lasting? To drive innovation?
What?
Learn how to design and facilitate gatherings using Open Space Technology, a method by which a large group of people can organise themselves into a conference, complete with agenda, break-out sessions, action planning and reports, with almost no preparation before-hand. Open Space allows each participant to do what they need to do, and can be a very effective way of launching large-scale change or responding to a looming crisis.
Who?
This workshop invites those who are new to using Open Space and those who already have some or even extensive experience of using it, to co-learn together, deepen our practice, and share our experiences of using it.
How?
This workshop will be run as an Open Space so that participants can learn experientially, while learning how to design, prepare and facilitate an Open Space event, including tips and tricks, likely issues that may be encountered, follow up and incorporating an event within a wider context or strategy.
What is Open Space?
Open Space Technology is a format for organising compostable conferences, unconferences, meetings, stakeholder engagement, BarCamps and CityCamps, with maximum efficiency and minimum time and resources. It is a form of 'crowd sourcing' which can be used to bring together a company or any group or organisation to focus on a specific problem or question. Open Space allows for participants to co-create experience, learning and solutions in a way that unlocks creativity.
Open Space is used by large companies, local government, community activists, and forward thinking organisations everywhere, from gatherings of 5 to several thousand people, from a couple of hours to several days, even with little notice or preparation.
* A very limited number of 'pay-what-you-want' tickets are available on application. You just need to tell us a dazzling (but short) story of why you think the world will be a better place for you being on the course.
Venue to be confirmed.
Please contact us if you would like to hire us as facilitators, consultants or trainers.
Martin and Francois also use the Open Smart Transformation model at Caterfly to bring about deep and lasting transformation or problem solving in organisations with Open Space.

Find out more about Open Space here – What is Open Space?
More workshops and events: Going Deeper with Open Space (August, 2 days), Why Isn't Change Happening? (July), Sociocracy For Dummies and Mindfulness For Smarter Living (1 week work / play retreats, Greece)…. and more - http://2bwow.org.uk/workshops/
Follow us on Twitter @CaterflyOST @ThrivingPlanet @f12UK and at our blogs The Art of Work and Smarter Working for our latest posts and updates on events and training.
When & Where

London
Venue to be confirmed
London
United Kingdom


Friday, 12 June 2015 from 09:00 to 17:00 (BST)
Add to my calendar
Organiser
There's Better Ways Of Working is a trading name of Thriving Planet CIC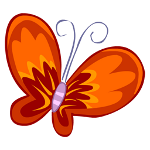 www.2bwow.org.uk
www.open2flow.co.uk