UNLEASH YOUR TRUE POWER ®

Saturday, 17 November 2018 from 10:00 to 13:00 (GMT)
Event Details
Kindle your true Power ®
UNLEASH YOUR TRUE POWER ®
A halfday programme for those looking to ascertain their true inner power. This one day workshop provides the participants with practical tools in shaping their understanding of their individual values.This will place them in a secure position as emotionally intelligent beings. 
Know who you actually are and all the possibilities you hide within yourself to become even greater.
Aims of the programme
Whether you are someone who has taken just a few steps towards your personal development or are already on your way, this workshop will provide you the knowledge and skills you need to get the very best out of yourself.
It is equally applicable to those who want to establish themselves as influential individuals in their professional areas or those who want to achieve their own true power.
Course outline
1. Emotional Intelligence
5 key aspects
Self-awareness/ self-management
Self-regulation
Motivation
Empathy
Social skills
Are you living your own or someone else's values?
Why mindfulness is so important in this day and age?
4. Goals Setting
Tap into yourself to reveal to you  what your true goals are.
All participants will receive a workbook packed with valuable information so that you can revisit the workshop exercises and evaluate and re-evaluate their growth.
When & Where

Solihull
United Kingdom


Saturday, 17 November 2018 from 10:00 to 13:00 (GMT)
Add to my calendar
Organiser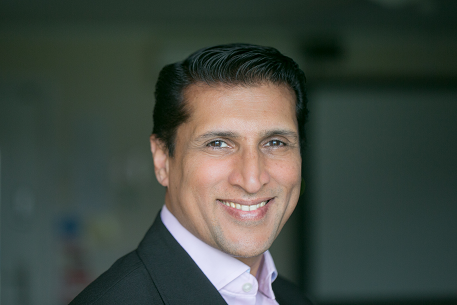 Dynamic & Creative Coaching❤️Influencers❤️Public Speaker
I have been immersed in personal motivation and permanent transformation since 2007. I started as a coach within the Youth Sector and then developed this into business transformation which has been in operation since 2009.
As a result of my extensive international training of entrepreneurs and leaders since 2002, I am recognised as one of the UK's top trainers and coaches. In 2005, I began offering talks and workshops for young adults at schools and colleges. In that time, I trained and spoke to over 8,000 young adults. They include the gifted and talented as well as students with behavioural challenges.
10 years of extensive working experience as a Freelance Consultant/Coach/ Mentor/Trainer & Public Speaker independently and as a co-trainer with other qualified professional trainers.
Privileged to served multinational companies in different capacities and provided capacity building seminars for companies including; Centurylink, British Telecoms, CBT Systems Limited, Department of Works & Pensions (DWP), Empowering Youth, KI Work, Ismaili Council for European Union, Workoco, Fireworks Coaching, Twickenham Academy, London Borough of Richmond, Slough Grammar School and SPELT International.
www.createyourdestiny.co.uk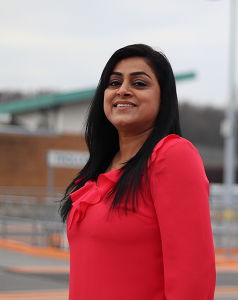 Ritu Sharma - Author - Facilitator - Women's Empowerment Coach
Ritu is women's empowerment coach. She wishes to help and support other women in their journeys and assist them to realise their true worth. Peace comes to us through the realisation of importance of our existence and self-love. In a world this large, it is easy to get lost and believe that you don't matter. Her mission is to remind women that they do matter and that they have always mattered! 
Ritu organises events for women, creating opportunities for achievement, expression and growth. She wants to be the support/ guidance that she would have appreciated at certain stages of her life when she was emotionally and spiritually lonely.
Ritu aspires to make a difference to the lives of her fellow women and men by helping them to connect with their true self.
Ritu is a TV presenter and co-host for the online TV interview series 'Kindle Your True Power'.
Ritu holds workshops for women and young ladies aged 13-18 for self-development and confidence-enhancement and feels thrilled to see the positive difference these sessions have brought in the personalities of these women. She brings together women from all fields of life and expose them to passionate, successful women during her speaking events. She is a motivational speaker herself.