Description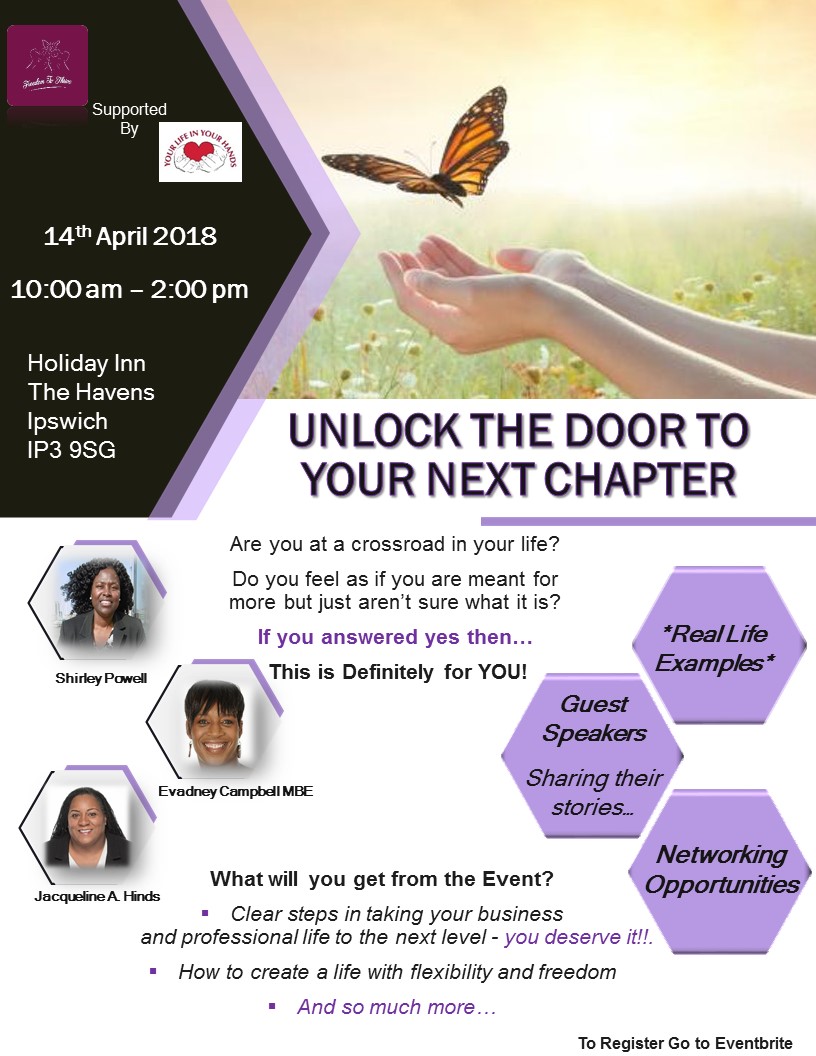 You don't have to go through this process alone.

Together, we will help you create the life you have always dreamed about!
Freedom to Thrive is a great business and networking event hosted by Shirley Powell. Transitional Coach and Wellbeing Consultant. We also have an amazing line up of expert speakers:
Evadney

Campbell

MBE is the Co-founder of a public relations and media training agency, Shiloh PR. She's a former journalist with almost 30 years at the BBC in a variety of roles including radio presenting and TV news reporting. In 1995, she was awarded an MBE honour by the Queen for her dedication to charity work over a number of years. Evadney

is now listed as

one of the Top 100 Most Influential British Entrepreneurs. (Richtopia.com). Evadney

is also a qualified trainer, having gained a PTLLS Level 4 training qualification from City Lit in London.
We also have the amazing Jacqueline A. Hinds, a Certified Emotional Intelligence Coach and Leadership Consultant and founder of Wilson Hinds Consulting. She's an International Keynote Speaker and, a published author and has presented at medical conference in the Netherlands, UK, Rome and was honoured to present at the Annual 8th International Emotional Intelligence Conference in Florida, USA. She is passionate about empowering and motivating others, enabling them to be the best that they can possibly be.
Get ready to:
Gain 100% clarity on what your next steps in life should be

Confidently set goals and know that you will be able to achieve each one of them

Live your life full of passion and joy
Who is this event for....
You will have the opportunity to:
Get connected... Network your way to success

Light refreshments, drinks will be served!

Registration starts at 9.30am