Location
Frontline Centre
147 Lawrence Road
Liverpool
L15 3HA
United Kingdom
A workshop for Church leadership teams to explore the 6 Marks of a Great Commission Church
About this event
How do we develop churches, leaders and members who are living in light of the great commission?
We know that we are called to 'go and make disciples' but how do we live this out?
This workshop is about looking at our churches' ways of living in the light of the great commission. We all believe in the command to 'go and make disciples' (who make disciples), but rarely do we have any comprehensive way of living it out effectively as church communities.
At best it results in some sporadic mission, some incomplete discipleship, and haphazard raising of leaders. What if we were able to use the great commission as the organising principle for how we did church? It's often said that if we prioritise 'making disciples', then Jesus will do what he promised and 'build his church'.
The morning seminar on Saturday 1st Oct will cover the 6 essential marks of a Great Commission Church
- a Praying Foundation
- a Missional Framework
- a Discipleship Process
- a Community Culture
- a Leadership Pipeline
- a Planting Strategy
Using the assessment tool in 'The 6 Marks of a Great Commission Church', booklet written by Nic Harding in 2021, each church leadership team will be led through a series of exercises to find a unique plan to move forward in creating a church culture which fosters these 6 marks and leads to a vibrant, growing, and sustainable church.
The workshop is designed for church leadership teams (ideally 3-6 people per church). The interactive break-out team times will give opportunity for the leadership team to work through exercises that lead a plan of action.
The cost is £10 per person (max £50 per church), covering refreshments (including delicious pastries on arrival), a copy of the 6 Marks booklet, and other materials.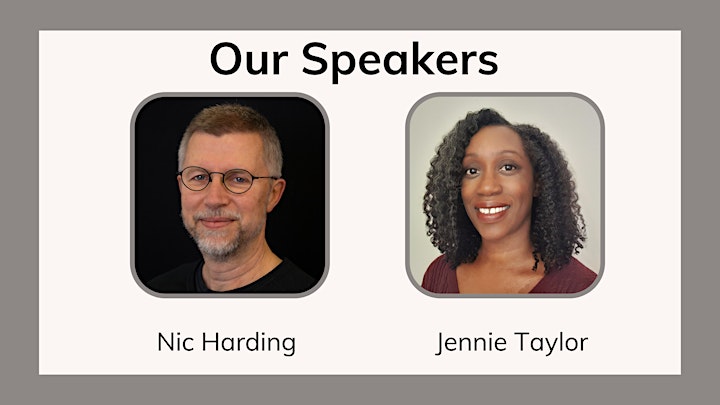 Nic Harding
In 2015 Nic handed on the leadership of Frontline church, which he and his wife Jenny planted in Liverpool in 1991. It grew to be a church of about 1000 adults and children and has had a significant influence and impact in the city of Liverpool in the UK, and beyond
Prior to that Nic had his own general medical practice in Bristol where along with his wife he pioneered a number of congregations over the 18 years of his involvement in the local church. He was bi-vocational in ministry and as a doctor in general practice for 12 years before giving up medicine in 1993
Since handing on Frontline church, Nic has taken on the role of Director for both Kairos Connexion (Kx) and Together for the Harvest (TFH). Kx is a national network of leaders and family of churches (of which Frontline is a part) that are working together 'to see the nation transformed by the gospel through a movement of missionary disciples'. Nic is involved in networking, coaching leaders, and training churches (http://www.kairosconnexion.org).
TFH is a network of churches committed to reaching every man, woman and child in the Liverpool city region in a 10 year period. Needless to say both these responsibilities keep him pretty busy!
Nic's saving grace is being married to Jenny for over 45 years. They have 4 daughters and 8 grandchildren. Nic is a card-carrying introvert who loves a good book, exploring new places, starting and developing new things, and surprisingly - meeting new people.
Nic's has written 4 books: Manifesto, Living on the Frontline, Reimagine Church, and Bride.
Jennie Taylor
Jennie has worked as an Operations Manager, leading alongside Nic Harding in Kairos Connexion since 2016. Having previously trained and worked as a Residential and Commercial Property Solicitor, working with church leaders may not seem the most obvious segue. But Jennie's love of learning, her keen eye for detail and ability to create processes and order out of ideas, visions and other people's plans have helped her to bring Kx ideas off the page and into reality.
As well as working in Kx, Jennie is one of the senior leaders at Frontline Church Liverpool (a Kx Member Church). At Frontline Liverpool, Jennie is responsible for teaching and helping to both create and outwork the strategy around diversity and racial inclusion. Together with another couple, Jennie leads a missional community whose passion is to reflect the love of God for families in her local area.
Jennie is married to Chris and they have 3 children. Jennie loves meeting new people and chatting with friends; putting the world to rights until the sun comes up. If you can't find her, Jennie is usually at the allotment, enjoying the slower pace of being close to nature.
Costs and Booking Tickets
The cost is £10 per person (max £50 per church), covering refreshments (including delicious pastries on arrival), a copy of the 6 Marks booklet, and other materials.
Please register all the tickets for your church team together to assist with invoicing. Each booking will receive an invoice for the tickets to be paid before the workshop. If you book 5 or more tickets the cost will be capped at £50 per church.
If you have any questions please contact jennie@tfh.org.uk
Unlocking your Church's Health and Growth
9:30 - Arrival
9:45 - Introduction to the Workshop
10:00 - Session 1 Team Health Assessment
10:30 - Session 2 Praying Foundation and Missional Framework
10: 50 - Coffee Break
11:05 - Session 3 Discipleship Process and Community Culture
11:30 - Personal and Team Reflection
11:50 - Session 4 Leadership Pipeline and Planting Strategy
12:10 - Team Planning
13:00 - Finish