Description
Every digital activity creates a data footprint - whether generated by human action or machines. Operational log messages, social media data, metrics, network packets and more. This data needs to be stored, analysed, and made searchable - to provide value for the business. Existing systems are often slow, not scaleable or have poor query languages that do not give you the power you and your business crave. The Elastic stacks has been developed in response to this. Used the world over by the likes of Netflix, Bank ING, TomTom, NASA and CERN it can handle massive amounts of structured and unstructured data while still responding to complex queries in near real–time.
Join us on Tuesday, May 30 in Copenhagen for this free event to understand the new components of the Elastic stack, dive into new real time analytics use cases, and discover how to use Elastic to explore and extract value from both existing and dark data during the hands-on afternoon training session.
The program of the day is divided in two sections:
08.30-12.00: In the morning, we introduce the Elastic Stack (including the new component on machine learning) before highlighting real world, business use cases.
13.00-17.30: After lunch we get technical and end the day with a hands-on session (BYOD - bring your own device) to get you up-and-running with Elastic.
You are welcome to participate in both parts of the program – or only the morning/afternoon session, as you prefer.
Trifork Selected and Elastic thank Saxo Bank for sponsoring and hosting 'Unlock the Power of Realtime Data'.
AGENDA
---

•08.30 - 09.00 Breakfast
•09.00 - 09.15 Welcome by Saxo Bank, Elastic & Trifork
•09.15 - 10.00 WHAT IS NEW IN THE ELASTIC STACK - USE-CASES FROM REAL LIFE , Tobias Karlsson , Elastic
•10.00 - 10.30 COFFEE BREAK
•10.30 - 11.15 ELASTIC AT SAXO – THE WHY AND THE HOW, Bo Harmsen, Solution Architect for Client Experience, SAXO BANK
•11.15 - 12.00 THE POWER OF DEEP LEARNING AND LOGS FOR FRAUD PREVENTION, Paul Smith, Trifork
•12.00 - 13.00 LUNCH
•13.00 - 13.45 USING ELASTIC TO MONITOR EVERYTHING, Tobias Karlsson , Elastic
•13.45 - 14.15 It catches what you miss – unsupervised machine learning in Elastic, Tobias Karlsson , Elastic
•14.15 – 14.30 COFFEE BREAK
•14.30-17.30 HANDs-On LAB – LEARN HOW TO WORK WITH YOUR LOGS, REALTIME ANALYTICS AND MACHINE LEARNING IN ELASTIC (NOTE : additional registration necessary !)

SPEAKERS
---

Tobias Karlsson, Solutions Architect, Elastic
Tobias works at Elastic, where he's part of the Solution Architects team. He loves working in the intersection of technology and business, helping customers apply relevant technology to solve their business challenges. For the last couple of years he has been focused on solving large scale, near real-time problems with distributed systems.
---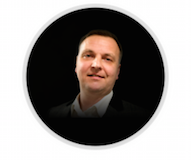 Paul Smith, Trifork
Paul's career spans 24 years in Financial services which started within technology but quickly moved on to all aspects of Risk. He has 15 year's experience in fraud process, systems and advanced detection methods spending 8 years as a fraud investigator during this time. For more than 10 years he was responsible for global risk systems teams in the field of Credit and Collections implementing best of breed systems and processes.
---

Bo Harmsen, Solution Architect for Client Experience, SAXO BANK
Bo is a long-time Elastic flag bearer at Saxo Bank. He currently works as architect in the Client Experience domain designing high-performance modern web applications and web services. Bo has a broad background as developer and architect in various disciplines and with many different technologies. He is a forward looking individual with a stream of ideas. He is also a smooth road bike rider.
---
For more information on the event, please contact: