Unlock Your Potential With Shadow Work - Life Long Learning Webinar Series
3 Keys to Live and Relate Authentically With Purpose, Power and Confidence.
About this event
Unlock Your Hidden Potential With Shadow Work - 3 Keys to Live and Relate Authentically With Purpose, Power and Confidence.
Is this for me?
Yes, if you struggle to assert your boundaries and honour your needs repeating the same unhealthy patterns that trigger frustration, resentment, anxiety and stress
Yes, if you feel lost, stuck and overwhelmed and lack the confidence to make the decisions that are right for you
Yes, if you learn to live an authentic life of freedom and personal power that brings you pleasure, harnessing your gifts and nurturing your strengths.
What Will I Learn?
How the key to unlocking your hidden potential is rooted in self-awareness as the foundation for a more fulfilling life
How your emotional triggers are showing you the unresolved wounding and trauma that are shaping your life and relationships
How your unconscious beliefs and behaviours projected onto others are revealing our deep conditioning and prevent you from connecting with your authentic self
There will be a chance for Q&A relating to your specific needs
Who is Delivering it?
Nicola Lucie, Shamanic Shadow Work Practitioner, will be your host and facilitator.
Nicola works with talented professional women who are experiencing a mid-life crisis and are struggling with anxiety, stress, uncomfortable emotions and unhealthy repetitive patterns.
She helps them to break free from the ghosts of the past and experience their potential to live an authentic life full of power and freedom with a clear sense of purpose and inner confidence.
She is also a writer and speaker and the host of The Feminine principle Podcast, exploring the hidden side of the female psyche.
You can find out more at - The Feminine Principle https://thefeminineprinciple.com
To book a call with Nicola to find out more about her 9-Month 1:1 Shadow Work for Women Programme you can do so here https://the-feminine-principle.appointlet.com/s/shadow-walking-initial-chat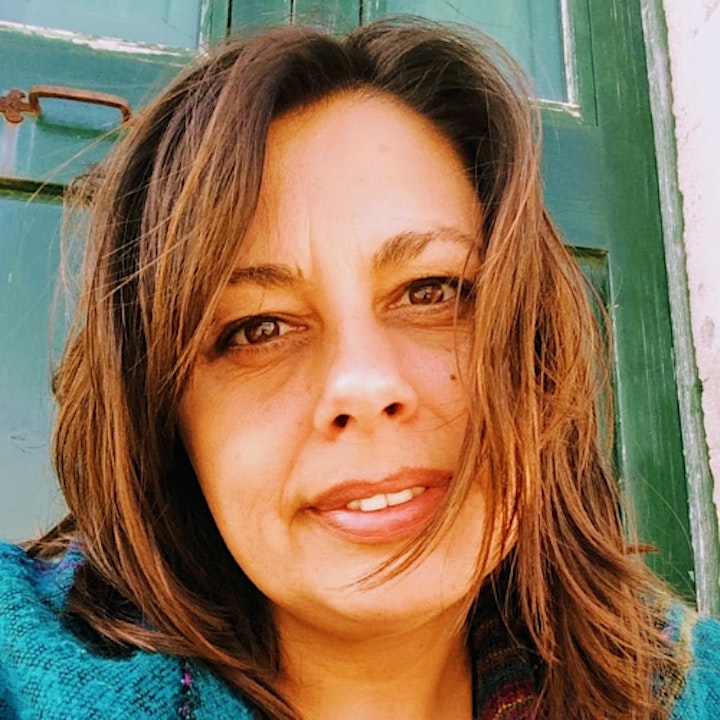 What Will I Need?
It's best to access this session from a PC or laptop with good audio and video and the latest version of Zoom installed.
You'll need a stable internet connection.
Joining from a Chromebook, phone or tablet will be fine but some features of Zoom may be missing for you.
If you've never used Zoom before, you can just click on the link that will be sent to you beforehand – no need to download anything.
You can test your set up here (recommended!):
And Zoom provides great support pages here:
What Will it Cost?
The suggested donation is £5 which goes towards supporting the work of The Steve Sinnott Foundation. We want everyone to benefit from education and lifelong learning so if you cannot afford to donate on this occasion please do join us anyway.
Funds raised will be used to provide technology and network connectivity to ensure teachers and students from the developing world can access the same learning opportunities that we take for granted.
The Steve Sinnott Foundation prioritises UN Sustainable Development Goal 4 (SDG4 - quality education) believing this to be the foundation for the successful achievement of all other SDGs.
What Else?
Details of follow up courses will be shared during the session.
How to Access - Important Note
After registering you will be emailed a link to the webinar Event Page from Eventbrite. Please check your spam/junk mail folder for this email. You will get an email 2 days before the event as well as 2 hours before and 10 minutes before.
On this Event Page there will be a unique link for you to join the webinar and find out more about the essential work of the Steve Sinnott Foundation and how you can help us to enable more children to access education all around the world.
Questions?
ann.beatty@stevesinnottfoundation.org.uk