Unlocking the Future of 5G in Manufacturing Online Event
About this event
How can you use Private 5G services to simplify and streamline operations, better utilise resources, increase performance / productivity and lower overheads?
An Accenture report forecasted 5G having a major impact on global manufacturing, increasing productivity by between 20% and 30%, improving assembly efficiency by 50%, extending asset life by 20%, and pushing defect detection up to 90%.
AMRC reported that unplanned downtime costs industrial manufacturers an estimated $50bn annually and that equipment failure is the cause of 42% of this unplanned downtime. STL found that advanced predictive maintenance utilising 5G networks can help reduce machine downtime by 6%.
Increasing capacity by becoming more efficient, using common infrastructure, flexibility and scalability are must-haves for the future of manufacturing. Put simply, 5G can deliver more opportunities for people and business. In this exclusive online event, we'll discuss:
Enabling factory & warehouse automation beyond what was possible before
Eliminating the hand off issues between Access Points in wi-fi based automation systems
How low latency allows for precise control of equipment & processes
Delivering fast, seamless site wide connectivity for eg remote inspections, maintenance & remote training & support services
Automation & efficiency gains
What to expect from private networks
Connected devices & flexibility
Measurement – detect vibration & maintenance.
This is a must-see event for decision makers and buyers in warehousing, logistics, transport and manufacturing industries.
Agenda
3pm Introductions
3.05pm Introductions x 3 mins
3.20pm Panel chat chaired by Andrew Lambert
3.40pm Q&A
4pm Close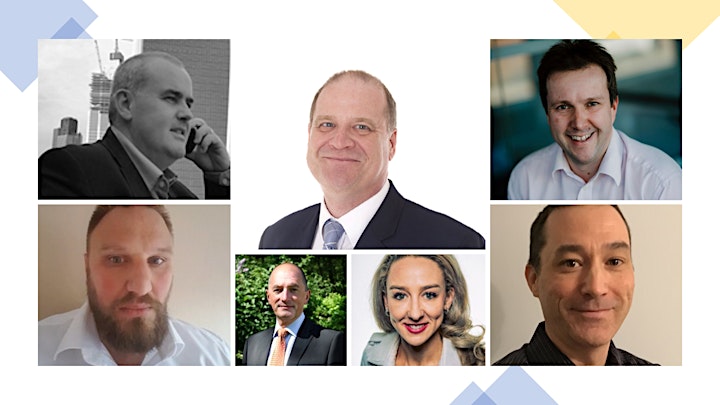 Speakers:
Chaired by Andrew Lambert, MD Electronic Media Solutions
Andrew is a Chartered Engineer and in 1995 founded EMS, a Technology Consultancy and Telecoms Company, which manufactures, the award-winning i-MO® 4G/5G WAN router appliances and associated Optibond® Software Defined Networking (SDN) cloud management software. He is passionate about supporting innovative SMEs and International Trade and recently retired from the boards of the Enterprise M3 LEP and the China Britain Business Council. He is Chair the IoD London International Trade SIG, Vice-Chair of the techUK UK-China Tech Forum and a member of the UK5G International Trade and SME/LEP Working Groups.
Simon Parry, CTO Nokia Enterprise
has worked in the telecoms industry for over twenty years. He has twenty-something patents from his time as a researcher and developer at Nortel, and later Ciena. His passion is in all the bits of the network you can't see and don't think about. Recently he joined Nokia to be the CTO of their Enterprise group in the UK and Ireland, and has been getting to grips with private wireless networks.
Stephen Muldowney, MD Tatnam Consulting
Stephen has 20 years' experience of working with CSP's in the fixed and mobile sectors in helping them deliver new advanced services and dealing with their pain points. Deep understanding of multiple markets, as well as solutions from in home and mobile devices, video, access, voice, wireless RAN, small cell etc.
Steve Ashton, Broadband, 5G and Connectivity Manager at Worcestershire County Council
Steve's background is in programme, project, contract and events management; including current strategic change programmes, corporate programmes, infrastructure deployment and contract management and he is currently leading Broadband, 5G and wider Connectivity for WCC.
Personal project interests include automotive engineering & electronics.
Riccardo Weber, Project Manager at WM5G
Riccardo Weber has joined WM5G as Project Manager – Manufacturing, delivering 5G enabled manufacturing use cases, supporting West Midland based enterprises on their journey to the implementation of Industry 4.0.
He has held senior positions in Manufacturing, Product Development, Marketing, Sales and Customer Care at engineering giants GKN> and Prysmian Group.For both businesses he created, developed and ran innovative 'Future Thinking Programmes', enabling the organisations to innovate better and faster from within.Riccardo is founder and Managing Director of True Innovation, coaching business leaders to unleash the true innovative power withi their organisations.
John Crawford
John Crawford has been hands-on in a number of the world's leading high-tech and communications companies, typically at the forefront of next-generation, innovative and creative new solutions. He also started and ran his own business delivering sales acceleration solutions for customers like Google, Microsoft and Telefonica. Most recently he was driving the development of Verizon's Private 5G proposition, standing-up the company's international organisation, launching the 5G Lab in London, building the go-to-market and securing first reference customers for the company world-wide.
Since May this year, he has taken a step-back from corporate life to enjoy an early retirement, however he's also advising a number of companies and organisations on their go-to-market and in particular around their 5G thinking.
This event will be moderated by Vanessa Dal Busco, founder of Ad Lumin.