Event Information
Refund Policy
Contact the organizer to request a refund.
Eventbrite's fee is nonrefundable.
This course is your master-key to success opening doors to infinite riches, health, happiness, personal freedom, confidence, peace and joy!
About this Event
UNLOCKING YOUR SUCCESS MINDSET:
An Easy and Proven Way to Dissolve Your Self-Doubt and Restore Fulfillment.
Beat mental struggles, get more results, focus better and become the highest version of yourself! Learn proven techniques to get what you want with greater ease and faster by overcoming resistance, fear and doubt. Learn to use the power of your conscious and subconscious mind to get you the freedom and the riches life has to offer.
This 12-week transformative, virtual course unlocks thenpowers within you. Miracles will happen to you when you begin using the magic power of your mind. You are already holding the key in your hand…now get the combination to open it and live the life you desire and deserve.
This transformational journey begins with you, so learn to 'Know Thyself'. You will uncover the most essential and existential truths about yourself such as
What do you want most in life?
What are your beliefs?
What is holding you back?
After uncovering deep insights into who you are, you're ready to start on your journey to rapidly creating the life you've always dreamed of by taking easy, actionable steps based on the Success Principles by such notables as Jack Canfield and Napoleon Hill. You will learn proven strategies and techniques such as:
Find your life purpose
Take 100% responsibility
Overcome your fears
You will also learn about Universal Laws and their impact on all you do and think about so you may use their power to your advantage. Dealing with stress and other toxins that affect our everyday life are included as well.
Being clear as to who you are and having learned how to get what you want, you are ready for your Success Concepts. You are going to discover mesmerizing insights into your higher self and Universal Principles culminating with a deep dive into aspects of your greater consciousness.
Here are some reviews given by previous members:
"Amazing class – you are a true asset. I believe your work is opening life to Multidudes of people that are in such need. My heart is open!…thank you so much!!" –S.C.
"The course covered points about being positive that helped me have the best attitude to face impending loss in my life." –B.F.
"The course takes abstract concepts and makes them practical for daily use to achieve real goals." –J.B.
"I experienced my personal, positive transformation in this course. Thank you, you're a fabulous coach." –L.L.
"A life-changing program…light bulbs went off! " –Shelly
What is included:
12 sessions at 90 minutes each
1-hour private coaching
support groups
homework and fun activities
unlimited email Q&A
There is a deep craving within all of us to find the secret to living – act now to discover what that miracle power is.
Marina Shakour Haber is an author, speaker, and a transformational/life coach.
Anyone feeling incomplete, insecure or unfulfilled can develop a positive, winning attitude towards life with her online private or group coaching program because it shifts their self-perceptions, feelings and beliefs resulting in astounding transformations.
Schedule your free 60-minute chat at http://marina.coach
Marina's mission is to encourage people to envision a better future and a more fulfilling life. She empowers them to find what really matters to them and to open their minds to discover their hidden wealth within when they break away from self-restricting beliefs.
She wrote Dream A Better Dream to inspire readers to change their limiting beliefs about themselves, embrace their power within, and uncover how to spark joy in their lives leading to success, happiness, and abundance in all key areas. She is working on her new book, The Secret to Living is…, to be published Fall 2021.
Download your free video – visit Marina's website: www.dreamabetterdreamnow.com.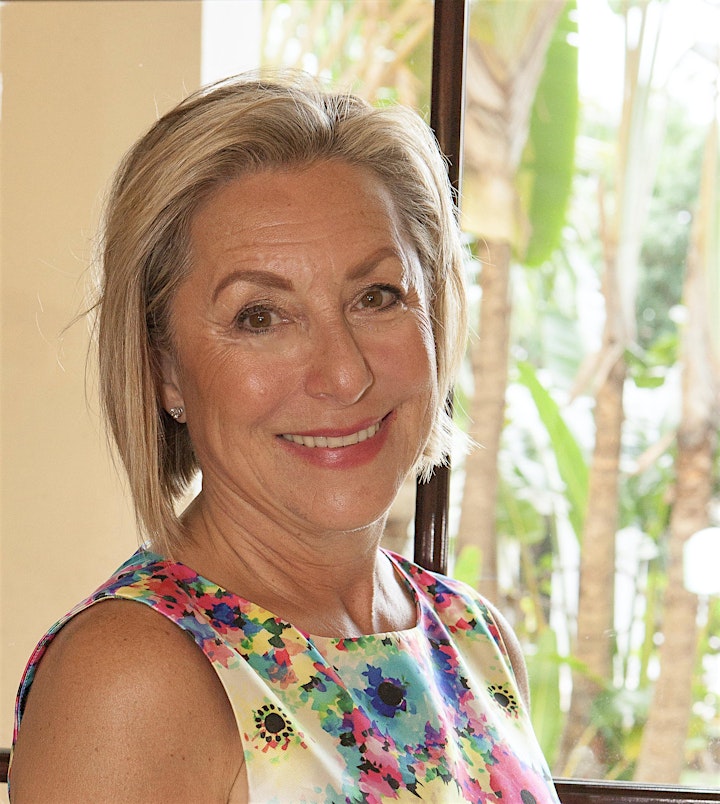 Date and Time
Location
Refund Policy
Contact the organizer to request a refund.
Eventbrite's fee is nonrefundable.