About this Event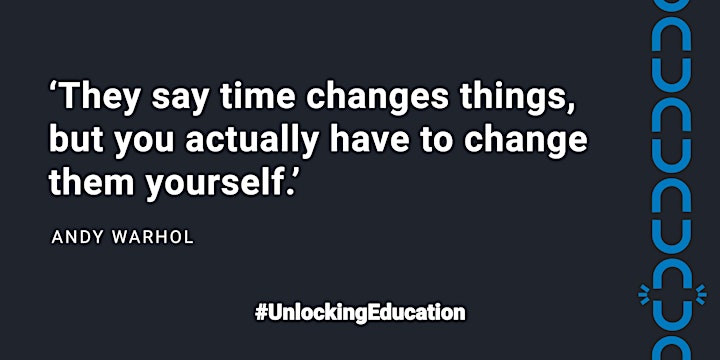 #UnlockingEducation brings together leading specialists and experts across the education sector in the midst of a global pandemic to discuss the future of education. Whilst the ongoing pandemic is a tragedy, presenting challenges on the individual, societal, and international scale, we believe this situation equally presents an opportunity so schools and universities to re-architect their activities and value propositions--change many have been seeking for decades.
The big questions
Our panelists will discuss:
How Covid-19 has impacted them and their students
Examples of innovation in the face of change
Their vision of education in a 'post pandemic' world
Following this semi-structured conversation, our panelists will then take questions from the online audience to develop the conversation. However, the summit aims to develop a set of pledges which educators can adhere to in order to make concrete and positive steps to a brighter future for education. These will be published and shared after the summit.
The Panel
Featuring speakers from across all models and ages of education, this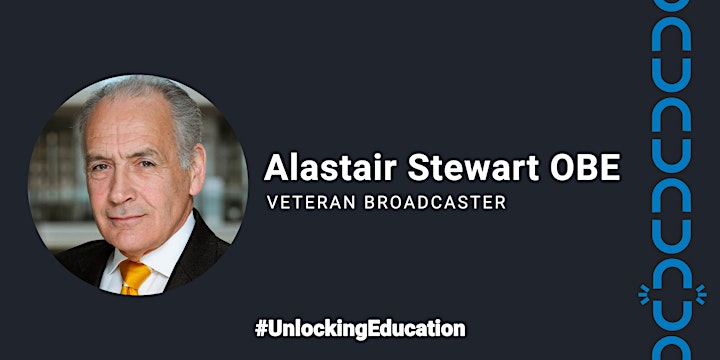 Alastair Stewart OBE is a broadcaster with over 40 years of experience in breaking the biggest stories and bringing them into the homes of millions. A committed journalist, with a commitment to balance and objectivity, we are thrilled to have him join us to lead this panel.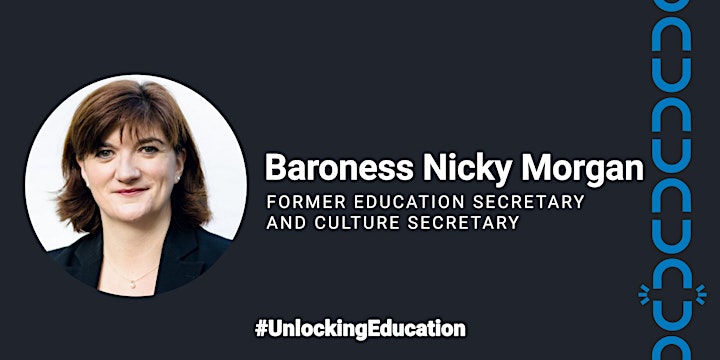 Rt Hon Baroness Morgan of Cotes was Secretary of State for Digital, Culture, Media and Sport from 24 July 2019 to 13 February 2020. She served as Education Secretary and Minister for Women and Equalities from July 2014 to July 2016. She served as an Assistant Whip in the coalition government until her appointment as Economic Secretary to the Treasury in October 2013. Nicky served as Financial Secretary to the Treasury and Minister for Women from April until July 2014. She was elected Conservative MP for Loughborough in 2010.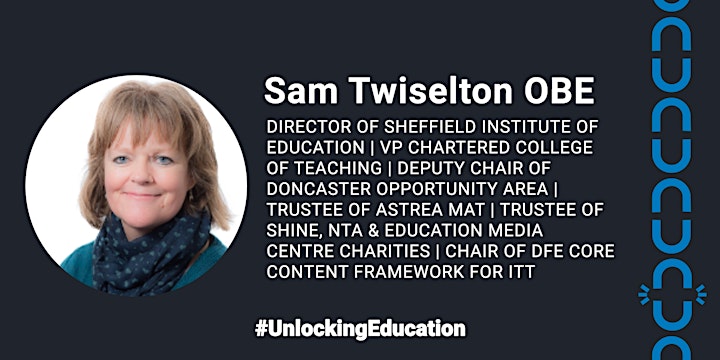 Professor Samantha Twiselton OBE is the Director of Sheffield Institute of Education at Sheffield Hallam University. She uses her research in the development of teacher expertise, and curriculum design to develop approaches to teacher development. Sam has been involved in influencing Government policy on teacher education and is the Chair of the DfE ITT Framework Group, a member of various advisory panels for DfE and OFSTED. She is a recent recipient of an OBE for services to Higher Education.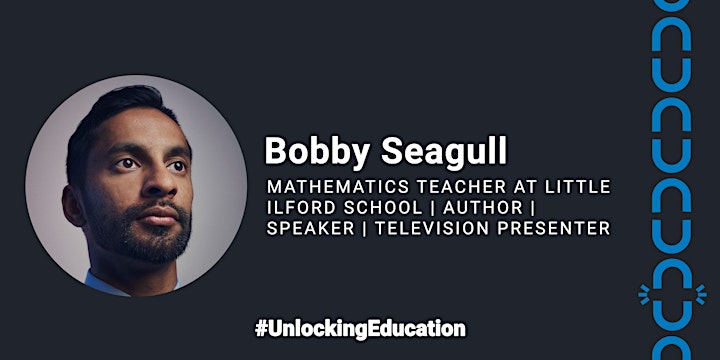 Bobby Seagull is on a mission to inspire the UK about Mathematics. Seeking to de-stigmatise the subject, he has written two books, and is a columnist at the FT. With a background in investment banking, Bobby understands how mathematics is shaping our world, but also crucially how education can evolve using technology and new channels.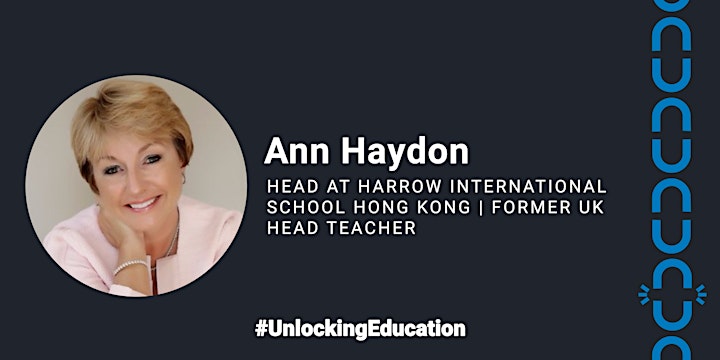 At present Ann is the Head of Harrow International School, Hong Kong. Ann has extensive experience in providing class-defining international education, and believes education also means preparing students for leadership and innovation. With experience in leading schools in both the UK and Asia, Ann will provide an international perspective on education, and share how different education institutions around the world are reacting to the health, economic, and logistical challenges of the present.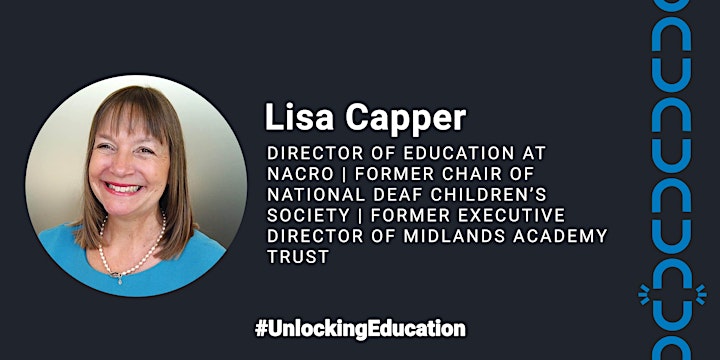 Lisa Capper is currently Principal and Director of Education and Skills at Nacro, the social justice charity leading education in community and custodial settings. Until recently, she was the Chair of the National Deaf Children's Society, and has held senior leadership positions in government, further education college and as a Director of a multi-academy trust. She is equally passionate about adult skills and has led on projects for the Department of Business, Innovation & Skills and DfE, focusing on the skills agenda and adult vocational teaching.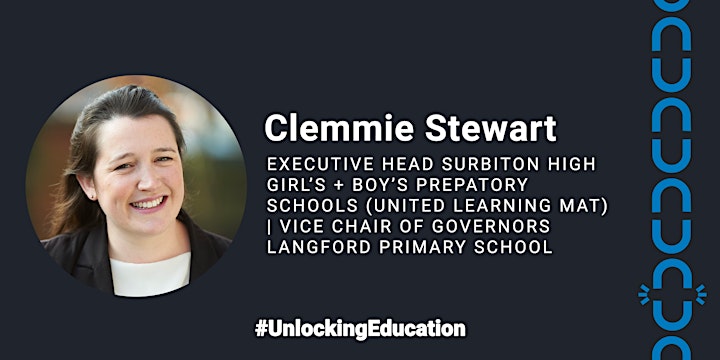 Clemmie Stewart is the Head Teacher at Surbiton High Prepatory Schools for Boys and Girls. She is also the Vice-Chair of the board of governors at Langford Academy, and prior to these roles she was part of the management team that took a State Academy from 'special mesures' to 'outstanding'. With over 10 years of experience, Clemmie has incredible insight into themes across the education sector. Did we mention she also has a podcast too?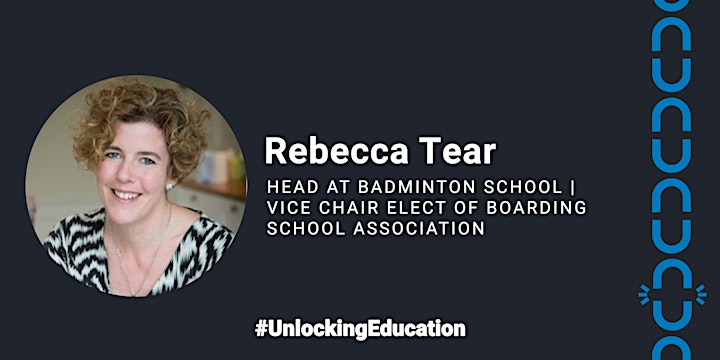 Rebecca remains committed to CPD, leading by example completing and is currently undertaking a Diploma in Entrepreneurship at Cambridge University. She is also Vice Chair (Chair Elect) at BSA Boarding. Having boarded herself, and having over 15 years in the industry, there are few people better to explain the challenges facing boarding schools in this situation.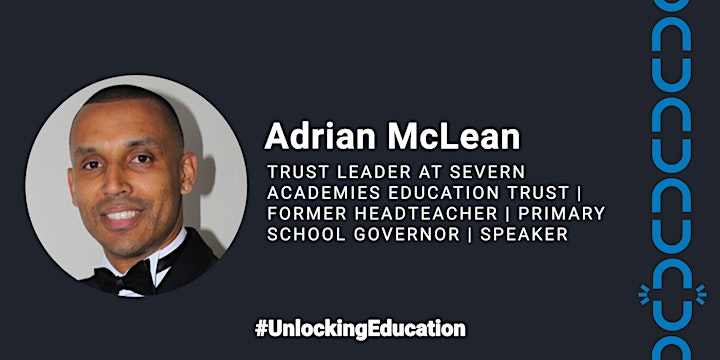 West Midlands based Adrian has worked in a range of Secondary Schools throughout his twenty-year teaching career. He is an experienced Senior Leader with a special interest in student support and welfare. As a Trust Leader for the Severn Academies Education Trust, Adrian is working with staff, students and parents to understand the importance of personal values and character and how these influence success, both in and out of the classroom. Adrian is currently reading a Masters in Character Education at the University of Birmingham.