UnLtd SEE Change Scale & Growth Conference

Wednesday, 15 April 2015 from 10:00 to 16:30 (BST)
Event Details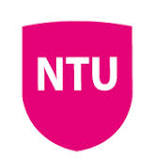 The UnLtd SEE Change Scale & Growth Conference will bring together partners from across our network who are supporting social entrepreneurs to scale social ventures. It will showcase programmes delivering Scaling awards as well as some of our scaling ventures, build on key policy conversations including 'Building diverse routes to market', 'Developing support and investment that is fit for purpose', 'Commercialising social IP' and sharing learning and debating the best ways to find, fund and support social innovators, leaders and entrepreneurs.
Contributors so far include:
Cliff Prior - CEO UnLtd

Liam Black - Serial social entrepreneur (The Same Wavelength, Fifiteen, FRC) and author of The Social Entrepreneur's A- Z

Steven Leach - Head of UnLtd Ventures

Tom Fox - Head of Policy, UnLtd

Chris Dadson - Social Investment Business

Nickala Torkington - UnLtd/ Hefce SEE Change  -Scale & Growth Programme
AGENDA
09:45am - Registration, Tea/Coffee and Networking
10:30am - Welcome and setting the scene - Cliff Prior, CEO UnLtd
10:55am - Launch of the SEE Change Prospectus - Peter Ptashko, SEE Change Team Lead, UnLtd
11:00am - Campus Communities: Highlights of the forthcoming UnLtd/SIB report into how universities can foster a more social economy - Chris Dadson, SIB and Nickala Torkington, Scale & Growth Partnership Support Manager UnLtd
11:10am - Investors Vs HPSE: Are they a match made in heaven, are we making progress? - chaired by Cliff Prior
Panel: Karen Anderson, ClearlySO, Sean Macaskill, Enterprise Advisor NTU, Michael Banford, Director of Webfactory & Programme Lead Edge Hill, Ben Rogers, Programme Manager, FranchisingWorks, Juan Guerra, Founder Director, Student Funder

11:50am - The A-Z of Supporting Social Entrepreneurs - Liam Black 
12:15pm - Lunch Break
13.30pm - Workshop Sessions (2)
14.30pm - Coffee Break
14:50pm - Workshop Sessions (3)
15:50pm - Plenary panel session: Participants feedback headlines of the day - chaired by Liam Black
Tom Fox, UnLtd Head of Policy

Laura Etchells, University of Manchester

Louis Garbutt, UnLtd SEE Change Cluster Graduate
16:10pm - C21U: The 21st Centaury University - Edward Peck Vice Chancellor Nottingham Trent University
16:15pm - Announcing the Investment Catwalk Winners - Liam Black
16:30pm - Close
Workshop Seesions (2) - 13:30pm - 14:30pm
Main Room: 
Social innovation - it's the future - What does 'Social Innovation' mean to you, what are the key drivers and what needs to happen to cut through the buzz for impact to take shape?
- Tom Fox, UnLtd Head of Policy, Ute Stephan, Aston University & SEFORIS
Fothergill Room: 
10 Ways not to support an ambitious and scalling social entrepreneurs - Effective selecting and filtering HPSEs and diagnosing support for scaling social ventures.
- Steven Leach, Head of UnLtd Ventures
Hooley Room:
Reducing fear and risk for academics to engage with entrepreneurship - How can we build on momentum, create a culture shift and harness potential of 'Non-traditional' entrepreneurs in HEIs?
- Sean Macaskill, Nottingham Trent University
Knight Room:
Understanding the social investment landscape - Equity, loan, Hybrid, Impact bonds, Tax relief,  Asset Transfer, Crowd funding or just old fashioned sales – understanding  & raising resource for growth.
- Karen Anderson, ClearlySo, Chris Dadson, SIB, and Azlina Bulmer, Charity Bank  
Workshop Seesions (3) - 14:50pm - 15:50pm
Main Room:
Frameworks for measuring value that create strategic impact - Sharing methodologies and frameworks from HE and wider social economy on measuring social value. Asking will there ever be a common evaluation framework for measuring impact and does there need to be? 
- Dr. Richard Hazenburg, University of Northampton, Stephen Miller, UnLtd Research
Fothergill Room:
Taking procurement seriously as a route to growth - Discussion on developing innovative strategies to step up procurement for impact.
- Sean Macaskill, Nottingham Trent University and Nottingham City Council 
Hooley Room:
Supporting effective leaders and managers to scale effectively - 
The need to let go of the baby and skills building in Sales, HR, Operations, Emotional Wellbeing and Resilience. Things that get forgotten, yet make all the difference when supporting people to scale fast.
- Peter Ptashko, UnLtd SEE Change Programme Lead and IoD
Knight Room:
Models for Growth: Local to Global - Looking at a range of methods in practice – when they can work and when to steer clear.
- Steven Leach, Head of UnLtd Ventures, Amy Schumacher, GSEN (TBC)
Potter Room: 
Investment Catwalk  - Pitches from selected social entrepreneurs
IoD Lounge
Informal networking and drop in conversation - SE Guru sessions, SEE Change platform, Demonstrations and sign up conversations, 1 to 1s
- SEE Change and Volunteering & Pro Bono Networks teams
--
FAQs
Where can I contact the organiser with any questions?
Please email nickalatorkington@unltd.org.uk if you have questions about the event or are interested in expressing your interest to pitch at the 'Investment Catwalk'
Is my registration/ticket transferrable?
Yes - however please let us know the name and contact details for a representative attending on your behalf
When & Where

Nottingham Conference Centre
Burton Street
NG1 4BU Nottingham
United Kingdom


Wednesday, 15 April 2015 from 10:00 to 16:30 (BST)
Add to my calendar
Organiser
About UnLtd
UnLtd is a charity which supports social entrepreneurs - people with vision, drive, commitment and passion who want to change the world for the better.
We do this by providing a complete package of funding and support, to help these individuals make their ideas a reality. UnLtd's Mission is to reach out and unleash the energies of people who can transform the world in which they live.  Contact hesupport@unltd.org.uk.

About HEFCE
The Higher Education Funding Council for England (HEFCE) is a public sector body which distributes money to universities and colleges in England. We invest on behalf of students and the public to promote opportunity, choice and excellence in teaching, research and knowledge exchange. We ensure effective financial stewardship of our funding to maintain the confidence of Parliament, students and the public, and we encourage and support the positive contribution that higher education (HE) makes to the economy and society.