UNSER DING! - Berlin Labor Im Rahmen von THE SUN SETS EIGHT TIMES A DAY
Macht UNSER DING zu Eurem Ding!
About this event
UNSER DING! - Berlin Labor
Im Rahmen von THE SUN SETS EIGHT TIMES A DAY - 2022
Macht UNSER DING zu Eurem Ding!
(Ding - ursprünglich eine Versammlung freier Menschen im germanisch-gotischen Sprachraum)
Wir laden die Berliner:innen ein, Teil einer globalen Unterhaltung zu werden, um die Möglichkeiten eines internationalen Gesellschaftsvertrages auszuloten.
Stefan Stern und Lydia Ziemke kreieren ein Performatives Labor in Berlin, das die Idee eines globalen Gesellschaftsvertrages zum Ausgang nimmt. Die lebensverändernden Eindrücke im Jahre 1989, die alle beteiligten Künstler:innen aus ganz verschiedenen Gründen teilen, kommen hier zusammen. Eine Art Lecture-Performance umspannt das Verhältnis von Mensch zu Staat sowie die bisherige Gestaltung von gesellschaftlichen Verträgen im Ganzen, begleitet von den Live-Zeichnungen von Afra Nobahar.
Vor diesem Hintergrund werden aktuelle Handlungs-Alternativen entwickelt, die die Ideen und Perspektiven der Künstler:innen aus acht Ländern miteinbeziehen: In einer begehbaren Installation in Anlehnung an den digitalen Garten vom Juli können die Beiträge der acht Künstler:innen dazu entdeckt werden. Außerdem werden die Publika verbunden: Ausgestattet mit den Beiträgen aus Teheran und Alexandria, wird das Publikum in Berlin Beiträge für die noch kommenden Publika an den anderen Orten erstellen.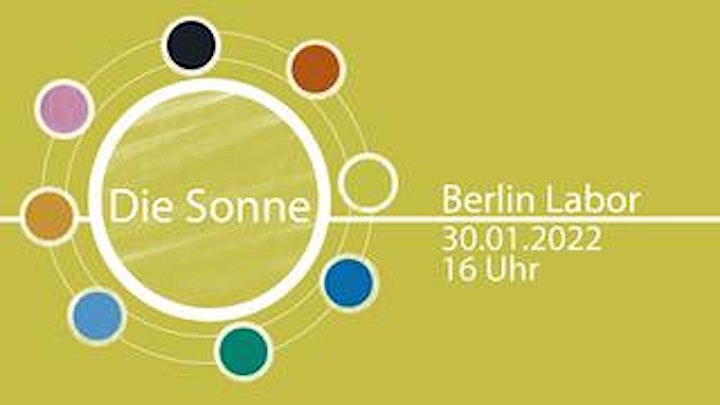 THE SUN SETS EIGHT TIMES A DAY - 2021 & 2022
Nach der Digital-Premiere (07/2021) wird es von Januar bis April 2022 acht aufeinanderfolgende Uraufführungen in allen acht Ländern geben, die digital miteinander verbunden sind. Sie nehmen das Material als Ausgangspunkt, das im Juli 2021 im gemeinsam gestalteten digitalen Garten entstanden ist. Dieses entstand aus der Motivation heraus, Aspekte eines neuen Gesellschaftsvertrages auf globaler Ebene zu verhandeln und zu beleuchten. Damals lag der Fokus darauf, den achtfachen Dialog zwischen den Künstler:innen für ein globales Publikum erlebbar zu machen. In der zweiten Phase des Projekts geht es darum, die Publika in den acht Ländern in diese globale Konversation einzubeziehen. Dabei entwickeln die Künstler:innen jeweils verschiedene Prototypen für Performance-Formate, die in Zukunft von anderen zum Austausch über Distanzen genutzt werden können. 
Der digitale Garten kann noch immer besucht werden: https://eightsuns.online
Konzept: Stefan Stern & Lydia Ziemke / Text: Stefan Stern & Lydia Ziemke und Kompanie THE SUN SETS EIGHT TIMES A DAY / Realisation: Lydia Ziemke & Stefan Stern / Spiel: Stefan Stern / Ausstattung, Grafik und Live-Zeichnung: Afra Nobahar / Licht: Sanja Gergoric / Video: Nils Lauterbach und Kompanie THE SUN SETS EIGHT TIMES A DAY / Produktionsleitung: Tammo Walter
Videokünstlerische Umsetzung und Programmierung des Gartens: Daniel Hengst und Alex Hof
"The Sun Sets Eight Times A Day" wird entwickelt als Teil von "dive in. Programm für Digitale Interaktion" der Bundeskulturstiftung, gefördert durch die Bundeskulturministerin für Kultur und Medien (BKM) im Programm NEUSTART KULTUR.
Eine Produktion von suite42 in Kooperation mit Youness Atbane, Zarif Bakirova, Abdalla Daif, Lucy Ellinson, Amitesh Grover, Daniel Hengst, Azade Shahmiri, Maya Zbib und dem TAK e.V.
Organiser of UNSER DING! - Berlin Labor Im Rahmen von THE SUN SETS EIGHT TIMES A DAY