About this event
Priority booking for email subscribers will start 16 May. General sale opens 19 May.
Today, no one thinks of Britain as a land of camps. Instead, camps seem to happen "elsewhere," from Greece to Palestine to the global South. Yet from the 1930s to the 1980s, dozens of refugee camps in Britain housed tens of thousands of Jews, Basques, Poles, Hungarians, Anglo-Egyptians, Ugandan Asians, and Vietnamese. Within these camps, refugees shared space with Britons who had been displaced by war and poverty, generating unique intimacies and frictions.
In this talk we will explore how Britain's refugee camps have shaped the multicultural present, illuminating the closeness of individuals who have traditionally been kept separate - "citizens" and "migrants," - but also refugee populations from diverse countries and conflicts. As the world's refugee crisis once again brings to Europe the challenge of mass encampment, Bailkin offers warnings from a liberal democracy's recent past.
About the speaker
Jordanna Bailkin is the Jere L. Bacharach Endowed Professor in International Studies and Professor of History at the University of Washington, where she teaches British, European and imperial history. She is the author of The Culture of Property (2004), The Afterlife of Empire (2012), and Unsettled (2018); The Afterlife of Empire won the Morris D. Forkosch Prize from the American Historical Association, the Stansky Prize from the North American Conference on British Studies, and the Biennial Book Prize from the Pacific Coast Conference on British Studies. She has also published articles on archives and decolonization, interracial murder in South Asia, and radio in decolonizing Africa. Currently, she is working on a new project about emotion and the welfare state.
What's Online is a series of talks and events delivered by our experts and special guests. Talks last approximately 30-40 minutes, followed by a 15 minute Q&A.
This online talk will be presented on Microsoft Teams. You do not need a Teams account to join an event, and can select the Join anonymously option to join from your browser if preferred. If you are accessing the event from a mobile device, you will need to download the Teams app. For the best experience we recommend using either a laptop or desktop computer.
You will receive a reminder email, including a link to join in advance of the event. For more information on attending a Teams event, please visit: https://bit.ly/3hWNWwn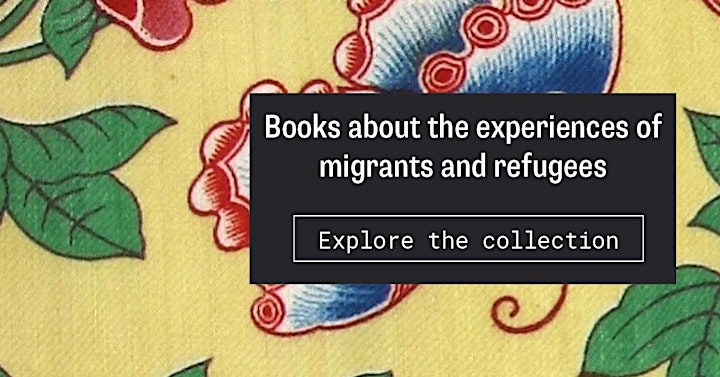 Organiser of Unsettled: Citizens, Migrants, Refugees
The National Archives is the official archive and publisher for the UK government, and for England and Wales.  We are the guardians of some of our most iconic national documents, dating back over 1,000 years.