| | |
| --- | --- |
| | |
Event Details

This workshop will take you through the basics of FACEBOOK.
Two experienced social media users will be helping you explore building relationships online in a way that sits comfortably with you, during a morning of help and support.
We will spend the morning doing a live demonstration - as we interact on Facebook in the workshop to see how it all works.
We will talk through the hiccups, help you decide where your limits are, and consider ethical issues.  Please ask ridiculous questions - This is the place to have them answered!
---
Who are the tutors?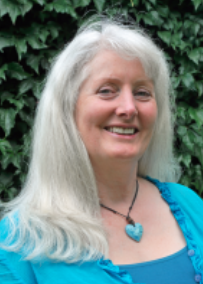 Cathy Towers has many successful years in private practice and has offered training in building your private practice since 2007. She regularly attends mainstream business building events and intentionally combines what she learns with spiritual laws of success.
In 2010 Cathy opened Exeter Mind and Body Clinic where she hosts a great team of counsellors and natural health practitioners.  She runs Facebook and Twitter for a couple of organisations.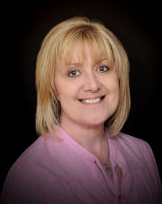 Suzie Grogan is a writer and social media expert.  She manages a number of media accounts for herself and for various therapy organisations.  She has a published 'Shell-Shocked Britain', toured extensively with book readings and used social media to facilitate its promotion.
---
Who is this workshop for?
Any complementary health, counselling practitioner or similar setting up in private practice or wishing to develop an existing one. The workshops are particularly geared for people who are 'marketing-shy'.
Suitable for starters

Suitable for those with a page but who lack the confidence to use them
A little preparation may be necessary by you:
so registration must be by five days prior to the workshop!  
During the afternoon there will also be an opportunity to purchase reduced rate one-to-one time with one of us - 
£15 for half hour, 

£25 for a full hour 
Our usual price is £40 so this is a special discount for attendees to make the most of the workshop if they wish.  You are welcome to share your time with a friend (i.e: one-to-two), so you both sit in. Two heads are better than one and you can help each other in the future. 
Once you have booked onto the workshop, we will send an invite to book a time if you wish - it is not necessary to join the workshop.  
---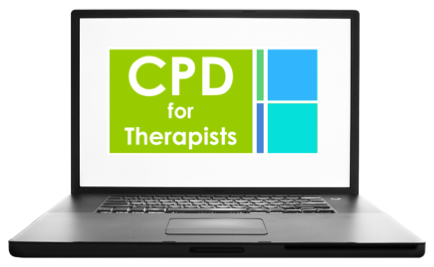 NB Conventional laptops will be used. Notebooks and smartphones have a different layout which we will not be covering, though the principles are the same.
One-to-one time will be on a conventional laptop (we can use ours), as otherwise we may waste some of your paid time searching for buttons that are sited differently or not available on other equipment.
---
What past participants have said about 'Unsocial Media':
"As a doubtful newcomer to social media, I needed help from someone who was friendly and patient as well as knowledgeable. I found exactly what I needed in Suzie. She gently guided me through the mysteries, and even managed to make it enjoyable. I continue to draw on her skills for ongoing support. I thoroughly recommend her, especially for the digitally challenged!"
Save This Event
When & Where

Exeter

Taunton
United Kingdom


Organiser
Cathy Towers - Professional Training
Do you offer a service which is deeply personal and find that conventional marketing does not sit comfortably for you? You probably need a perspective which is all about the relationships you have around your business.  If so, I offer a considered psychological approach to improving your confidence in marketing in three areas:
THE INTERPLAY OF MONEY AND WORK
SPEAKING ABOUT YOUR WORK
PREPARING TO MARKET
My name is Cathy Towers and I have been a psychotherapist in private practice for about thirty years. I speak and run workshops on the topics above.
If you are looking for a "six-figure income" as promised by many business coaches, then I am not your woman as although I teach about money, earning it is not what I focus on. Why? Because I believe when we do work that we are passionate about, and involves SERVICE then money is rarely the driving force and making it the main focus creates conflict not comfort.   I focus on the beliefs and behaviours we have around money, and the parameters we set in our business.  That way we ensure that earning a fair fee feels good not bad.
If you are seeking the skills and confidence to become professionally visible in a way that feels clean, ethical and authentic, then I'm worth a conversation.  My principles are not compromised and I can still pay the mortgage!