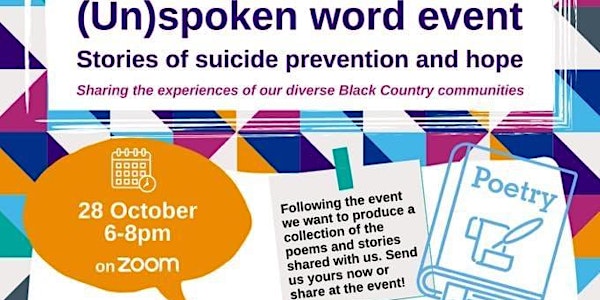 (Un)spoken word event: stories of suicide prevention and hope
This October - as part of our Black History Month showcase - we are holding a (un)spoken word event: Stories of suicide prevention and hope.
About this event
Listen to local poetry, hear about the link between
poetry and mental wellbeing, listen to the experience
of diverse communities and suicide, and get tips on
writing your own poetry.
There will also be an 'open mic' slot where we will
encourage people to read their own poetry and tell
their own stories.
Following the event we will produce a collection of
the poetry shared with us.
If you would like to submit your poem in advance of the session, email bchft.communications@nhs.net