*~Untapped Potential~* Psychology & Neuroscience of Wellbeing
Event Information
Refund Policy
Refunds up to 30 days before event
Description
A great leader is a transformational leader; one who motivates and inspires others to engage in the greater vision and mission. The latest research denotes that a great leader needs to ensure the health and wellbeing of themselves and the team first and foremost.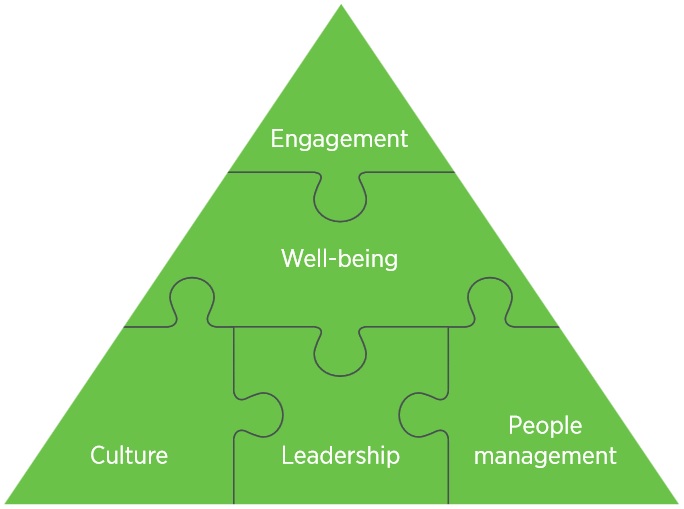 EARLY BIRDS SAVE OVER 50%

**Valued at over £500 - MASSIVELY DISCOUNTED UK event**
Are you READY to SMASH your goals FURTHER to finally get the RECOGNITION that you desire & deserve?

Do you want to feel MORE HAPPY, EXCITED & ENERGISED instead of stressed, drained, tired or depressed?

Are you OPEN to learning NEW & EXCITING ways to UNTAP THE POTENTIAL within?

Do you feel like you should be FURTHER AHEAD in your goals and aspirations by now and are ready to take things UP A NOTCH?

Are you FED UP with not getting the results you want & are ready to MAKE A POSITIVE CHANGE?

Does knowing you'll have ONE UP on most people excite you about the ENDLESS POSSIBILITIES you could achieve?
If you answered YES to any of these questions then READ ON!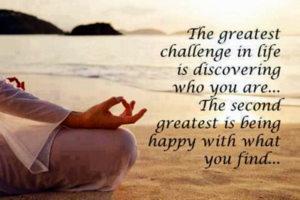 EARLY BIRDS SAVE OVER 50%

**Valued at over £500 - MASSIVELY DISCOUNTED UK event**
This is for you if you:
Are looking for THE EDGE to get ahead of your competition
Want to get the BEST RESULTS possible
Need to REDUCE STRESS & burnout
Are seeking to IMPROVE WELLBEING levels
Require greater AWARENESS and understanding of what produces ASTOUNDING results
Aspire to be an EXTRAORDINARY LEADER
Want to INCREASE PERFORMANCE and productivity levels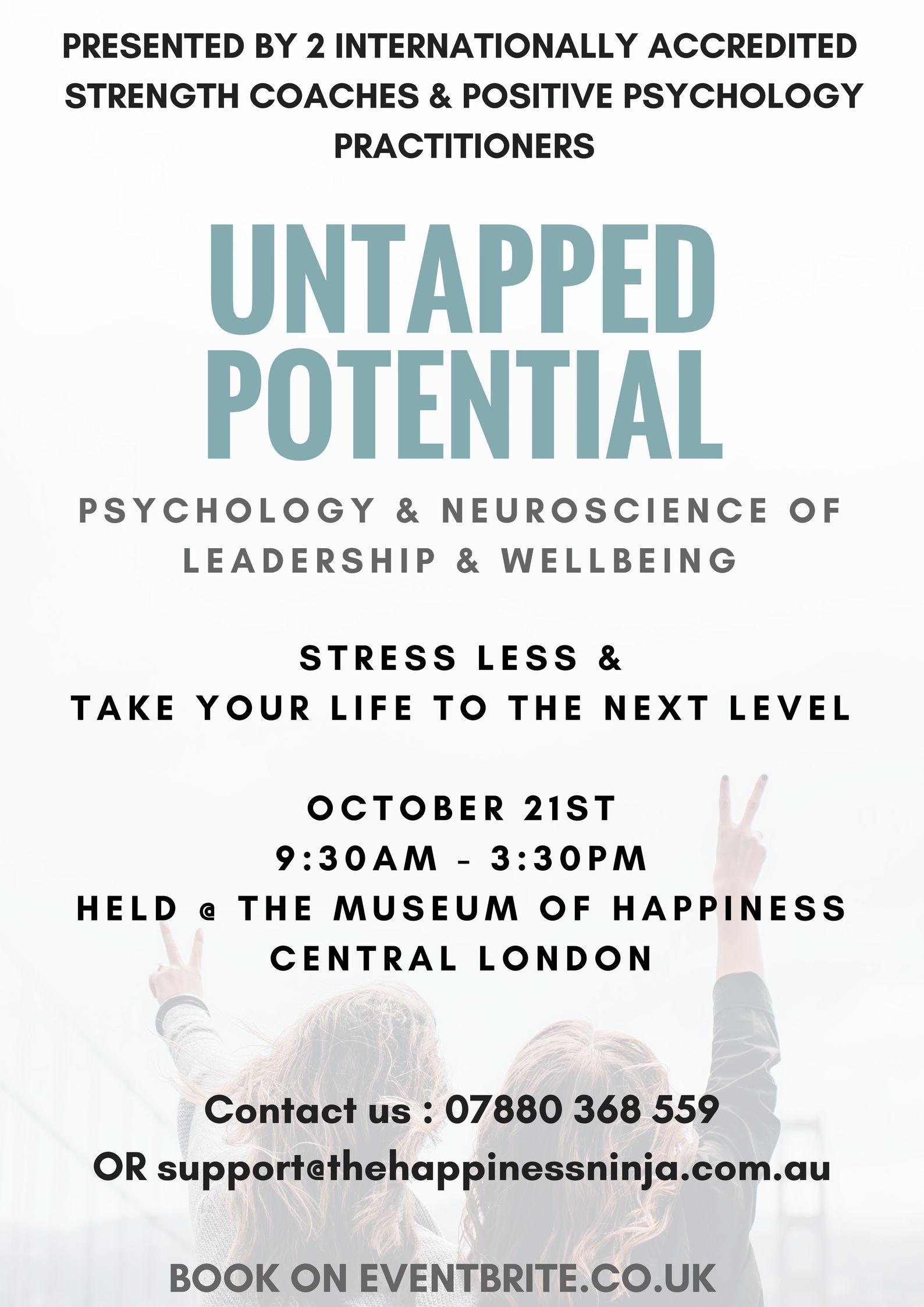 Peoples lives are busier now and it takes far more to motivate and inspire people in our fast paced, technology driven, INFORMATION OVERLOAD world. People are over worked, over stressed and over tired.


Are you keeping up with the most cutting edge science in psychology and neuroscience that will enable you to KEEP AHEAD OF THE GAME to produce the mostly highly productive and effective version of yourself (and/or team) possible with REDUCED STRESS/ANXIETY LEVELS?
This is an out-of-the-box program based on POSITIVE PSYCHOLOGY & NEUROSCIENCE LEADERSHIP priciples, practices & techniques designed to MAXIMISE potential and productivity and reduce STRESS and BURN OUT. This is a ONCE OFF workshop YOU DO NOT WANT TO MISS OUT ON! Take advantage of Jamie being in the UK this year (coming from Australia) and joining forces will Gemma!

Do you want to feel HAPPIER & LESS STRESSED OUT?
Do you want to get the very BEST out of yourself and/or your team EFFORTLESSLY?
Do you want to be a great leader that inspires and motivates others to DO MORE & BE MORE not because they have to, but because they WANT TO?


...YES!!??!!...

You will take away from this workshop HOW TO:


Utilise a UNIQUE, WORLD LEADING STRENGTH PROFILE TOOL used by over 300,000 people around the world to understand individual skills, strengths, weaknesses and learned behaviours in great depth and detail (**see below for further information on this**)


Discover the MOST ADVANCED STATE OF HUMAN CONSCIOUSNESS and how to access it

Discover CUTTING EDGE INFORMATION on the brain & how to apply this to be your best self possible


INCREASE overall levels of WELLBEING to MAXIMISE PRODUCTIVITY outcomes


Understand the DIFFERENCE between strengths, skills, weaknesses & learned behaviours


Understand what UNCONSCIOUSLY MOTIVATES and drives you and/or your team and why

Learn how to harness that drive - SCIENTIFICALLY


Make BETTER DECISIONS overall at home and at work

HARNESS the POTENTIAL within

Be more engaged and ENTHUSIASTIC about what you do

Discover positive solutions to MINIMISE WEAKNESS

INSPIRE others

Strengthen self awareness and awarness of others to PRODUCE BETTER WORK


Maximise GROWTH potential

Understand and ENHANCE your interactions with others to produce SUPERIOR OUTCOMES
EARLY BIRDS SAVE OVER 50%

**Valued at over £500 - MASSIVELY DISCOUNTED UK event**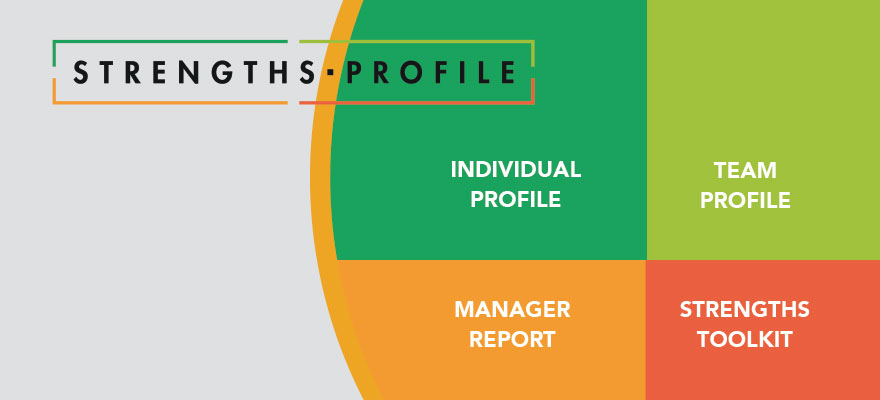 **This Strength Profiler is a comprehesive and unique tool used by leading companies around the world to produce the best staff possible. Strength Profiler is backed by solid research indicating multiple benefits of utilising our natural strengths. These include being more likely to achieve our goals, being happier and more engaged, being more focused and directed, producing better work and maintaining stronger relationships and higher overall results.
This Strength Profiler enables you to:
Understand yourself and what motivates you and why
Be more engaged in what you do and feel happier and more energised
Achieve your goals and know how to accomplish what you want
Improve your performance, be more productive and do more of what you are good at
Build better team relationships by understanding and enhancing your interactions with others
Make better decisions about the direction of your future
Companies that have used this world leading tool include: BBC, The University of Warwick, Standard Chartered, PWC, First Wessex, Thomson Reuters & Severn Trent.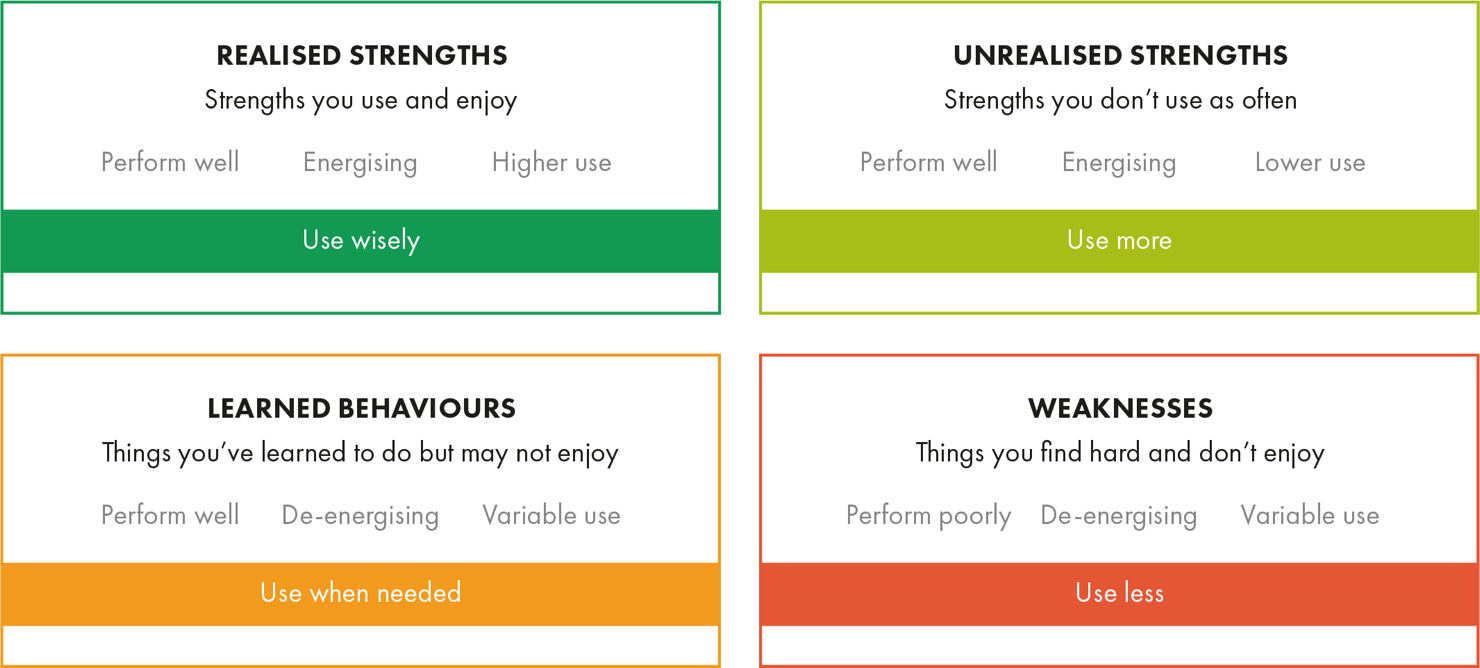 As part of this workshop you will undertake a 21 category quadrant profile revealing up to 7 realised and unrealised strengths, 4 learned behaviours and 3 weaknesses.

There are a variety of upgrades to the full 60 category quadrant profile including Individual Expert Profile; Team Expert Profile; and Expert Manager Profile. Please see ticket add ons.
PLEASE NOTE IF YOU CANNOT ATTEND THE WORKSHOP ON THIS DATE BUT WOULD LIKE TO BOOK THIS STRENGTH PROFILER QUADRANT REPORT/121 SESSION WITH US PLEASE CONTACT US DIRECTLY.

IF YOU WOULD LIKE TO SEE A SAMPLE REPORT PLEASE CONTACT US DIRECTLY.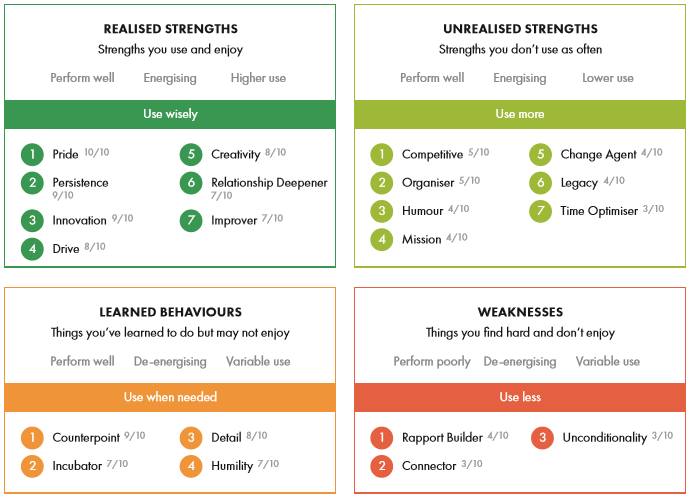 **Valued at over
£500 - MASSIVELY DISCOUNTED UK event**
Things people have said about Gemma & Jamie's work:
"This is a very valuable course, simply delivered, and I would recommend it to others."
Stephen Pronk - Investor
"The workshop had a good vibe and was very engaging. Jamie explains subjects clearly and enthusiastically which makes it easy to remember." Ben - Youth Worker
"...This is not something which I have come across previously. I found the session both informative and useful. Gemma is an a engaging presenter. I will definitely work on this in the future." Details witheld for privacy reasons


"Very insightful and informative. I am far more aware of myself and accepting of others that our decisions are based on perception only." Cecilia - Customer Service Co-ordinator
"This course made me really look at my engagement and personal relationships with others and how it is about me and how I am showing up in life that affects things around me. Thanks Jamie you are adding real value to us all!" Ben Ryan - Founder of Fit'scool Incorporated
"I felt that the trainer was well informed and took us through the session in a way that allowed me to fully understand the benefits...I will be making every effort to try out the things that I learnt." Details withheld for privacy reasons
"Informative...thought provoking. Thank you." Deb Sammon - Qigong Instructor
"Gemma is an excellent speaker". Gary - Managing Director

"This is amazing. Really engaging and interactive." Michelle - Work Place Health & Safety Officer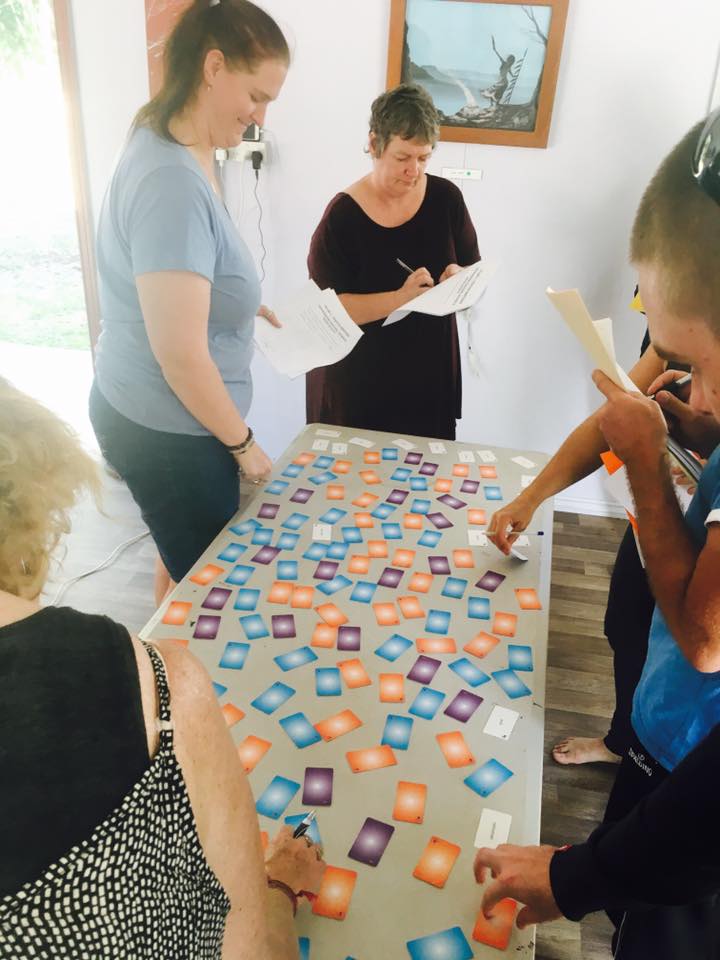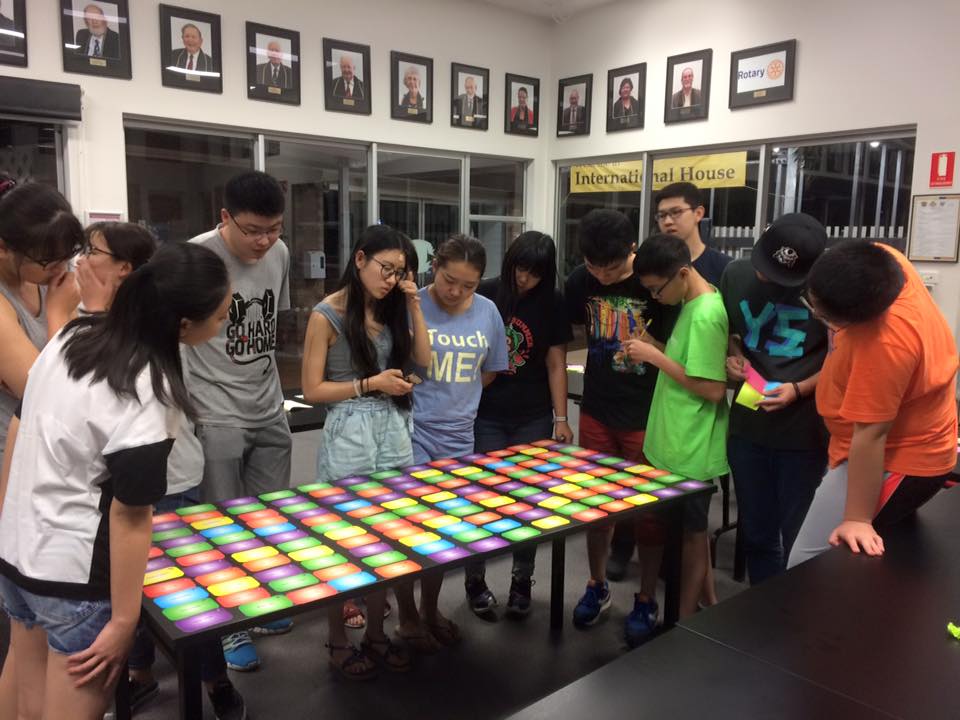 ***DON'T MISS OUT BOOK NOW - ONLY 20 TICKETS. GRAB YOUR EARLY BIRD DISCOUNT NOW***

*Valued at over £500 - MASSIVELY DISCOUNTED UK event*


A great leader is BOLD
A great leader is AUTHENTIC
A great leader knows their own STRENGTHS and WEAKNESSES
A great leader knows their TEAMS strengths and weaknesses
A great leader UNDERSTANDS peoples needs
A great leader CAPITLISES on strengths
A great leader INSPIRES others to WANT to go ABOVE & BEYOND
A great leader shows regular APPRECIATION to others
A great leader provides a FUN, ENGAGING, POSITIVE environment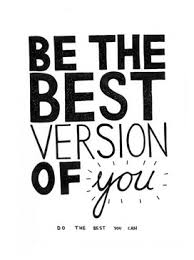 Date and Time
Location
Museum of Happiness
The Canvas: Cafe & Creative Venue
42 Hanbury Street
London
E1 5JL
United Kingdom
Refund Policy
Refunds up to 30 days before event