Until Death do us Part: Historical Perspectives on Death and those Left Behind, c.1300-c.1900
About this event
We are delighted to announce a virtual conference on the theme of historical perspectives on the impact death and dying had on those left behind, hosted by Royal Holloway, University of London.
The subject of death and commemoration has been well-treated in the historiography of all periods, but its social and psychological impact on individuals close to the deceased has been much less studied. As such, this conference aims to take a multi-disciplinary and cross-period approach to this topic, examining the ways in which the role of death and grief in society have changed over time. Broadly defined, this includes the reactions and responses to death (however it was expressed or experienced) of widows and widowers, orphans, friends, relatives, and wider communities, as well as its social and cultural impact and the sources and material culture which emanated from death.
Papers will be delivered by a wide variety of scholars (see programme below) from across the world, working on a range of subject areas. Topics that will be covered include emotion and mourning, the material culture and portraiture associated with death, inheritance practices, and widowhood, among many others. We will also welcome two keynote speakers: Professor Julie Marie-Strange (Durham University) and Dr Jessica Barker (Courtauld Institute of Art).
The conference will take place on MS Teams on 15-16 April 2021.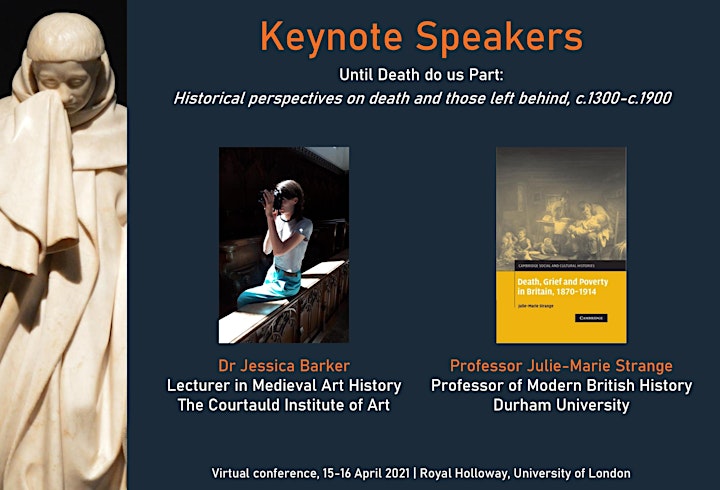 Organiser of Until Death do us Part