Unusual Conditions of the Hip That Every GP and Physiotherapist Should Know
A FREE online health seminar for GPs, practice nurses and Allied Healthcare Professionals
About this event
BMI The Kings Oak, Cavell and Hendon Hospitals are holding a FREE online health seminar for GPs, practice nurses and Allied Healthcare Professionals currently treating patients with specific health conditions.
This session will cover patients suffering from Unusual Conditions of the Hip and will discuss treatment options.
This session will offer guidance and support to health care professionals in the current COVID-19/Coronavirus pandemic and beyond.
Mr Joyti Saksena, Consultant Orthopaedic & Trauma Surgeon at BMI The Kings Oak and Cavell Hospitals in north London, will present a live online education session aimed at healthcare professionals treating patients presenting with Hip Conditions, either remotely or 'hands on'.
Virtual attendees will be encouraged to engage with Mr Saksena on this session.
This live online session will provide an excellent opportunity to:
• Be updated on the availability of diagnostic and medical care in the current pandemic
• Improve care and guidance for your patients
Mr Joyti Saksena, Consultant Orthopaedic & Trauma Surgeon
Mr Saksena's clinical interest lies in hip and knee replacement, complex primary hip replacement and revision of hip and knee replacement. He has a special interest in the management of infected joint replacements. He is also extremely keen on hip and knee preservation surgery.
He regularly performs knee arthroscopy, anterior cruciate reconstruction (ACL reconstruction), soft tissue knee reconstruction, biological resurfacing, hip arthroscopy, patello-femoral and unicompartmental knee replacement surgery. In addition he treats and deals with many sports injuries such as chronic tendonitis, IT Band friction syndrome, gluteal enthesopathies. Mr Joyti Saksena's research interest lies in patient related outcome and quality of life outcome measures. His aim is to provide enhanced recovery by improving every aspect of the patients pathway. He has published and presented his research in Europe and the USA.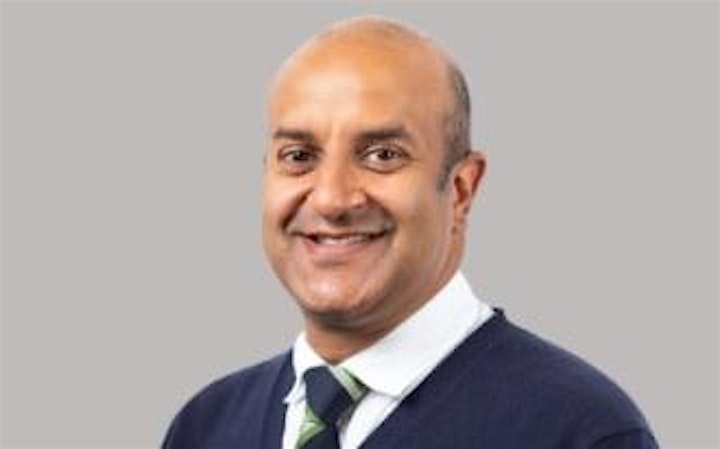 This online event is free to attend via Microsoft Teams, but you must register to receive the correct MS Teams link and to ensure you receive your certificate of attendance after the event.
Presentations will start at 6:30pm.
Organiser of Unusual Conditions of the Hip That Every GP and Physiotherapist Should Know
BMI The Kings Oak & Cavell Hospitals are part of BMI Healthcare, Britain's leading provider of independent healthcare with a nationwide network of hospitals & treatment centres, 15 of which are in and around London, performing more complex surgery than any other private healthcare provider in the country. Our commitment is to quality and value, providing facilities for advanced surgical procedures together with friendly, professional care. To learn more about our services, please visit our website www.bmihealthcare.co.uk/cavell