A webinar and discussion for parents and carers of children and young people with unusual sensory experiences.
About this event
Hearing voices and other sensory experiences are common in children and young people, with an estimated 1 in 5 young people experiencing them in some way. They can involve visions, smells, intrusive thoughts, and other sensory features. Despite the prevalence of these experiences, there is a lot of stigma attached to them, and this can make it difficult for both the young person, and their family/carers to have discussions about these issues.
This is an open webinar and discussion for parents and carers of children (up to the age of 25) with unusual sensory experiences. It is a space to talk about language relating to these experiences, as well as what forms of support would be helpful, and what that might look like. We would like to invite you to be part of our Special Interest Research Group in collaboration with Voice Collective and Manchester Metropolitan University. We would really like to hear from parents/carers to gather ideas and recommendations for research.
This webinar will now be held on via zoom and parts of the webinar may be audio recorded and used to inform the development of the special interest research group and subsequent activities.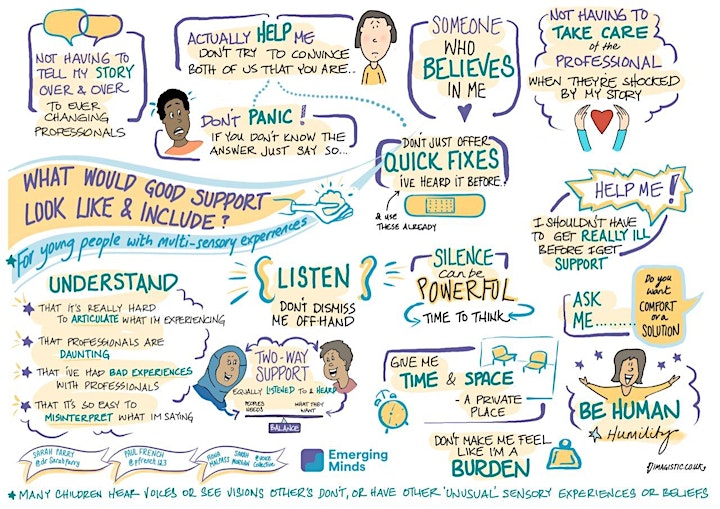 Organiser of Unusual Sensory Experiences Discussion with Parents - Webinar