UoR School of Architecture Lecture Series 2021: The Future is Now (Online)
Our final lecture in the series features Hannah Corlett and Carl Turner.
About this event
2020 bought us everything from a global pandemic, extreme polarisation, a new digital reality, academic reform, mass unemployment, financial crisis and the conclusion to agreements on Brexit; to events such as the BLM movement, the commercialisation of space and the development of vaccines to fight a novel coronavirus.
In this lecture series, we question what comes next? How can architecture make the future a better and brighter place?
We pose these questions to our speakers, each who have achieved incredible feats in their personal and professional lives, in the hope that their insight will help to inspire the future generation of architects.
This is the final event in a series of public lectures, and includes 'The Future is Small' and 'The Future is Temporary', bought to you by the undergraduate students of the School of Architecture, University of Reading.
Registering for this event via the Eventbrite website means that your personal data will be processed by Eventbrite Inc. in accordance with their privacy policy.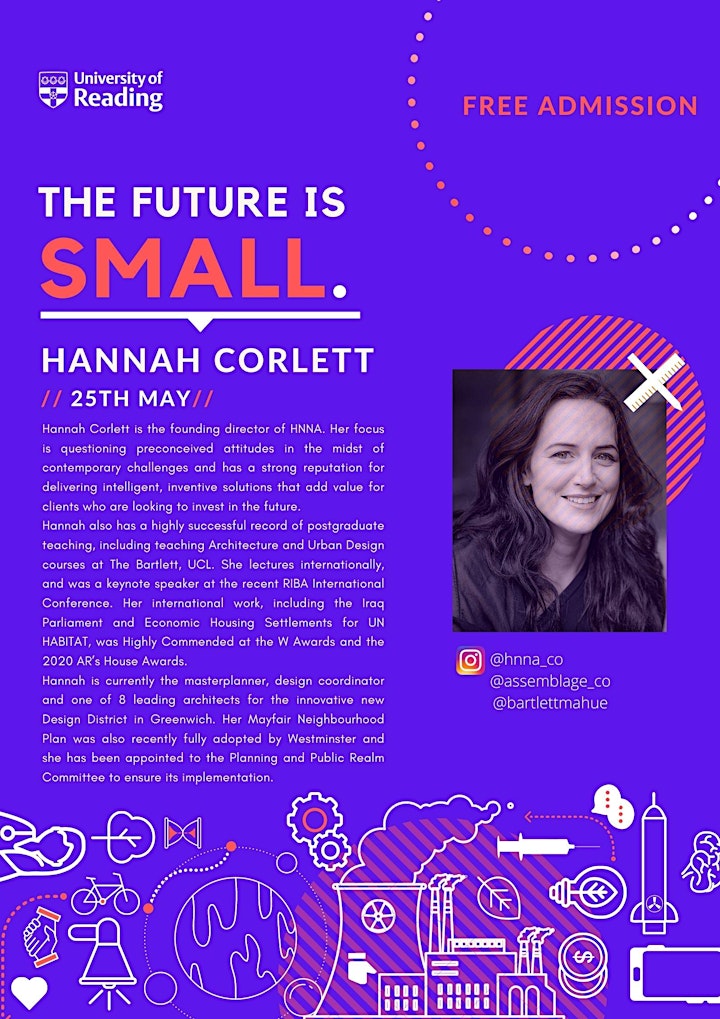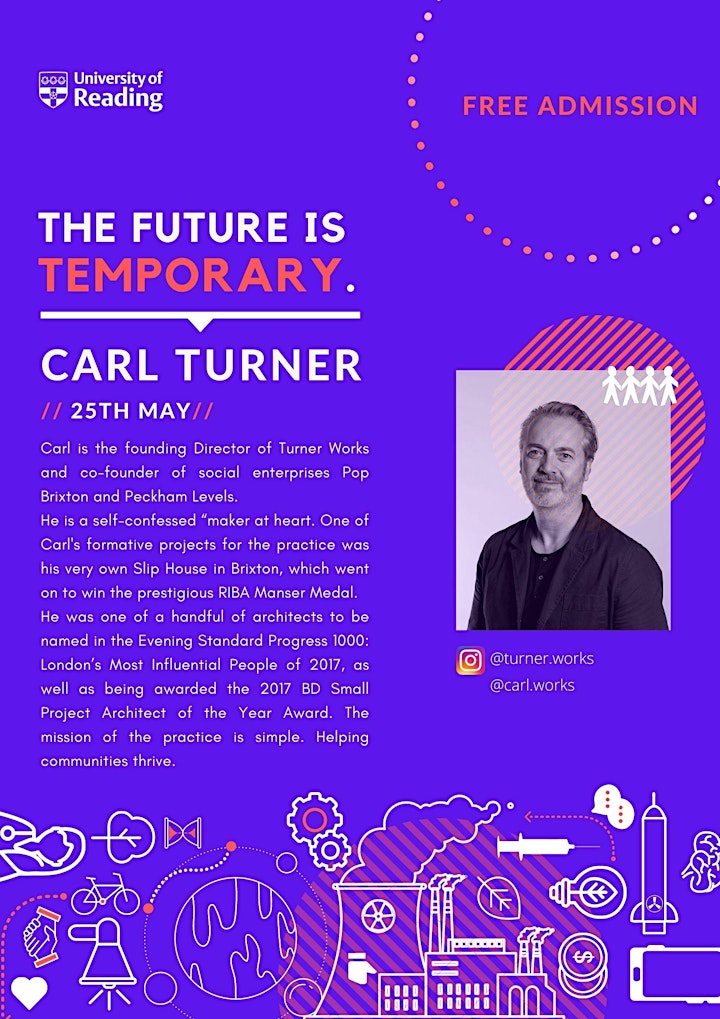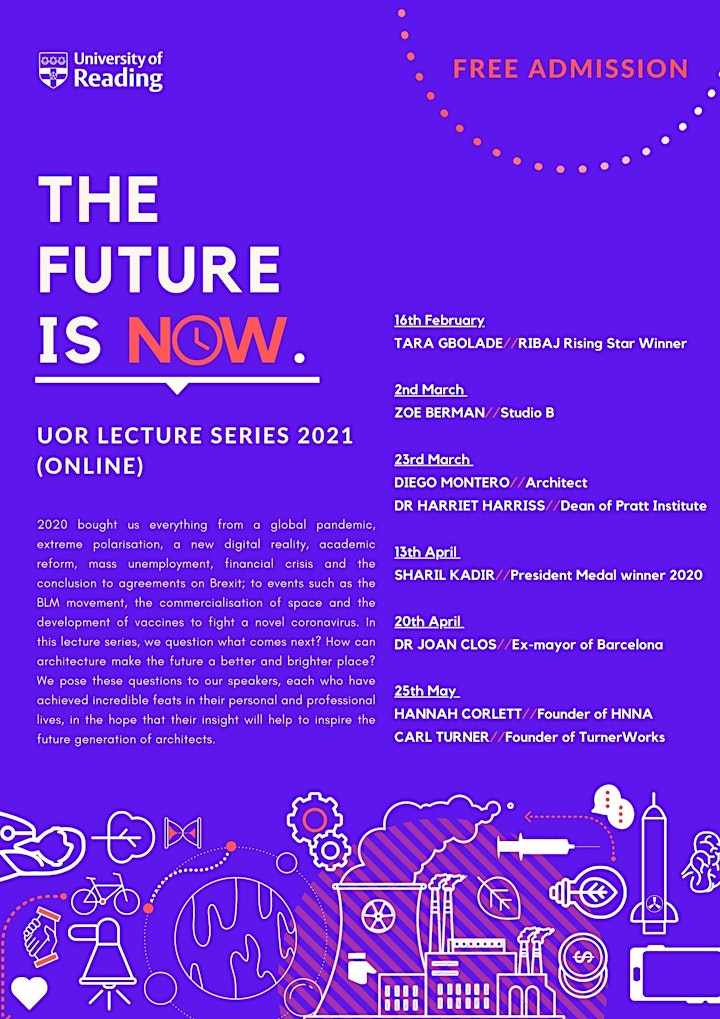 Details may be subject to change.
Organiser of UoR School of Architecture Lecture Series 2021: The Future is Now (Online)