UOW Film Society Screening: PTA's THERE WILL BE BLOOD + ONE VOLUME & Q&A

Tuesday, 21 November 2017 from 18:00 to 21:00 (GMT)
Event Details
UOW Film Society Presents: Paul Thomas Anderson's "THERE WILL BE BLOOD" + "ONE VOLUME" & Q&A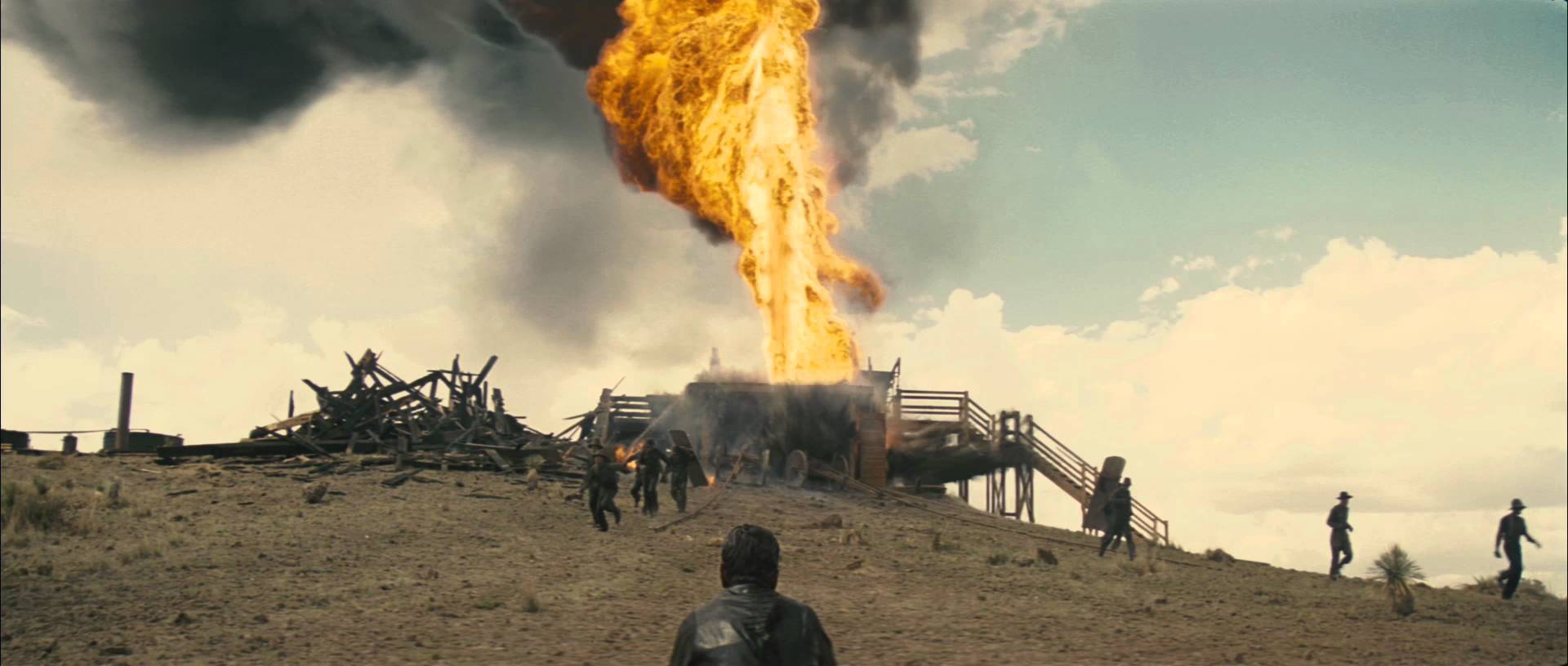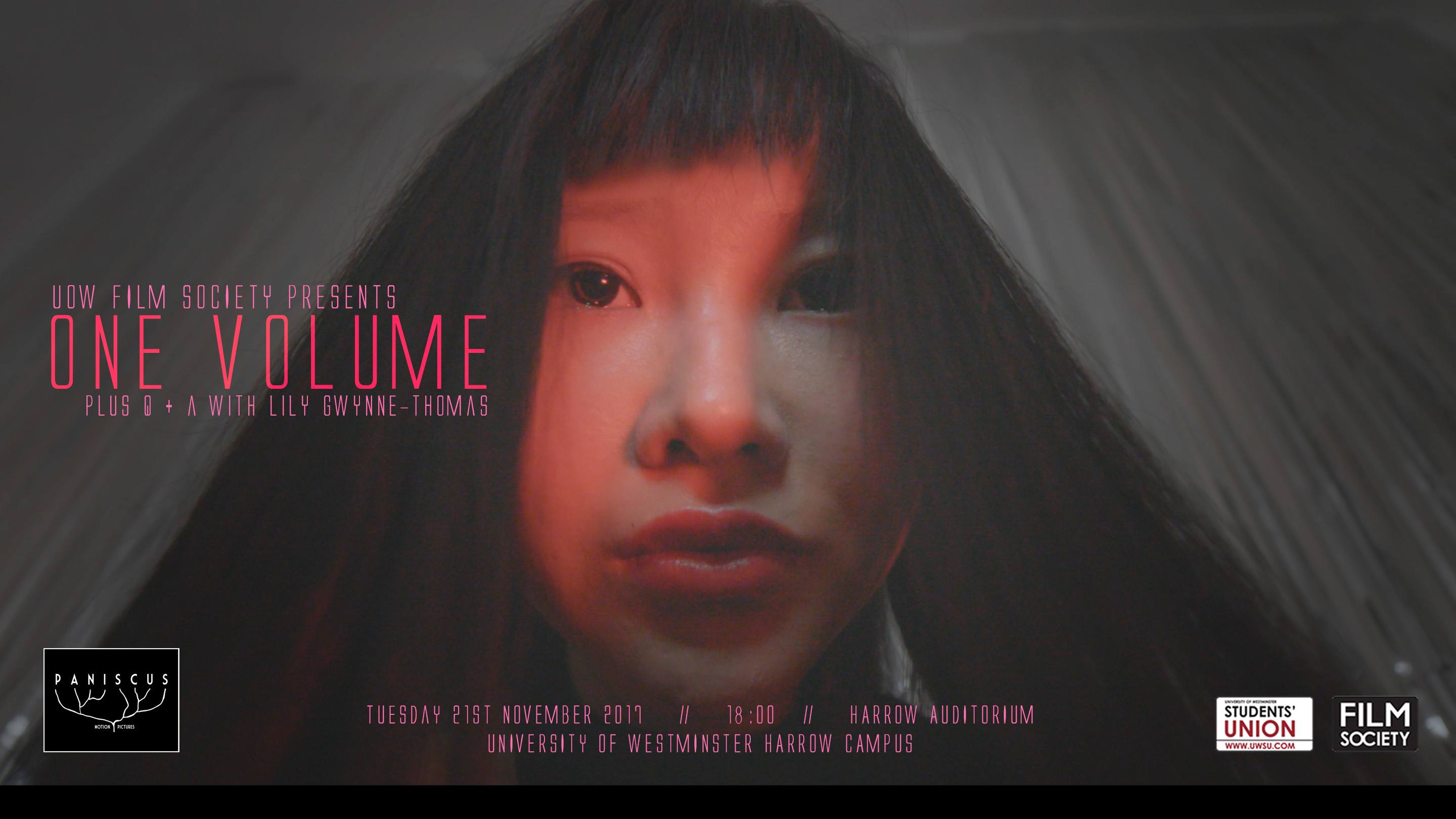 Masterful Auteurs such as Paul Thomas Anderson come few and far between; there are few filmmakers who are quite as accomplished as 'P.T Anderson' as he's known in the film world.
Following many a series of requests from regular Film Society-goers who've put their request film as There Will Be Blood, the Committee added it into the mix of our weekly film vote and are pleased to say we've chosen the film. As always, we strive to always show what you wonderful people want to see and we'd like to thank you to those who've supported us thus far by attending all screenings which has been more than a handful of you - and to students who've purchased the £5 Membership, there is a special Film Soc Members Only Screening in the Dubbing Theatre on Friday 8th December 2017 - details of which will follow very shortly.
UOW Film Society is proud to present the 4K BFI Digital Transfer of THERE WILL BE BLOOD. A story of family, religion, hatred, oil and madness, focussing on a turn-of-the-century prospector in the early days of the buisness. The film is a modern-day masterpiece and epic by any stretch - running at a respectable 2 hours and 38 minutes (158 minutes). Here at Film Society, as we're sure you're aware, we're really BIG on long films, director's cuts and visual masterpieces & classics. 
For a further synopsis: Silver miner Daniel Plainview (Daniel Day-Lewis) leads a hardscrabble life with his son, H.W. (Dillon Freasier). When he hears about oil oozing from the ground near the Western town of Little Boston, Daniel takes his son on a mission to find their fortune. Daniel makes his lucky strike and becomes a self-made tycoon but, as his fortune grows, he deviates into moral bankruptcy. 
We're proud to welcome emerging filmmaker Lily Gwynne-Thomas who'll be presenting her film ONE VOLUME, which she directed and also features in - which is a Paniscus Motion Pictures production. We will be in conversation with her straight after There Will Be Blood.
Synopsis: A colourful short film following 6 strangers as they share an unexpected experience. (4 mins)
About the Filmmaker
Paniscus Motion Pictures is a film production company established by writer/director Lily Gwynne-Thomas. After graduating with a BSc from University College London, Lily wanted to create a platform for personal expression. From this Paniscus emerged and is now expanding. 
Cast & Crew will most likely be in attendance for this screening. 
----CREDITS----
A Film By Lily Gwynne-Thomas
Starring Shun Yin, Rory Saper, Imaan Husain, Sarah Houlton, Rob Akin, Lily Gwynne-Thomas
Cinematography: Richard Staff
Line Producer: Connor O'Hara
Production Assistant: Ariadne Divaris
Composer: Harry Davidson
Colourist: Jerome Smith
As usual we'll also be providing an abundance of Popcorn and Pepsi (Free for Official Society Members / 50p each for Non-Society Members) so make sure you arrive early to avoid dissapointment!
[18:00 Est.] - DOORS OPEN
[18:15 Est.] - [FEATURE FILM]: THERE WILL BE BLOOD - 2hrs 38mins
[20:55 Est.] - [SHORT FILM]: ONE VOLUME
[21:00 Est.] - Q&A with Lily Gwynne-Thomas
[21:10 Est.] - END OF PROGRAMME
Don't forget to join our Facebook group, where we post opportunities and info on upcoming socials & screenings and follow us on Twitter & Instagram - both are @uwsufilmsoc - use the hashtag #uowfilmsoc to tap into the conversation. You can also check out our brand-new website; the first year we've run it and hoping to improve the user experience throughout the year. 
Best Wishes,
Louis Holder, UoW Film Soc President.
-------------------
[Technical Specifications]:
Presentation Comments: This screening is not subtitled. 
Feature Film Format: Digital, Running Time: 158 minutes, Sound Mix: 5.1 Surround Sound [Remastered], Aspect Ratio: 2.35:1 [Originally shot in Anamorphic 35mm]
Short Film Format : Digital, Running Time: 4 minutes, Sound Mix: Stereo, Aspect Ratio: 16:9
Venue map / University of Westminster, Harrow Campus
75740681
UOW Student
1
#ffbc32
75740682
UOW Alumnus
3
#ff33aa
75740683
House Seats
4
#cc52cc
75740684
UOW Staff
2
#ff8000
75740685
External Guest
5
#668cff
When & Where

University of Westminster, Harrow Campus
Watford Road
HA1 3TP Harrow
United Kingdom


Tuesday, 21 November 2017 from 18:00 to 21:00 (GMT)
Add to my calendar
Organiser
University of Westminster (UWSU) Film Society, is the University's official Film Society; which aims to provide a meeting where students with an interest in cinema are able to watch and discuss a selection of films. 
We meet every Tuesday in the Auditorium at Harrow Campus between 6 and 9pm. We will be showing films on both DVD and Blu-Ray formats using the cinema standard projector. 
Feel free to contact us on Film.soc@su.westminster.ac.uk