UOW Film Society Screening: RAVE + AMERICAN GRAFFITI

Tuesday, 28 November 2017 from 18:00 to 21:00 (GMT)
Event Details
UOW Film Society Presents: "RAVE" + AMERICAN GRAFFITI
UOW Film Society is proud to present Rave, an independent short film created by current Second Year Students at Westminster Film School - which will be preceding our feature-length screening of American Graffiti (1973), the directorial debut from George Lucas.
American Graffiti Synopsis:
On the last day of summer vacation in 1962, friends Curt (Richard Dreyfuss), Steve (Ronny Howard), Terry (Charles Martin Smith) and John (Paul Le Mat) cruise the streets of small-town California while a mysterious disc jockey (Wolfman Jack) spins classic rock'n'roll tunes. It's the last night before their grown-up lives begin, and Steve's high-school sweetheart, a hot-to-trot blonde, a bratty adolescent and a disappearing angel in a Thunderbird provide all the excitement they can handle.
Rave Synopsis:
Rave, Directed by Ben Holt & Micah Hinchliffe and Produced by Sam Donvito, Simon Diaz-Cuffin and Micah Hinchliffe is a surreal thriller with unexpected twists and turns. Set in a warehouse rave, the film explores the mind of a conflicted teenager and the detrimental effects of a diminishing childhood friendship. Through visual mastery, it explores the idea of wanting to hold onto this friendship and lacking the ability to let go of a relationship you once shared with someone. 
The film was crowdfunded using Kickstarter where backers raised £1,000 to bring the project to fruition. It was using the Arriflex SR2 on 16mm Kodak Motion Picture Film.
https://www.kickstarter.com/projects/313716034/rave-a-short-film
Check out their FB page and follow them on Instagram: @rave_short_film
https://www.facebook.com/pg/raveshortfilm/
https://www.instagram.com/rave_short_film/
Cast & Crew will most likely be in attendance for this screening. 
----CREDITS----
Writer, Director, Producer: Micah Hinchliffe
Writer & Director: Ben Holt
Producer & 1st A.D: Simon Diaz-Cuffin
Producer & 2nd A.D: Sam Donvito
Cinematographer: Shahid Malik
Editor & Casting Director: Olivia Richards
Production Designer: Liam Winter
Set Designer: Clare Conway
1st A.C & Camera Operator: Cezar Tatarau
Gaffer: Ashley
Sound Recordist: Matilda Vidal
2nd A.C & Grip: Riaz Hussein
Location Manager & Stills Photographer: Maggie Paskaleva
Edit Assistant & Graphic Designer: Ralph Sansum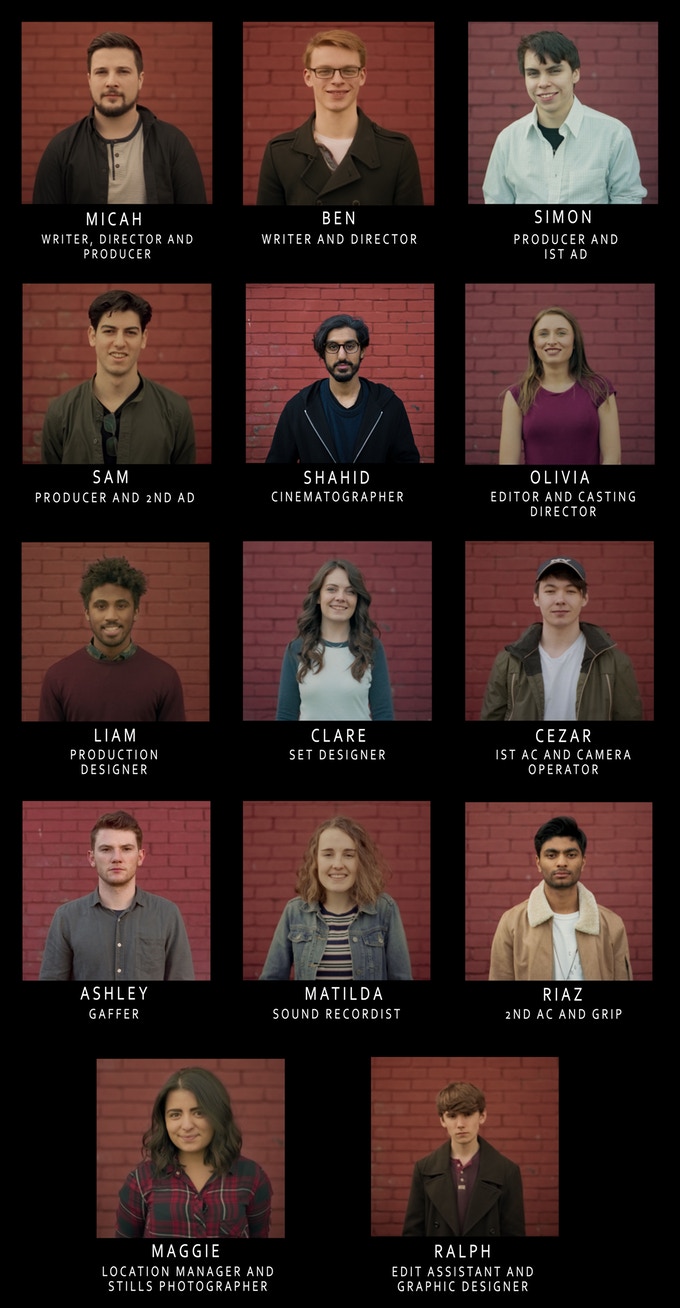 As usual we'll also be providing an abundance of Popcorn and Pepsi (Free for Official Society Members / 50p each for Non-Society Members) so make sure you arrive early to avoid dissapointment!
----PROGRAMME--- 
[19:00 Est.] - DOORS OPEN
[19:15 Est.] - [SHORT FILM]: RAVE
[19:25 Est.] - [FEATURE FILM]: AMERICAN GRAFFITI
[21:15 Est.] - END OF FILM 
------------------------
Don't forget to join our Facebook group, where we post opportunities and info on upcoming socials & screenings and follow us on Twitter & Instagram - both are @uwsufilmsoc - use the hashtag #uowfilmsoc to tap into the conversation. You can also check out our brand-new website; the first year we've run it and hoping to improve the user experience throughout the year. 
Best Wishes,
Louis Holder, UoW Film Soc President.
-------------------
[Technical Specifications]:
Presentation Comments: This screening is not subtitled. 

Short Film Format : Digital, Running Time: TBC, Sound Mix: Stereo, Aspect Ratio: 4:3
Feature Film Format: Digital, Running Time: 110 minutes, Sound Mix: Stereo, Aspect Ratio: 2.35:1
Venue map / University of Westminster, Harrow Campus
75467211
UOW Student
1
#ffbc32
75467212
UOW Alumnus
3
#ff33aa
75467213
House Seats
4
#cc52cc
75467214
UOW Staff
2
#ff8000
75467215
External Guest
5
#668cff
When & Where

University of Westminster, Harrow Campus
Watford Road
HA1 3TP Harrow
United Kingdom


Tuesday, 28 November 2017 from 18:00 to 21:00 (GMT)
Add to my calendar
Organiser
University of Westminster (UWSU) Film Society, is the University's official Film Society; which aims to provide a meeting where students with an interest in cinema are able to watch and discuss a selection of films. 
We meet every Tuesday in the Auditorium at Harrow Campus between 6 and 9pm. We will be showing films on both DVD and Blu-Ray formats using the cinema standard projector. 
Feel free to contact us on Film.soc@su.westminster.ac.uk