About this Event
2-Day Upcycling Masterclass – 28-29 September
A fully comprehensive workshop teaching you everything you need to know to create beautifully upcycled, bespoke furniture on your own. You will work on your own chest of drawers that you can take home with you at the end of the Workshop. This class is suitable for both beginners and advanced painters. You will need to bring with you a small/medium chest of drawers or small bedside cabinet (please send us a picture of your chosen furniture at least 5 days before the workshop so we can advise you on its suitability).
During the 2-Day Workshop you will learn:
- HOW TO SOURCE SUITABLE FURNITURE
- TROUBLESHOOTING COMMON PROBLEMS AND HOW TO PREPARE YOUR PIECE
- HOW TO PAINT WITH A PROFESSIONAL FINISH AND WHAT PAINTS AND TOOLS TO USE
- DECOUPAGE TECHNIQUES FOR FURNITURE
- FINISHING TECHNIQUES – MODERN / ANTIQUED
- STEP BY STEP GUIDE TO FINISHING YOUR PROJECT ON YOUR OWN
- PHOTOGRAPHY AND STAGING
- BUSINESS TIPS, MARKETING AND SOCIAL MEDIA
Light lunch, refreshments, tea and coffee are provided.
At the end of the 2-day course you will have acquired new skills to refinish vintage furniture to the highest standards and develop the confidence to work like a pro upcycler on your own projects.
Important Notice
Wear suitable clothing for the classes. We'll get paint and sanding dust on ourselves, so wear something old for the 2 days or bring an apron. All other materials will be provided.
Terms & Conditions:
Full payment is required in advance before attending. No refunds or exchanges available on any of our workshops.The workshops are non-refundable, except in certain circumstances (in these cases a credit note will be issued which can be used for future workshops). Please notify us as soon as possible if you're unable to attend and we'll transfer you to an alternative date.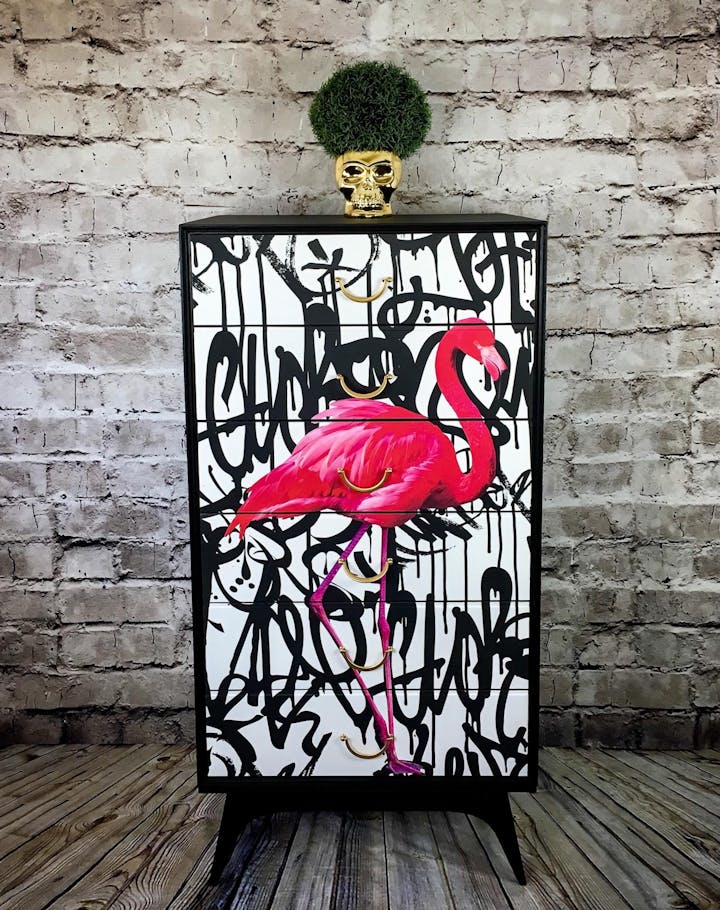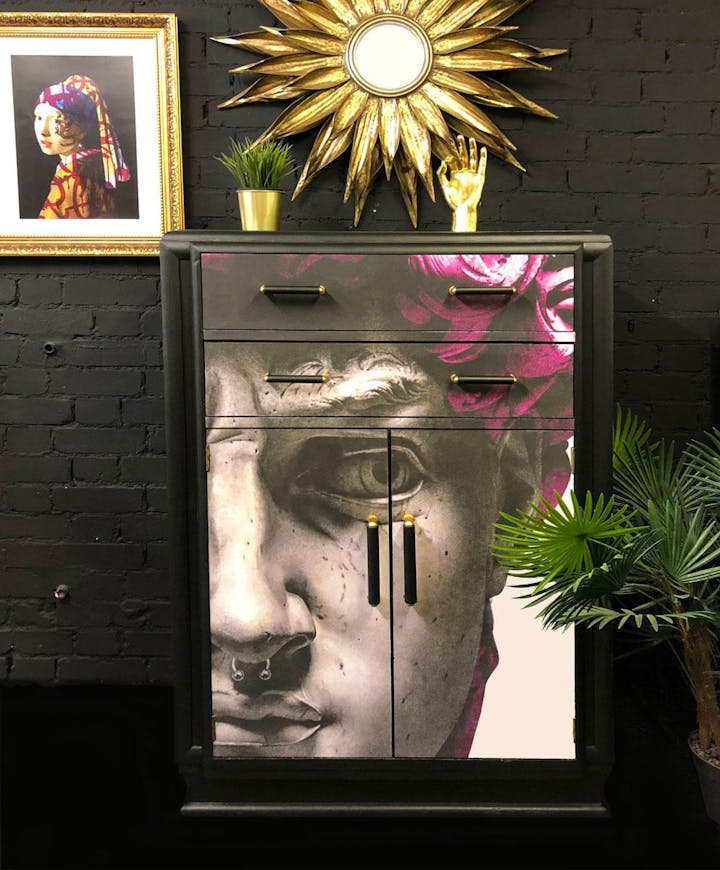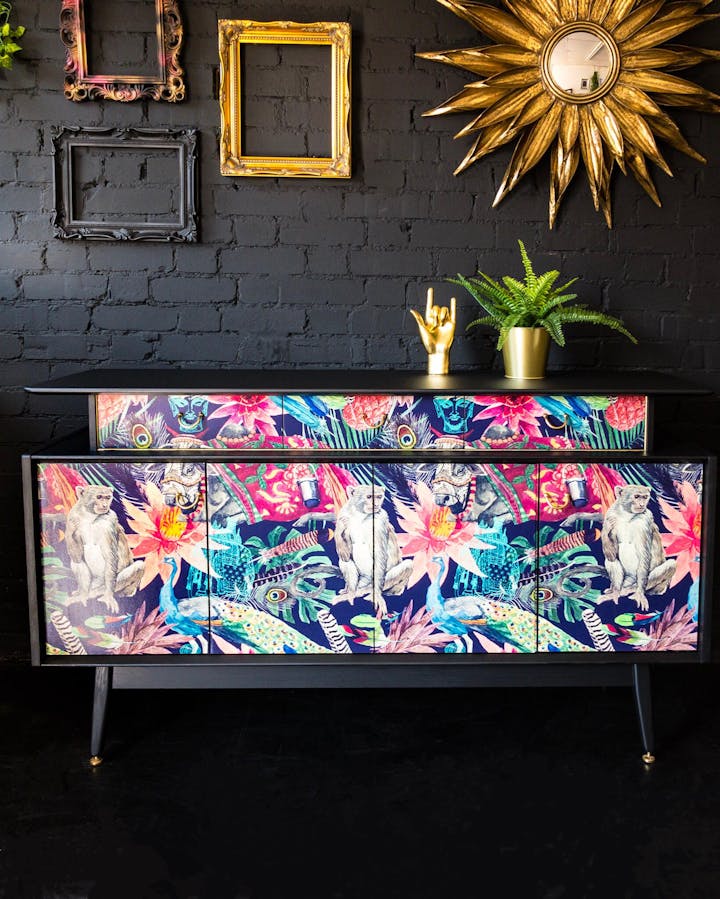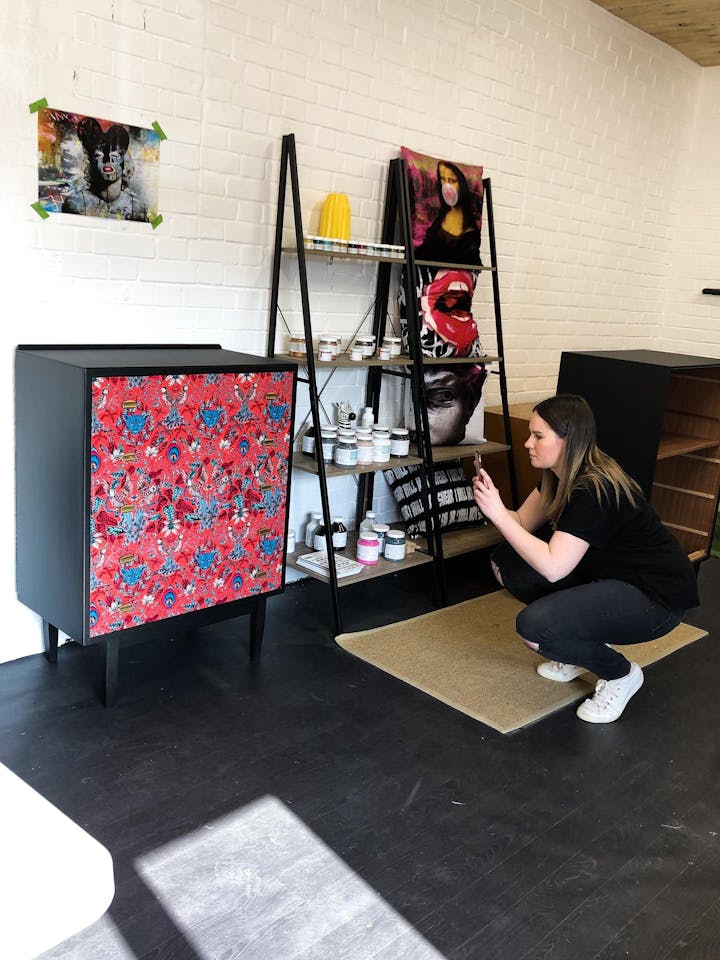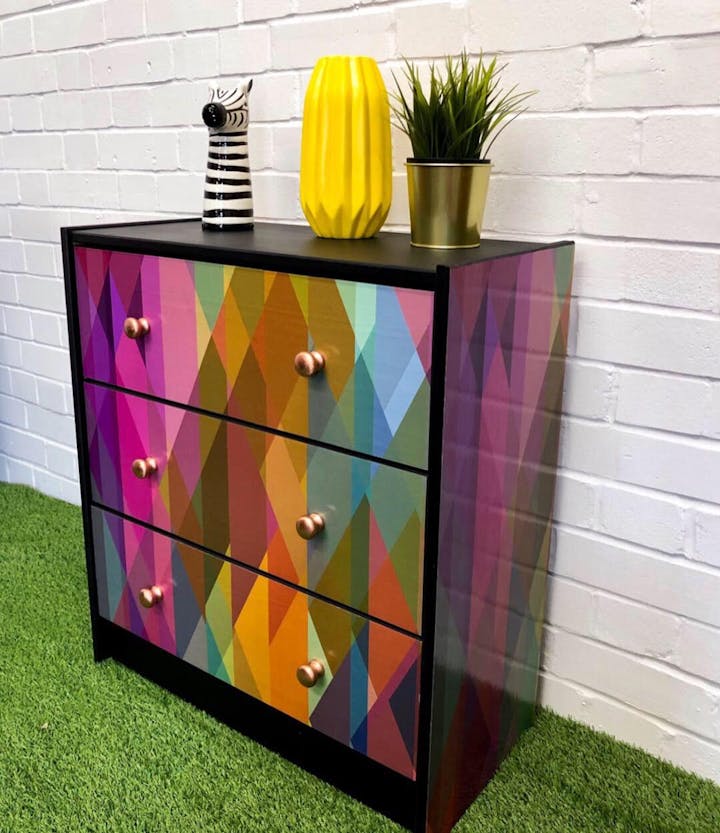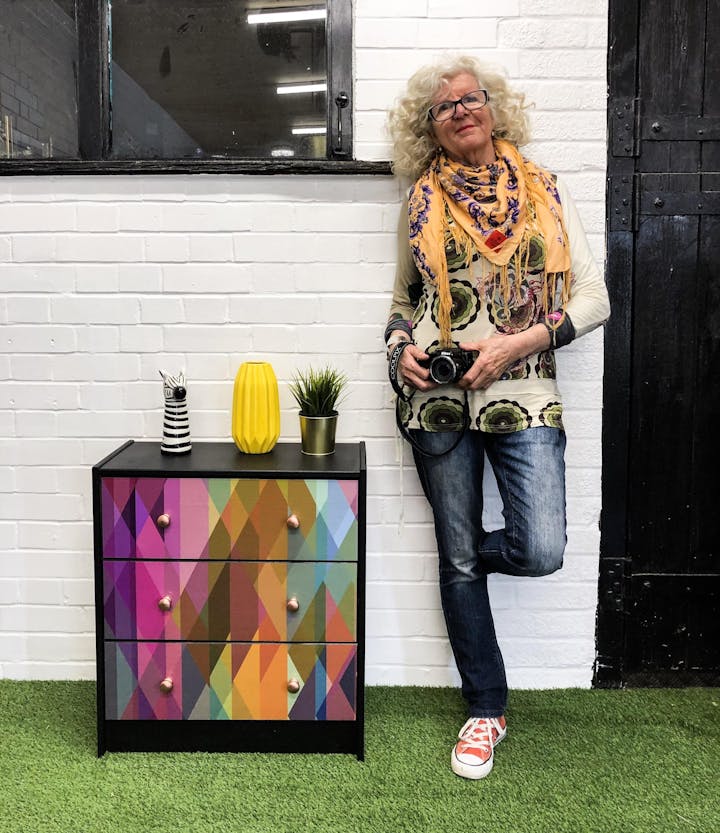 Sharon with the chest of drawers she created at our Workshop.