Make a simple and effective kite at home!
About this event
Yuen Humble will guide us to make an easy, lightweight kite using materials from around your home. Perfect for the breezy Scottish weather!
You'll need:
A plastic bag
Wood skewer x4
Elastic bands x4
Clear tape
Thread or string
Recommended for:
Families, children 8+ with adult supervision
Language: English
Workshop Leader: Yuen Humble
Artist Profile:
Yuen has worked with Ricefield Arts as a Community Workshop Leader for several years, and has significant experience working with children and with the elderly. She's a passionate crafter and a big food fan, and likes to be creative in her kitchen.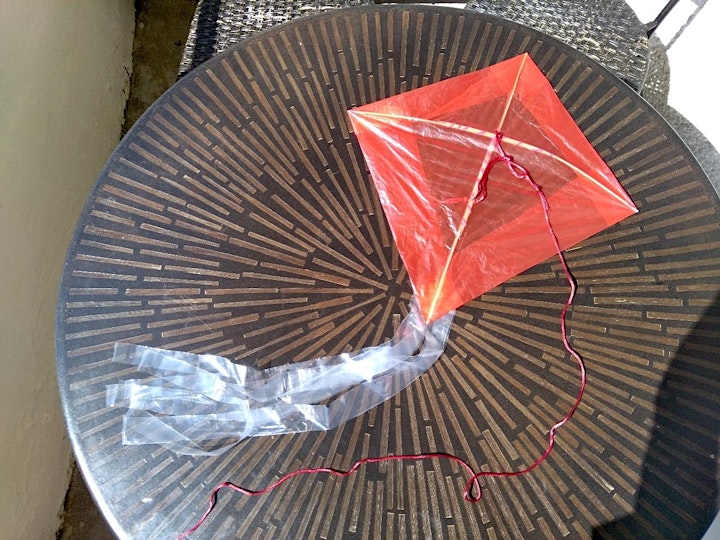 How to join the workshop:
The workshop will be delivered via Zoom. You will receive a Zoom workshop link and password to join the workshop after registration. Please join the workshop on time.
Important note:
Participants are expected to adhere to our online event Code of Conduct. We will be kind, respectful and patient towards each other in a positive and supportive environment. Abusive actions or language will not be tolerated. You can read the full Code of Conduct on our website.
As this is an online workshop, Ricefield Arts is not able to assess any safety hazards for participants remotely. We are not able to take any responsibility associated to your safety. By registering, you agree to take full responsibility for your own health and safety when taking part in our online workshop in your own home.
Photos in this listing may be subject to copyright.
Organiser of Upcycled Kite Making: Workshop for Families
 Ricefield Arts & Cultural Centre is a registered charity and social enterprise based in Scotland that has gained an excellent reputation for delivering original and inspiring Chinese arts and cultural experiences for schools, community groups, public institutions, arts audiences and the diverse communities in Scotland.