Hampleton Partners live update on M&A markets in times of COVID-19.
About this Event
Are you wondering what impact COVID-19 will have on the Tech M&A market?
If you're thinking of selling your business but are concerned about how the current situation will impact markets, join us for a regular update and Q&A. Our M&A dealmakers and analysts are closely monitoring the data and will deliver an update fresh from the market.
Hampleton's Principal Partner Miro Parizek, Director Jan Eiben and Vice President Anton Røthe will be available to answer your questions about selling your business in times of COVID-19.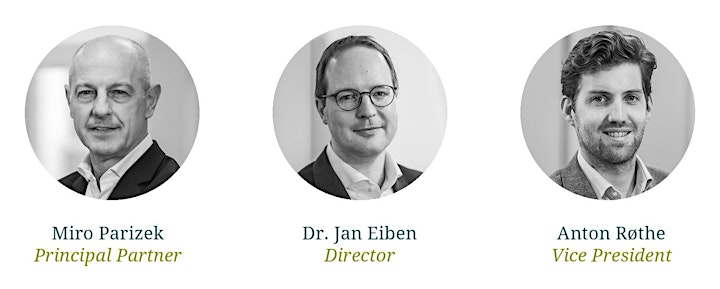 What can you expect from this webinar?
For every session you can expect an update about the latest developments, as well as
a look back at previous crises and their impact on M&A
the M&A developments of the past few weeks
our recommendations on how to proceed
a Q&A
To listen to our market updates and take part in the Q&A, register your interest now and sign up for our next sessions:
---
You will receive log-in details to access the webinar within 24h before the webinar.
---
Hampleton M&A seminars are held exclusively for founders, shareholders and investors in technology companies. Only registrants with company email addresses will be accepted and we reserve the right to decline access to our webinar.