Description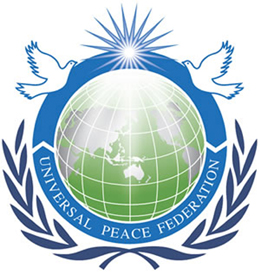 Universal Peace Federation Peace Council


Consider Strategies for 2018 and Beyond


Hear from Major UPF Contributors in the UK and Recent Worldwide Initiatives


Celebrate the End of the Year Together
Universal Peace Federation Peace Council
Consider Strategies for 2017 and Beyond
Major UPF Contributors in UK & Recent Worldwide Initiatives
Celebrate the End of the Year Together
Speakers:
Bharat Korea: Musical Introduction
Dr David Hanna - UPF Peace Principles – Family and Marriage
Nicola Bailey - Family, Relationships and Parenting Courses
Mark Brann – IAPP and North Korea
Humphrey Hawksley - Journalist, Author, Commentator
Dr Gabriella Spinelli - Give and Take Care (For the Elderly)
David Fraser-Harris: Scotland UPF and UPF in the Middle East
Sheikh Dr Hojjat Ramzy –Experience in Korea with the Inter-religious Association for Peace and Development and Campaign for the Rohingya
Dr Ibrahim Asante - Motivational Speaker and Trainer
Robin Marsh and Margaret Ali – Secretariat Activities
Jody Dontje - Youth Perspective on UPF Activities
Birmingham Activities: Dr David and Patricia Earle
Gulrukh Khan – Women's Empowerment
Bromley UPF Launch - David Franklin
Sheffield UPF Launch - Live Perchanga
Dear UPF Members, Ambassadors for Peace and Supporters,
We hope all is well with you and your family and your work. It is again that time of the year when UPF Regional representatives and Ambassadors for Peace from various parts of the UK come together at the Annual UPF Peace Council on the 2nd December, the first Saturday of December. We are grateful for your support during this year. There have been a number of amazing events during the year.
The annual coming together of the branches and the areas of UPF activity across the UK. We will begin by sharing with you the highlights of the 2017 events and development of certain projects we are planning for the future. We will also bring UPF International news too including the International Association of Parliamentarians for Peace for which there is an upcoming programme on December 5th in the European Parliament on the Prevention of Violent Radicalisation.
If you want to join us for a light lunch it will start at 12.00 noon. The programme will start at 1 pm.
There will be several projects highlighted that UPF is supporting. Dr Gabriella Spinelli will be speaking about Give and Take Care for the elderly. (For more information see www.giveandtakecare.co.uk ) This is a very important project in an ageing society. Ms Elham Fadad, Ernst Young Senior Manager, will speak about her work with UPF to Mentor Young Achievers. Motivational speaker and trainer, Dr. Ibrahim Asante, will describe his training activities and the Young Achievers workshop he taught in July. Several UPF branches, in particular Birmingham, will explain their 2017 actvities.
We are also inviting a few of our contacts AFP who have suggested partnering with us or simply that they were very impressed with our work. and they want to help. If you have any inspiring stories yourself please do let us know! As we would love you to give the opportunity for people to share.
We will present Ambassador for Peace awards during the afternoon. This will be followed by food and festivities. We will finish at 5.30 pm.
The UPF Peace Council has an entrance fee of £12 with a £6 discount for those renewing or becoming a member of UPF. Annual Membership of UPF is only £30. The online link to become a UPF Member is on www.uk.upf.org. (Ask us for a Members Link for the discounted ticket.)
We look forward to see you on the day.
Yours sincerely,
Robin Marsh, UPF-UK Secretary General - Mobile: 07956210768
Margaret Ali, UPF-UK Director - Mobile: 07723024750
Joyce Suda, UPF-UK Director - Mobile: 07903311052
Office: 02072620985 Web: www. uk.upf.org Email: pa@uk.upf. org Twitter: @ukUPF
UPF is an NGO in Special Consultative Status with the Economic and Social Council of the United Nations