The BFI Film Academy Labs are designed to support 16-25 year old aspiring filmmakers and help you develop your skills and projects from home
About this event
Upskilling in Isolation: Developing Story Ideas & Honing your Scriptwriting Skills
Zoom Webinar
Our first virtual BFI Film Academy Lab will focus on the process of developing short film ideas and turning them into screen-worthy scripts.
Our masterclass will address what you can do in this time of social isolation to find inspiration, develop your projects and be ready to start production after lockdown.
The masterclass will be followed by individual mentoring sessions for selected participants. These one-on-one sessions are an opportunity for you to get direct feedback on your draft concepts and scripts, as well as practical career and industry advice.
The May BFI Film Academy Lab events will be delivered by Philip Shelley, Script Consultant.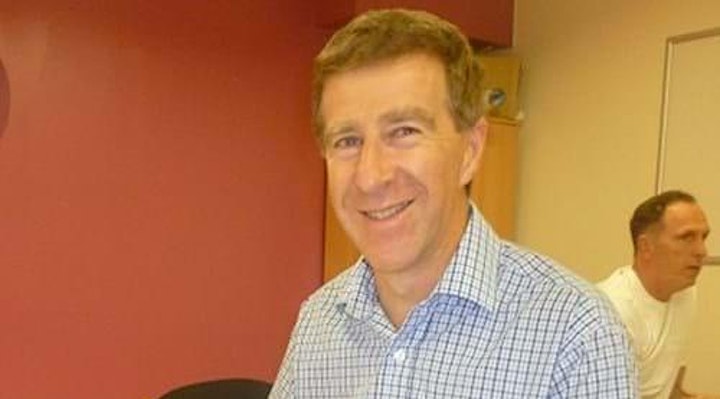 Philip Shelley
Philip Shelley runs his own script consultancy working with screenwriters and production companies (script-consultant.co.uk).
Philip is now in the 10th year of running the Channel 4 Screenwriting course and has worked with much of the best new talent in UK screenwriting including Charlie Covell (The End Of The F***ing World), Vinay Patel (Doctor Who, Murdered By My Father), Theresa Ikoko (Rocks), Anna Symon (Mrs Wilson), Chandni Lakhani (Dublin Murders) and Nathaniel Price (Noughts & Crosses, Tin Star).
Philip has also worked a Producer on a number of films and TV series, such as Margery & Gladys (ITV), Making Waves (ITV) and First Sign of Madness (Carlton/ITV), which won awards at the New York TV Festival, Worldfest Houston, and the Columbus Ohio TV festival.
As Head of Development for Drama at Carlton TV, Philip script edited Anybody's Nightmare, two Inspector Morse films, The Wench is Dead and The Remorseful Day, Kavanagh QC, Plain Jane, Cider with Rosie, Noah's Ark and The Waiting Time.
MASTERCLASS
12:30pm - 1:30pm BST
Zoom
Register for this event via the Register button at the top of the page.
Once registered, you will be sent a confirmation email with details on how to join.
You will have an opportunity throughout the session to ask Philip questions and we encourage you to get thinking now on what you'd like to know!
1:1 MENTORING SESSIONS
2:30pm - 6pm BST
Zoom
Five lucky people will have a chance to chat to Philip directly during private one-on-one 30-minute sessions following the masterclass. This is an excellent opportunity for you to get feedback on your concepts and scripts and discuss your personal aims and ambitions with an industry professional.
To apply for a chance to take part in a one-on-one mentoring session with Philip, please complete this form.
We will contact the 5 selected participants by email prior to the event date, with a Zoom link to your private session and your time slot. Please note this could be at any time between 2:30pm and 6pm BST on Saturday 9th May, so make sure you are available!
Applications for the 1:1 mentoring sessions close on Thursday 30th April at 11:59pm BST.
Please note: The BFI Film Academy Labs events are for 16-25 year olds.
LACIE COMPETITION
We'll be giving away a Rugged 2TB hard drive courtesy of our Competition Partner LaCie during the event.
You'll be able to enter this competition during the checkout process.
The winner will be announced live at the end of the masterclass, so make sure to stick around until the end to find out if you are the lucky recipient of this prize!
See you on the 9th!
ABOUT BFI FILM ACADEMY LABS
Save the dates for the future BFI Film Academy Labs:
6th June 2020
4th July 2020
1st August 2020
5th September 2020
More 2020 BFI Film Academy Labs dates will be announced soon!
Keep up to date on all the BFI Film Academy Labs 2020 activity.
Sign up to the Film Academy newsletter by emailing filmacademy@bfi.org.uk
Follow us on social media:
BFI Education supported by the Reuben Foundation
Competition Partner
Event Partners
Please note: this session will be recorded and event footage may be used on the BFI website and social platforms.